Meet Andre D. Wagner, The Photographer Documenting The Poetic Side Of New York City
The Brooklyn-based photographer on his striking black and white images, studying social work, and growing up in the Midwest.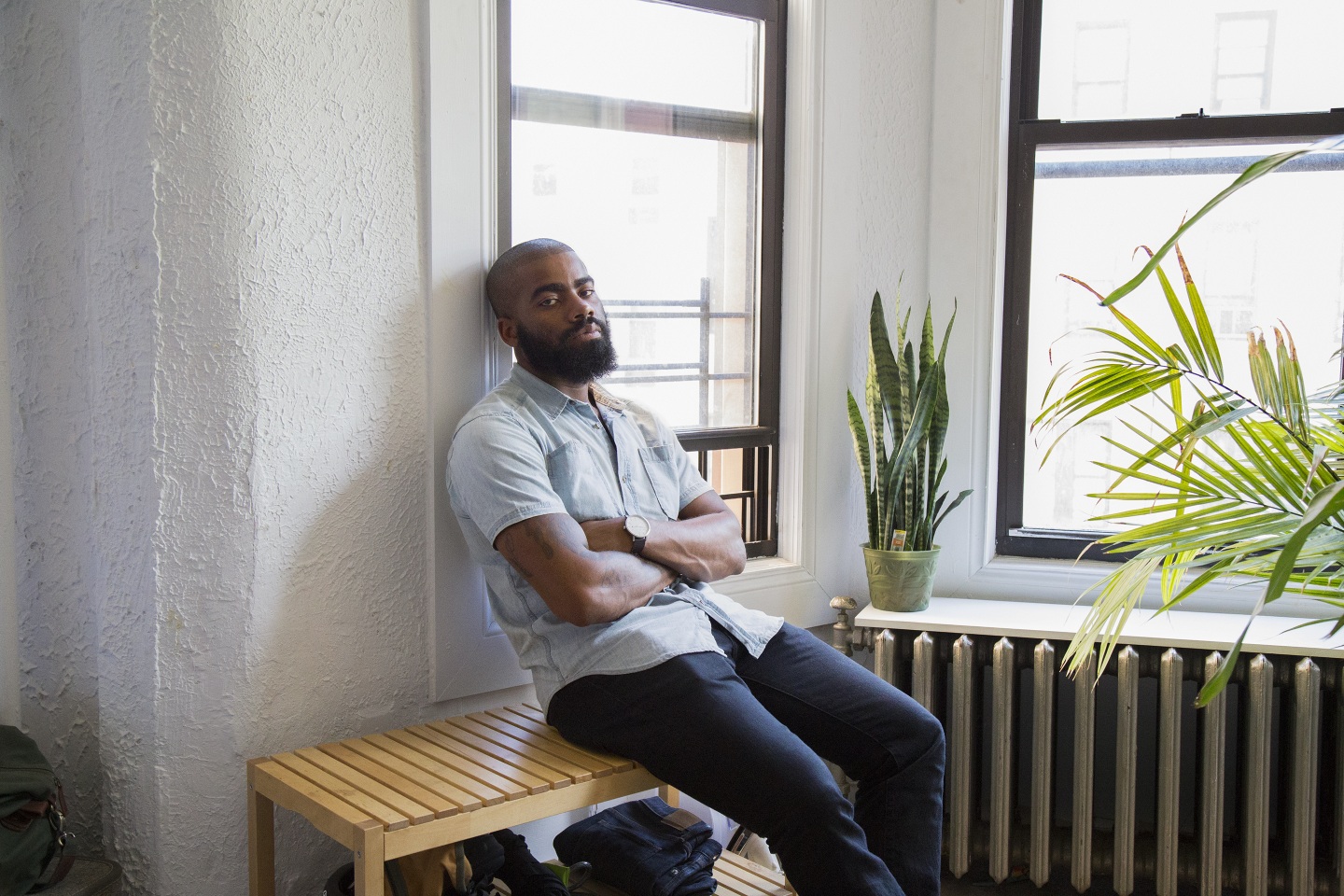 Andre D. Wagner has had an unlikely journey to his craft. Originally from Omaha, Nebraska, the Brooklyn-based photographer is a former college basketball player with a degree in social work. His diverse experiences have shaped his very particular way of viewing the world, which translates to an inquisitive approach to his art. "I was the only black person on the basketball team. There was KKK rallies in the town where I was going to school in," he told The FADER during a visit to his studio in Bushwick on an unusually warm October day. The studio, located in his minimal yet cozy apartment, is also equipped with an equally sophisticated-looking darkroom, where he develops all his own photos.
Wagner's signature black and white photos, which portray city life in an extremely poetic way, give insight to his formative experiences, and have been featured in multiple publications, including The New York Times, VSCO, and Business Insider, among others. He's also shot a number of intimate portraits of celebrities from Usher to Dev Hynes. Nonetheless, he remains humble and, as we conversed in his creative dwelling, he urged aspiring photographers to "follow their nose."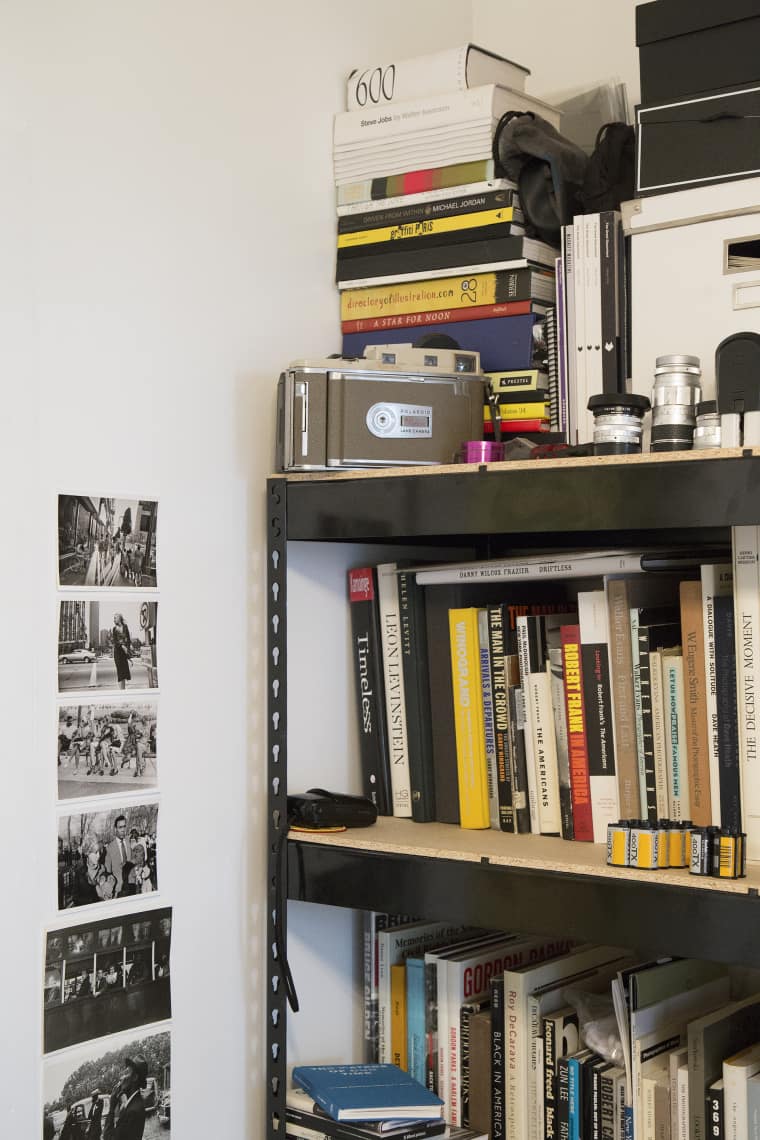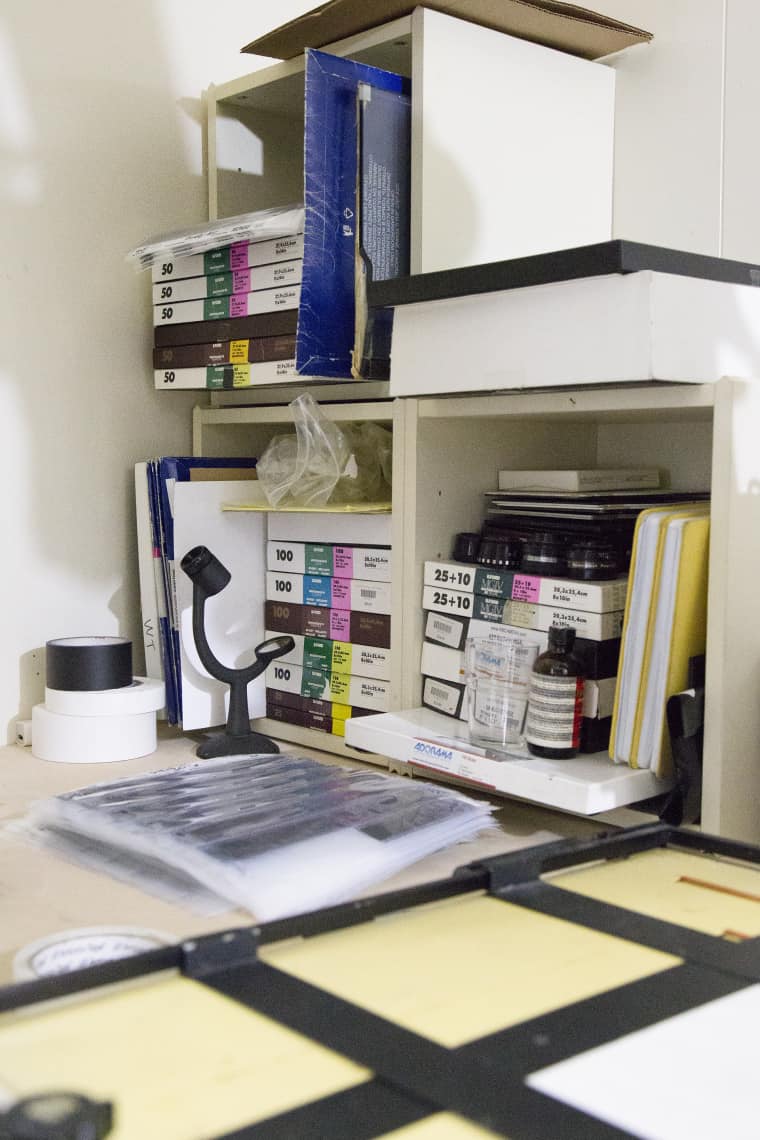 What made you want to become a photographer?
It was never something I set out to do. It kind of just happened. My background is in social work and when I moved to New York I was going to school at Fordham University to get my [Master of Social Work]. By that time I was already taking pictures but it wasn't really much of anything. Then, I remember somebody gave me Gordon Parks Book, I think it's called A Choice of Weapons and that started me on the path that, I guess, I'm on now which is just taking pictures out in the world and of the world and just using that as the metaphor to what photographs can say or something, but it was never a distinct choice like, "I'm gonna be a photographer." It really just happened.
How would you describe your process?
I shoot film, I develop, I print here in my darkroom. Yeah, so it's literally like walking outside and taking pictures. I don't really go out with a certain idea in my head or anything I really just walk outside and try to be a sponge and just absorb everything that happens in front of me. I literally shoot everyday and then it'll get to a point where I develop film, I'll make contact sheets, I'll make prints, and then it's the same thing over and over again.
What do you shoot with?
I use an M6 or an M2.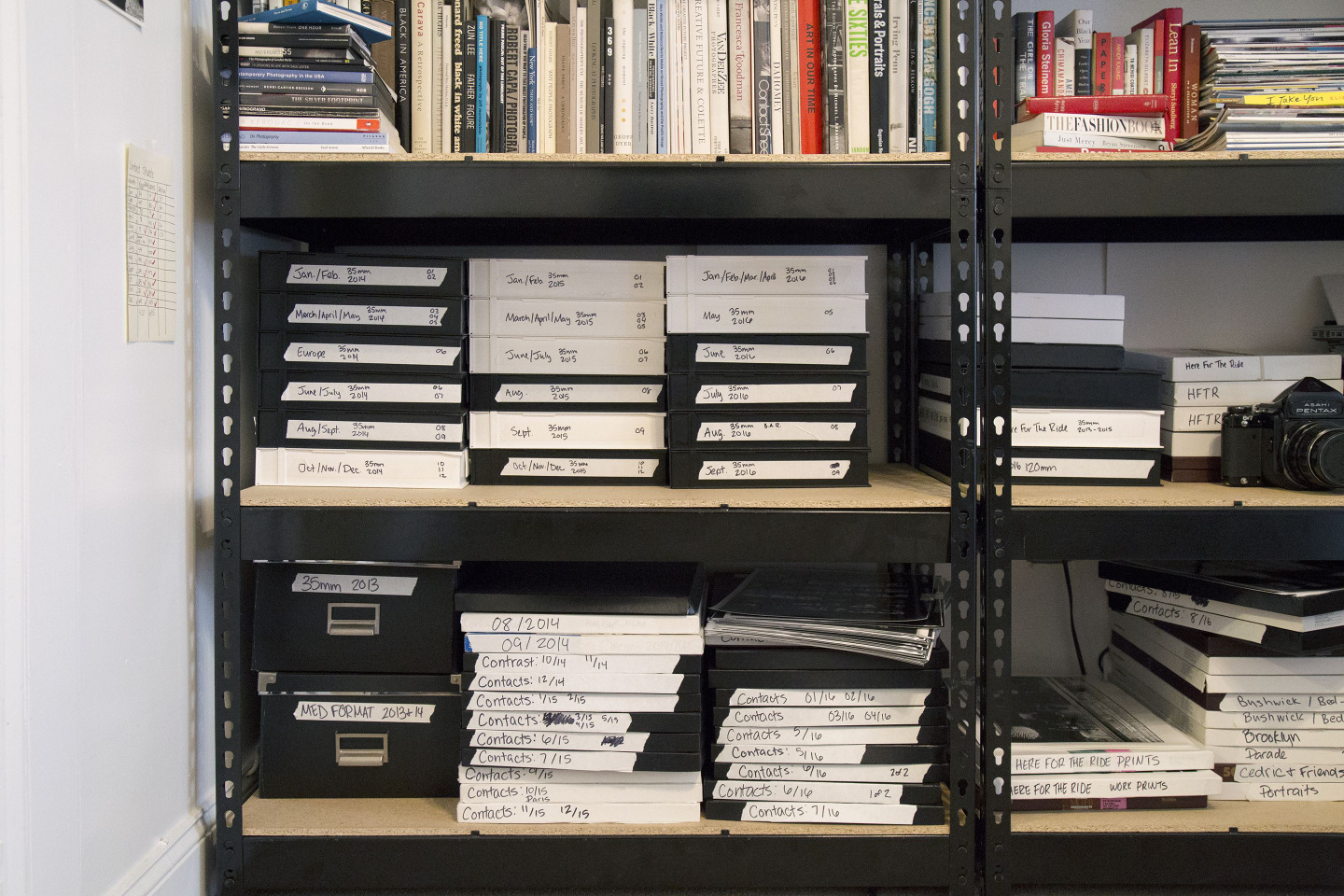 "I didn't get into photography to become a famous photographer. I came into photography because I wanted to express something."
So, what do you look for in particular in an image?
Anything that catches my eye, really. I guess what I'm interested in most of the time is a surprise. I wanna see something new, like, I don't want to repeat images all the time so it's always just trynna make images new and fresh so, that's something that I definitely look for. But I guess when I'm out shooting I shoot whatever interests me and I figure out what the pictures look like afterward. It's not something that I do while I'm shooting. That part of the process is separate; what I'm looking for and what I actually think is a good image.
Are there any other photographers that inspire your photography other than Gordon Parks?
It's funny because even though Gordon Parks is probably the first inspiration for me, my work is completely different from his — he's a photojournalist, you know? I work more as an artist. So, it's just different but in that terms, as far as who inspires my work, I would say Roy DeCarava, Gary Winogrand, and Robert Frank. They did work for hire but their work that they were known for was their own personal work and that's what inspired me to make my own work. I didn't get into photography to become a famous photographer. I came into photography because I wanted to express something.
Speaking of the art form, do you feel smartphone photography has done anything to the practice?
I mean it doesn't really apply to me. I hardly even use my phone to take pictures. I always have my camera so if I want to take a photograph, I'll just use my camera. I don't think the problem with photography has ever really been about technology or being able to capture a picture just to make a pretty picture. That's always been easy. So, I don't think smartphone photography has really done anything to change the landscape of photography. If anything, more people have cameras, but that doesn't mean that there's more better pictures out in the world.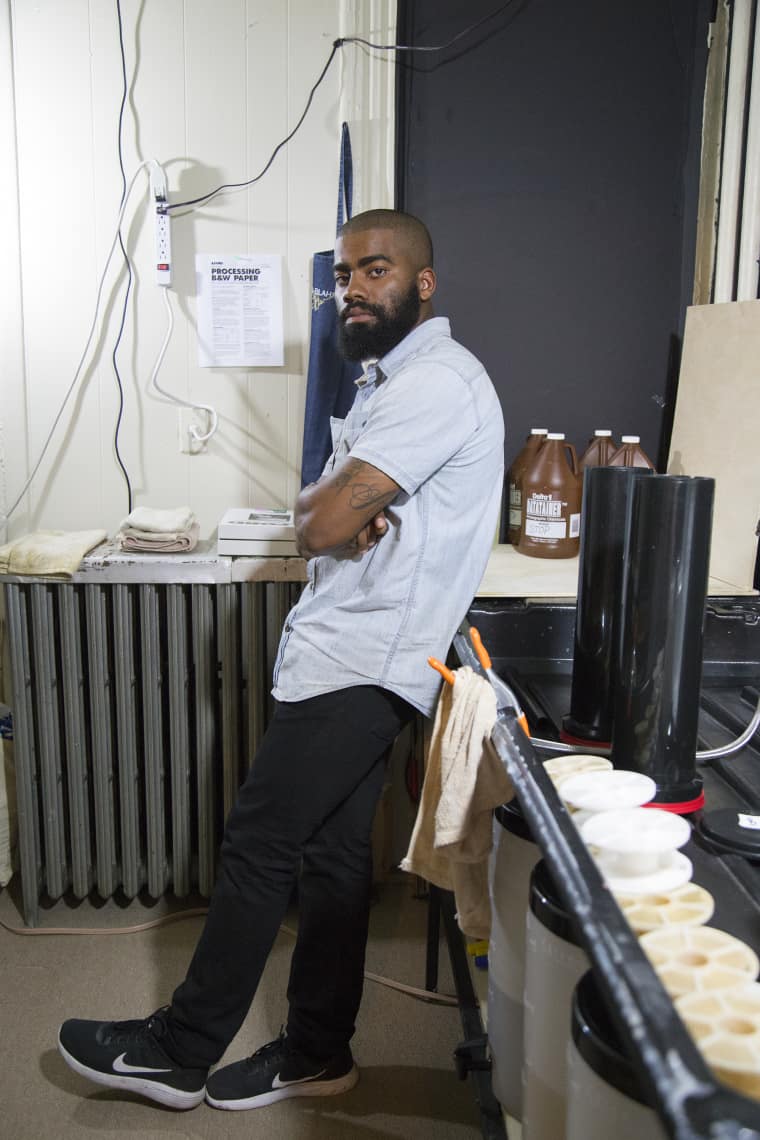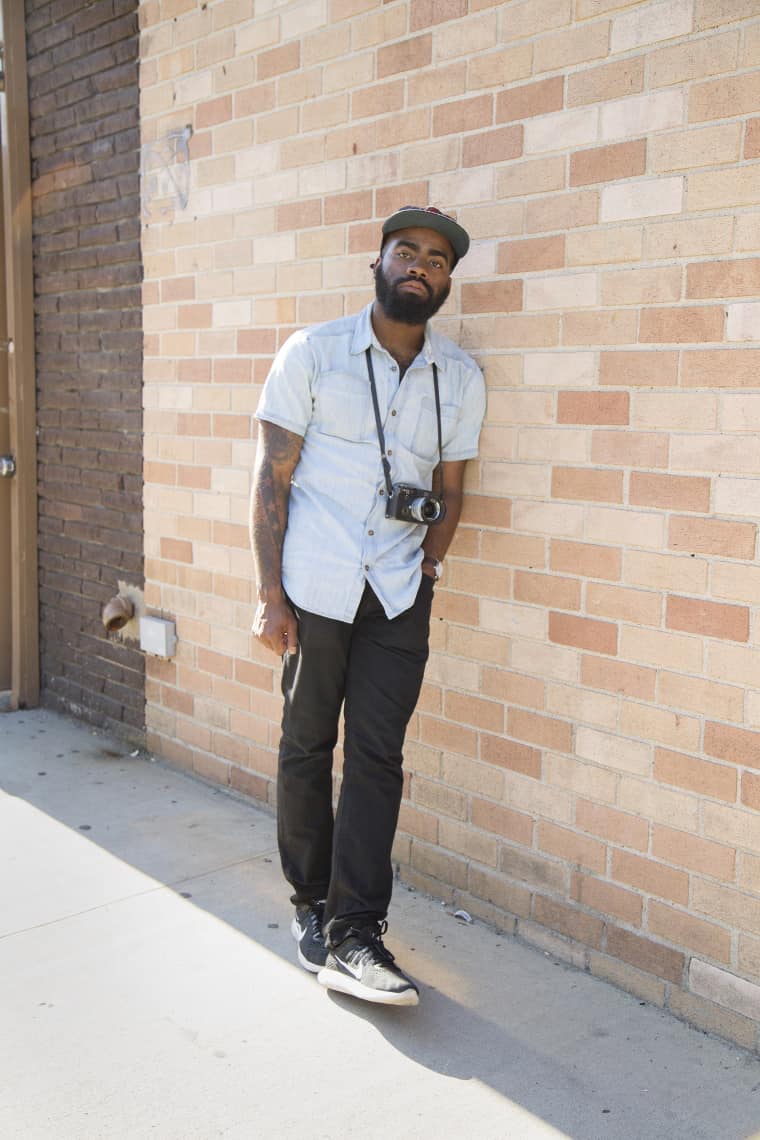 What drew you to black and white photography versus color photography?
I don't know, that's kind of how I started. There's not a huge reason, I'm just attracted to black and white. I mean, I've photographed in color before but I just feel like my black and white photographs stand out. I never really thought about it much. If the images aren't good I don't think color will make them any better.
Many of your portraits focus on the upper body instead of the full-body. Any particular reason?
Yeah, I mean I'm interested in faces, but the portrait work I do is almost always for hire so it's whatever the client wants, really. I have done some stuff for The Times and for New York Magazine and it's like, I'm there to fulfill a client's need so it's not really about what I want to do.
What is it about city life that makes you want to capture it in your images?
Everything. I'm from Omaha, Nebraska. Everything about the city is great for me because I walk outside and I make pictures, so living in the city gives me more things to play with. It gives me more opportunities to try — like, I can photograph here in Brooklyn and I can hop on the train and go to Manhattan and it has a completely different feel. So, the city definitely gives me all of my content.
Did Omaha influence you in any way when it comes to your art?
I guess the life I've lived has influenced my work. Omaha has something to do with it but not directly as far as getting me started, you know, wanting to become an artist. Nobody in my family is an artist. I never grew up going to art shows or museums so people look at me there like, What do you do? You take pictures? They're starting to kind of get it now 'cause things are happening. But living in Omaha has definitely given me a framework as to how I think about the world, which influences how I see the world and that's gonna influence my pictures because I'm stuck with my own psychology and who I am. What interests me is what I'm gonna take photographs of so everything in my life impacts my work like living in Omaha or going to college or social work.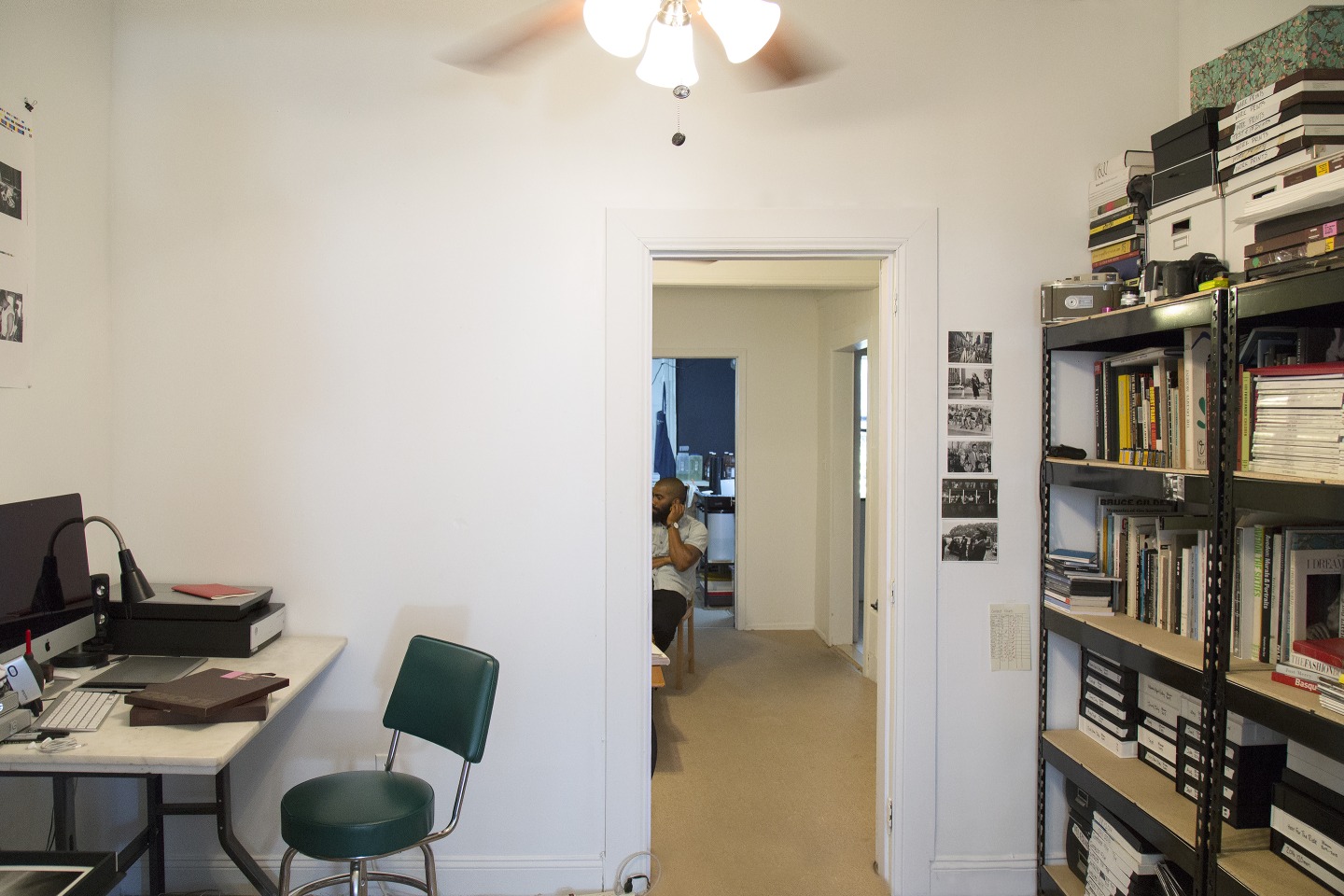 So, how do you see the world?
Well, I was a young black male in Omaha, Nebraska and was the first person to go to college in my family. I also played basketball in college for two years and I was the only black person on the basketball team. There was KKK rallies in the town where I was going to school in. I worked in outdoor education, did social work, like being in people's homes — all of that type of stuff influences who I've become and my paradigm of what I think about the world. I mean, it's easier to talk about it when looking at a picture.

If you could describe your style of photography in one word, what would it be and why?
One word? I mean, style? Well, I think people often wanna categorize me as a street photographer and I hate that term because it's cheesy. Now, when people hear street photography most people think of street style like "Oh, you shoot fashionable people on the streets?" or they'll think "Oh, street photography! He shoots poor people on the street!" So you know, street photography has all these stigmas that are super lame. "Here's Andre Wagner, he does street photography" — like that's not helping the viewer get to a point to experience my work. I'd just be like "Hey, here's Andre Wagner. He's a photographer." My style is pure photography in the sense that I want images to be able to stand on their own. This isn't protest photography or photojournalism or street photography. These are photographs that Andre Wagner doesn't need to explain for the viewers to feel something from it.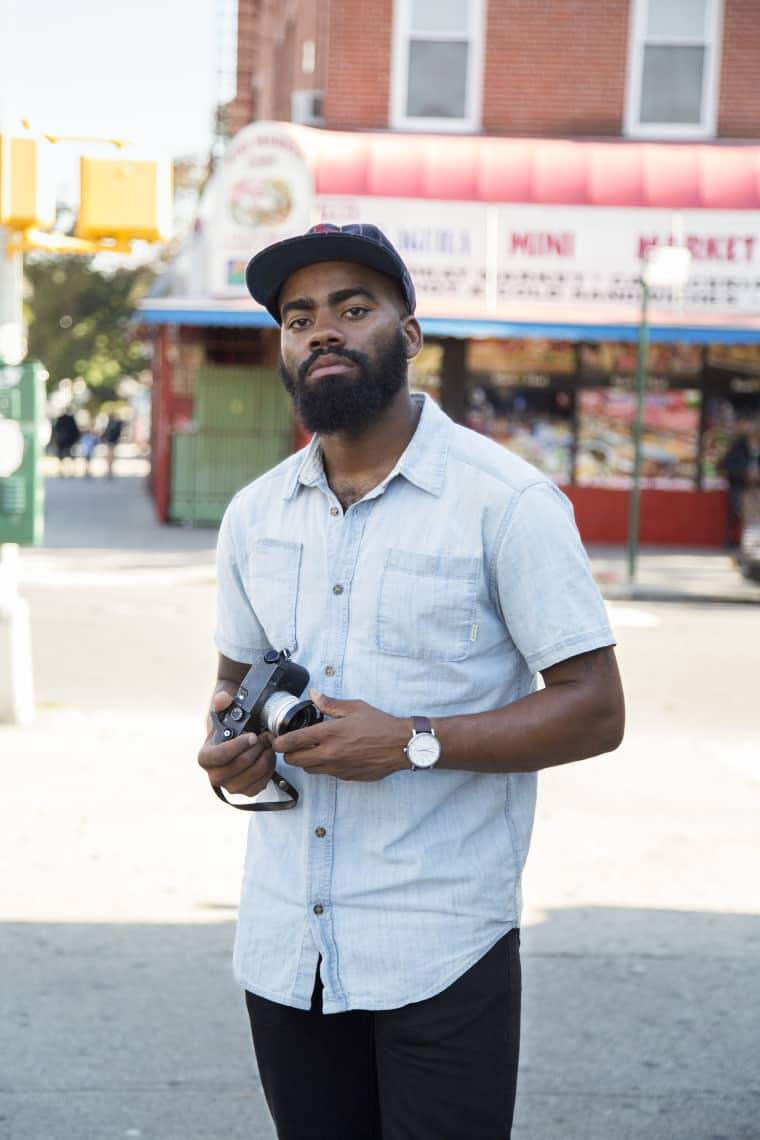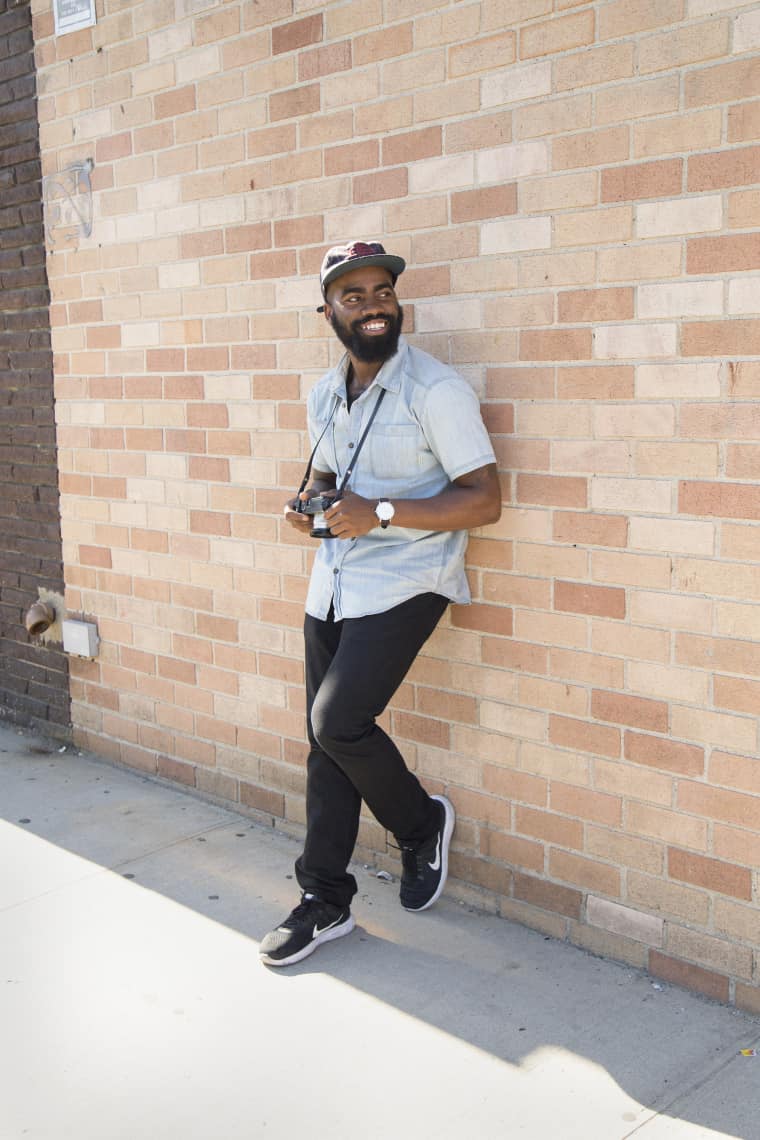 "This isn't protest photography or photojournalism or street photography. These are photographs that Andre Wagner doesn't need to explain for the viewers to feel something from it."
What's the best bit of advice you were ever given?
The best advice that I've ever gotten was to follow your own nose. If you wanna do something, do it. I have a sense of urgency with my own work or when I'm out photographing. It's like, I'm not gonna sit around and wait til the light is perfect or I'm not gonna sit around and wait so I can like, get accepted into some art school. I'm just gonna do what I need to do. So, that's the best advice that I've gotten; to just follow your nose and do the work 'cause in the end, it's the only thing that's really gonna get you forward.
And finally, what do you listen to when you're editing?
A lot of jazz. I like jazz music a lot especially when I'm in a dark room printing or if I'm editing and stuff because there's no words and with photography there is no words. When you look at a photograph, that's it. Jazz music moves me. It makes me feel a certain way and it's like, there's no words so that's exactly what I wanna do with my photography. I want people to feel a certain way from my images, you know? There's something about that sensory of not having words that really resonates with me. I like Grant Green, Thelonius Monk, and I also like rap too, like J. Cole, Kendrick. I like that dude on Kanye's album too, umm, Desiigner. That's his name! I mean, I like that one track he has with Kanye. Oh and I like silence because I think a lot and I like to be in my own head and deal with myself. A lot of this stuff is escapism and as an artist that's trynna do real work, you gotta deal with yourself. That's what you're trynna do; you're trynna get something outside of you that other people can experience, you know?