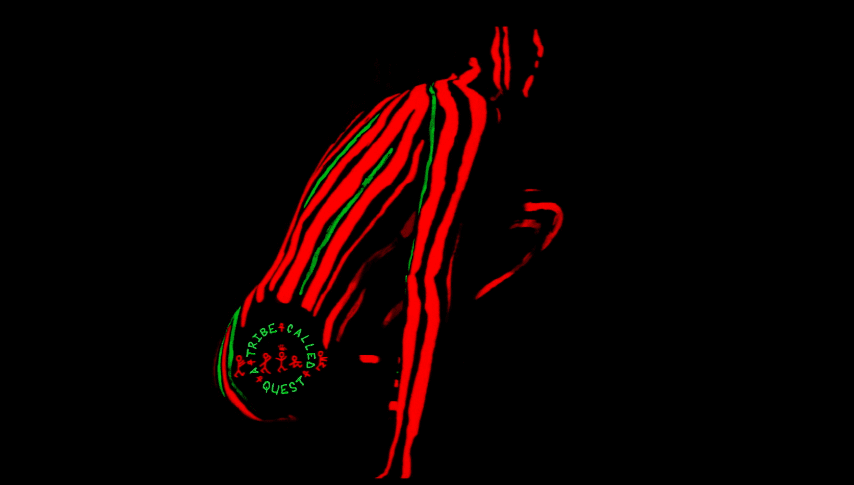 On 1991's "Check the Rhime" — what, by most measures, is considered a defining track on a defining album for A Tribe Called Quest — members Q-Tip and Phife Dawg trade wits in a playful tête-à-tête. "You on point Phife?" asks Tip over a bed of jazz horns, to which Phife responds, "All the time, Tip." Later in the song, they flip roles: "You on point Tip?" asks Phife, to which Tip responds, "All the time, Phife." The conversation is an eerie foreshadowing of the quarter-century that would both reward and haunt the release of the song; in 1998, with The Love Movement, Tribe released what was said to be their last LP. It "proves that the Tribe still have the skills," Rob Sheffield wrote of the album in Rolling Stone, "they're just short on thrills." And so: the original funky foursome that was now a formidable threesome were calling it quits. They were still Tribe — fun, lovable, cool-as-could-be on record — but far, very far, from being on point, all the time, ever again. It was a final act. For now.
Time would test the group: Q-Tip would embrace his solo career (2008's The Renaissance is a sure highlight) and work as a producer; Ali Shaheed Muhammad would form groove-outfit Lucy Pearl and later co-produce the soundtrack for Netflix's superhero drama Luke Cage; Jarobi, who ditched the group after its debut, became a chef and later recorded a so-so album with Dres of Black Sheep; as for Phife Dawg a.k.a. The Five Foot Assassin, he released Ventilation: Da LP in 2000, a modest effort that featured rap stalwarts like Hi-Tek and Pete Rock, and continued to battle with diabetes. When it took a turn for the worse in 2008, he underwent an unsuccessful kidney transplant. At points in between, the group reunited for shows, first in 2004 and then for headlining tours in 2008 and 2010. In 2013, then opening for the Yeezus Tour, Q-Tip announced via Twitter that ATCQ would end their run in the city that birthed them. "In August, ATCQ did our last show FOR Cali," he wrote, "It's only right we do our FINAL 2 joints where we started...NYC."
We live in strange times now. The Obamas — with all their integrity, grace, and purposeful displays of black love — are leaving the White House; Donald Trump is our president elect; the temperature of Earth continues to rise despite crackpot theorists who deny the fact; Kobe Bryant retired from the only game he ever loved; Kamala Harris became the first Indian-American U.S. senator and California's first black senator; in March, Phife passed away from health complications. Stranger still: on Thursday, A Tribe Called Quest dropped their first album in 18 years, We got it from Here… Thank You 4 Your Service.
Listening to the album in the 24 hours since its release has been an incredible ride, and I was reminded of those early Tribe days: all good grooves and zigzagging production, the jazz-inspired mojo. Only this time, there's guest verses from Andre 3000 and Anderson. Paak, guitar wizadry from Jack White, and more-than-mighty assists from longtime fam Busta Rhymes and Consequence. Phife appears posthumously, prescient as ever on tracks like "Dis Generation" and the Kendrick Lamar-assisted "Conrad Tokyo." To say we were in need of this album, this week, would be accurate but also false. The truth is, we have always needed this album; we have always needed Phife, Q-Tip, Ali, and Jarobi — their words, their big-hearted wisdom, their capacity for fellowship on wax. Because, really, what is more sublime — radical, even — than black men showing love for one another during a moment when political dissonance has all but ripped the country in half? A Tribe Called Quest were never supposed to make another album, yet here they are: on point, and right on time.