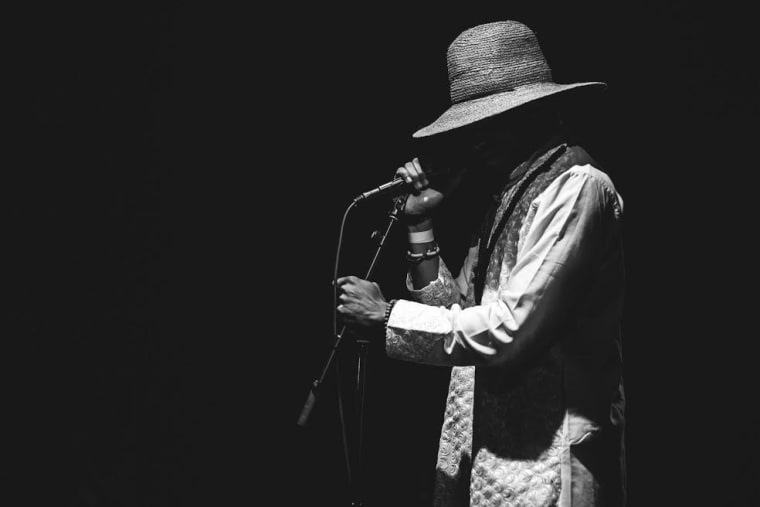 New York-based rapper and singer KAMAU's music has an eccentric edge. He flirts with concepts that most would stray away from in music, like gibberish. The DC-born artist has previously worked with the likes of Lion Babe, and had his music featured on comedian Issa Rae's new HBO series, Insecure. Today, KAMAU is dropping a calming, soulful new song, "MINT," which includes the smooth singing of Brooklyn vocalist Talibah Safiya. The song is produced by Dave Monks of Tokyo Police Club and features KAMAU and Safiya singing about the raw purity of love and the silver lining of hitting rock bottom.
The FADER caught up with KAMAU for some insight on the track. "'MINT' is a song about romance born naked amongst adversity," he said. "I wrote it at a time where — because of my struggling financial situation and spartan living arrangement (a bed made of summer clothes) — I was able to quickly see, without filter, who was genuinely interested in getting to know me. I began to view it as a sort of blessing that obliterated the elusive cloaks over people's intentions."
Check out "MINT" below.