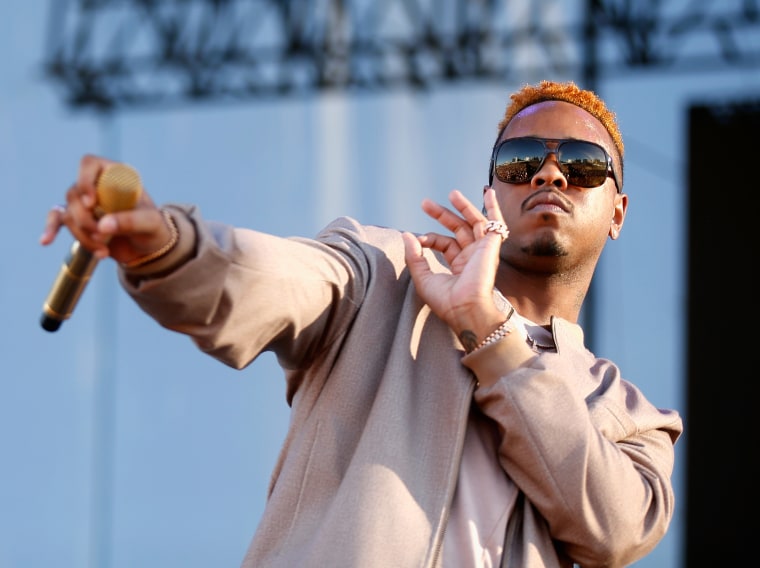 After a series of incidents this week, Live Nation has removed Jeremih from his joint Summer's Over tour with PARTYNEXTDOOR. A representative for Live Nation has confirmed to Pitchfork that Jeremih will not be performing for the remaining three dates of the tour, and tickets will be fully refunded to guests who wish to forfeit entry to the show.
"We've decided it's best for the Summer's Over Tour to continue without Jeremih, effective immediately," reads the statement from Live Nation. "After multiple incidents we are left with no other choice. We do not support these actions or take these actions lightly."
Earlier this week, fans claimed that Jeremih sent out an imposter at his Houston show. The night before, Jeremih had walked off the stage at his Chicago concert after playing only 3 songs and blamed it on technical issues. Jeremih seemed to confirm his fan suspicions by uploading a Kermit meme to his Instagram.
Eventually, Jeremih addressed his feelings toward PARTYNEXTDOOR and the joint tour at their Dallas show on December 2. "PARTYNEXTDOOR and his crew are some bitch ass niggas. Now tell me that. Tell me what I said now?" Jeremih said on stage before Party's set. "Y'all better scream for PARTYNEXTDOOR now. Tell him to pay that fake-ass budget they've been pressing at night." Watch the video below.
The FADER has reached out to representatives for Jeremih for further comment.