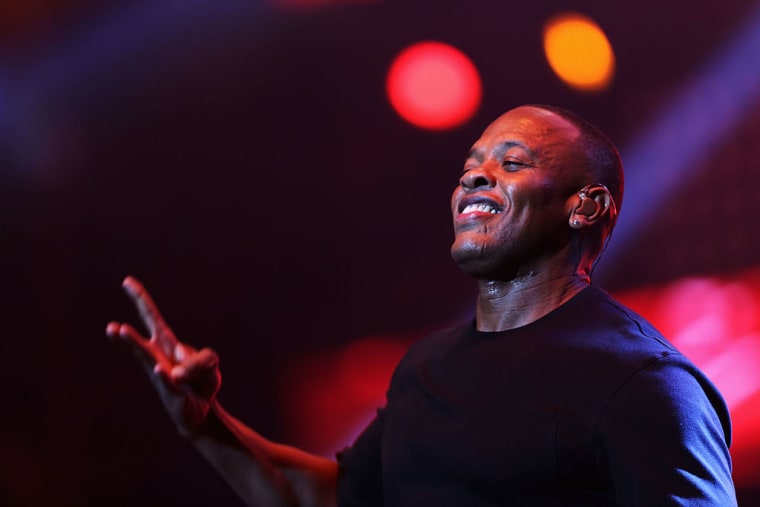 The Defiant Ones, a new four-part documentary telling the story of Dr. Dre and Jimmy Iovine's longtime creative partnership, is coming to HBO. A press release from the network today announced that the "unquestionably bold film" is set for a 2017 debut.
The film was directed by Allen Hughes, one half of the Hughes brothers, known best for films like Menace II Society, Dead Presidents, and American Pimp. Hughes apparently followed Dre and Iovine for three years to make the film, which will also look back at the pair's "decades of defiance" managing media empires like Interscope, Aftermath, and Beats by Dre.
Naturally, the film taps some heavy hitters for interviews, including Eminem, Nas, Ice Cube, Snoop, Bono, and David Geffen, to name a few. The film promises an "unflinching" look at the two moguls and their respective journeys. No word yet on whether, say, Michel'le was interviewed. Read the full release here.