Oakland Fire Recovery Effort Concludes With 36 Dead
Officials have confirmed names of 35 victims of the Ghost Ship blaze.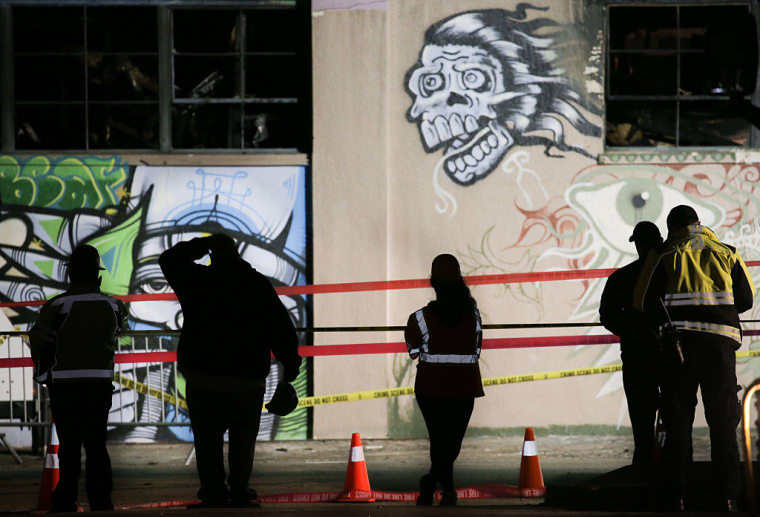 The fire that began at a warehouse party in Oakland has claimed the lives of 36 people in total. Officials have now concluded the rescue mission and confirmed the total number of deaths in the Ghost Ship blaze.
The Alameda County sheriff department has confirmed the identities of 35 of the 36 victims. A number of musicians and artists are among the dead, including several members of the Bay Area creative community.
Jill Snyder, special agent in charge of the San Francisco office of the Bureau of Alcohol, Tobacco, Firearms and Explosives, said that the fire started on the first floor of the building. Smoke then traveled up two stairwells, trapping the occupants on the second floor. Snyder suggested that a refrigerator might be the cause of the fire, but that it is still too early to say for sure.
Oakland Mayor Libby Schaaf has announced that $1.7 million will be invested to "support sustainable, long-term solutions to creating affordable, safe spaces for Oakland's artists and arts organizations." The project had been in development before the fatal fire, but has become "especially important and prescient in light of the recent Oakland warehouse fire tragedy," Stereogum reports.
Donate to the victims of the Oakland fire and their families here.