Meet Eryn Allen Kane, A Soulful Shredder
How this open-hearted Prince collaborator found peace by staying patient.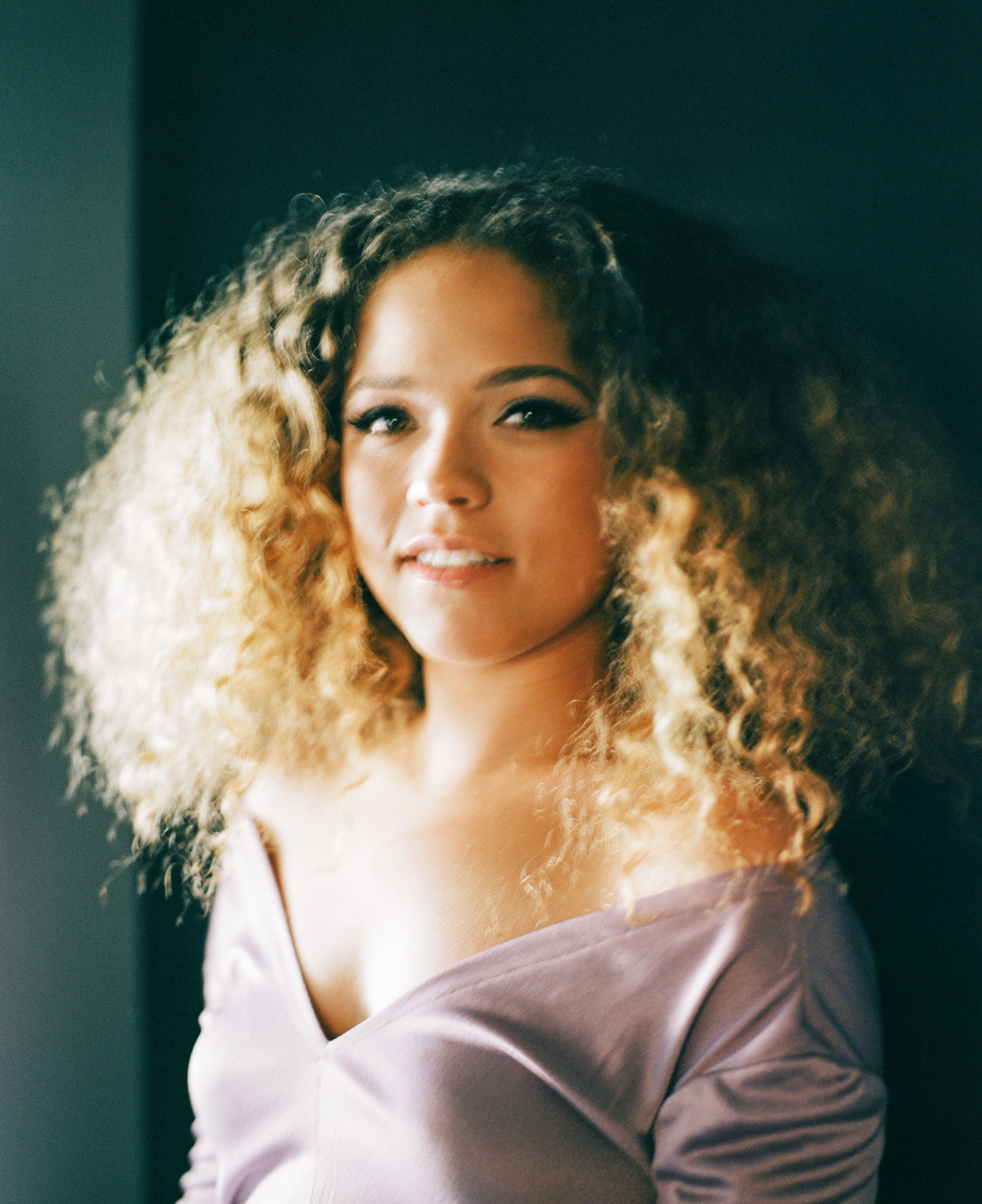 The first time Prince asked Eryn Allen Kane to record with him, she wasn't so sure. It was November 2013, she was 23, and she'd caught his attention with her debut single, "Hollow." In its video, Kane's pink-and blue-painted face rests just above the surface of a tub filled with milky water as she sings multilayered jazzy riffs about unrequited love and a chorus that quotes "Feeling Good" by Nina Simone. "Prince tweeted about the song, and my phone just blew up with all these messages, like, 'The Purple One sent me here,'" she said on a rainy day in September, mimicking a godly voice. "I was like, You're not talking about Prince, there is no way."
Within a few days, though, she received a call from his team, requesting she come meet him to work on music. But the timing wasn't right. Kane had grown up on Detroit's Eastside and hadn't been home in a while — the recession hit her family hard, and after moving to Chicago to study acting at Columbia College she'd stayed away. "It was rough, and the whole situation put a terrible taste in my mouth. I did everything in my power not to go back," she explained to me. By coincidence, when Prince's team initially reached out, she'd just planned her first lengthy trip home in almost a year and couldn't bring herself to bail. "I had already told my family I'd make it home for Thanksgiving. I felt like, Damn, maybe I shouldn't have done that."
Back when Kane was growing up, her parents only let her and her two brothers listen to what she proudly calls "real music." Her mother would play gospel and 1960s-era Motown, while her father rotated classic rock. Kane started singing and writing herself, and before graduating high school, she signed an 18-month long development deal with two entrepreneurs from the city. "Music has always been something that I felt I needed to express myself," she remembered. "So I was like, OK, I'll just write other people's music." But the arrangement was stifling, since the guys asked her to write and record pop-R&B songs instead of the sticky soul jams she favored. By 2012, Kane was feeling unfulfilled, and decided to walk away from one of the only things that had ever made sense to her.
During a summer break from college, she moved to Australia with her dad while he took a job there, working for a medical tech company. "I had a lot of alone time, and I listened to a lot of Bill Evans and Etta James records," she said. Before long, she was making music again, turning household objects into instruments and teaching herself how to record vocal arrangements on GarageBand. When she headed back to school, she booked some studio time and recorded the songs she'd started abroad. She released "Hollow" the following year, but despite the song's initial buzz things moved slowly, as Kane balanced her rekindled hopes against the reality of schoolwork and two day jobs.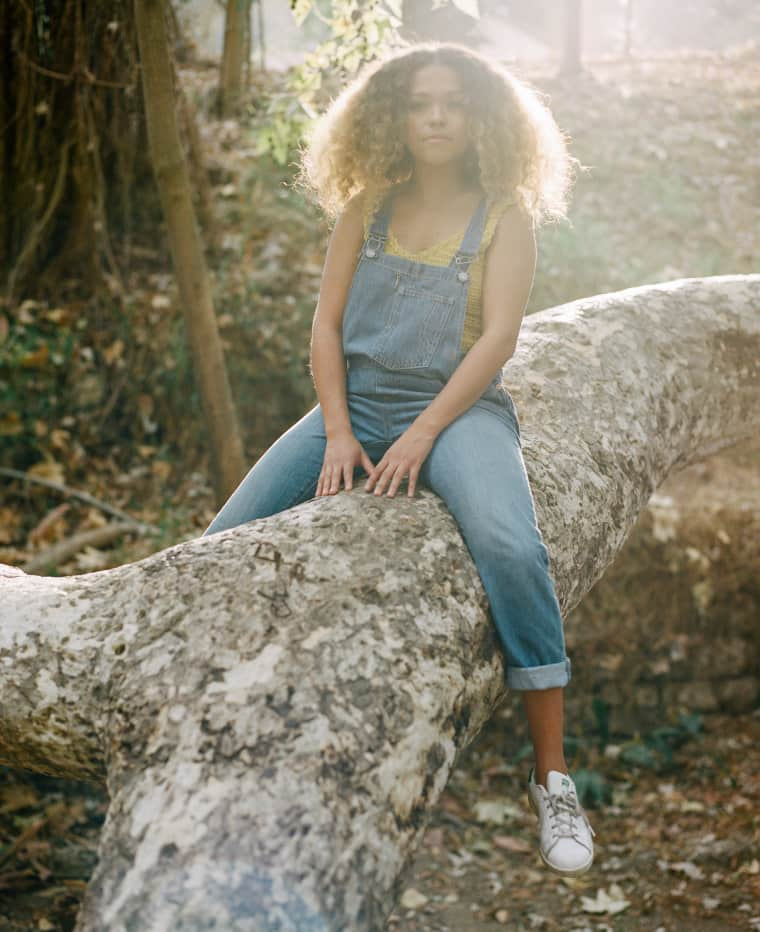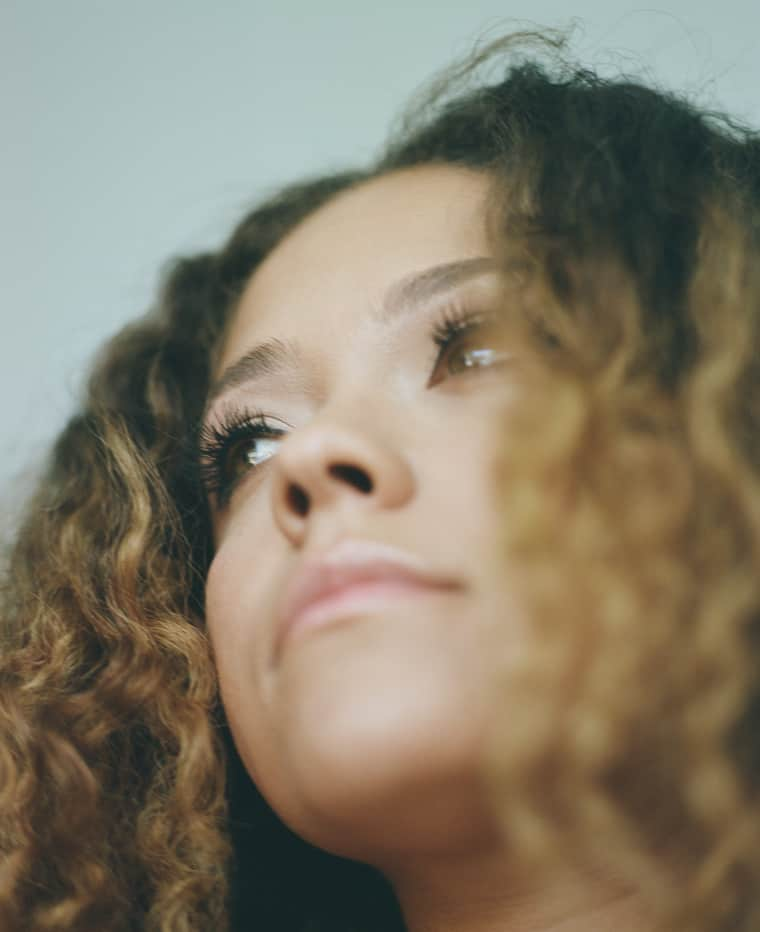 "It's expected of me to write about being brokenhearted. But I wanted to write about things that were real to me."
The second time Prince reached out, she was ready. It was two years later, in April 2015. She'd stayed in Chicago after graduation and had finally put out her second single, "Have Mercy," a spiritual tune that calls back to trying times. "It's expected of me to write about being brokenhearted," she said. "But I wanted to write about things that were real to me." Influenced by her growing pains and the death of Mike Brown, the song found Kane trudging toward another creative breakthrough. "I wasn't sure how many people were going to feel it," she said, "but I had to put it out, just in case there were some who were feeling the same ache as me."
After "Have Mercy," she and Prince started to speak on the phone every day, about new music and artists they loved, like Alabama Shakes and Thirdstory. Following the death of Freddie Gray, Prince flew Kane to Baltimore and they performed together at his Rally 4 Peace concert in May 2015. In July, they collaborated on "Baltimore," Prince's tribute to Gray. "At the concert, he sat me down and talked to me and I started crying," she remembered. "I was like, 'Dude I'm not supposed to be here.' He said, 'No, you're exactly where you're supposed to be. It's an upward journey.'"
Around the same time, Kane appeared on Donnie Trumpet and the Social Experiment's Surf, and now she's focused on creating some new music of her own. She's released two solo EPs within the last 12 months: the soul-oriented Aviary: Act I and its more adventurous follow-up, Aviary: Act II, that testify to her slow-blooming sense of liberation. "There's these huge aviaries that have nets around them, where the birds are made to feel like they're free — but we all know that they're not, and they know they're not," Kane said. "We're all bound by certain things, but music was the thing that completely freed me."
From The Collection:
GEN F