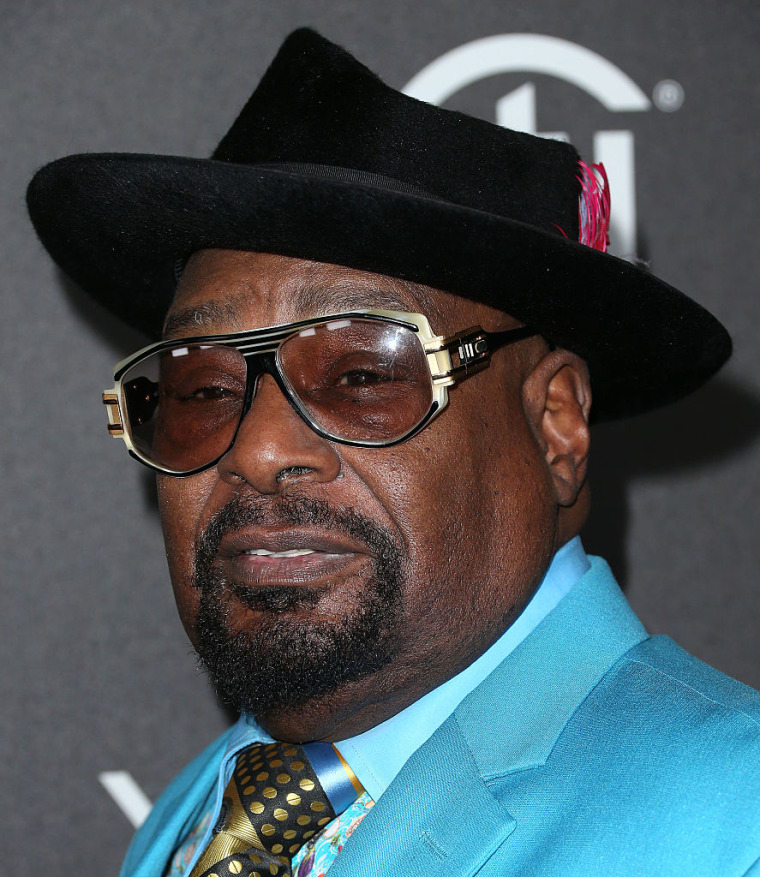 Donald Glover hasn't shied away from the influence that George Clinton, Parliament, Funkadelic and the whole P-Funk genre has played on the new Childish Gambino album. Speaking to Billboard in November he said of the genre, "It felt like people were trying to get out of their minds, with all the things that were happening," and drew a parallel to the present day.
Now Clinton has returned the favor. Speaking to Hip-Hop DX he said that he'd just heard Awaken, My Love! and was excited by what he heard.
"I just heard it one time and I like the songs," he said. "I'm aware of his music and know he's into P-Funk, so I know it's going to be some good music. I haven't had a chance to get all the way into it. When I did hear it, it sounded like a cross between P-Funk and Prince influence. I'm proud that he's into the funk and glad him and others are bringing some new funk back."
George Clinton's next projects will be upcoming Parliament album Medicaid Fraud Dog, plus an appearance in Flying Lotus's 2017 movie Kuso.