How Wiley Finally Learned To Accept His Role As The Godfather Of Grime
In a wide-ranging conversation, he opens up about fatherhood, politics, and why he's (maybe) retiring for good.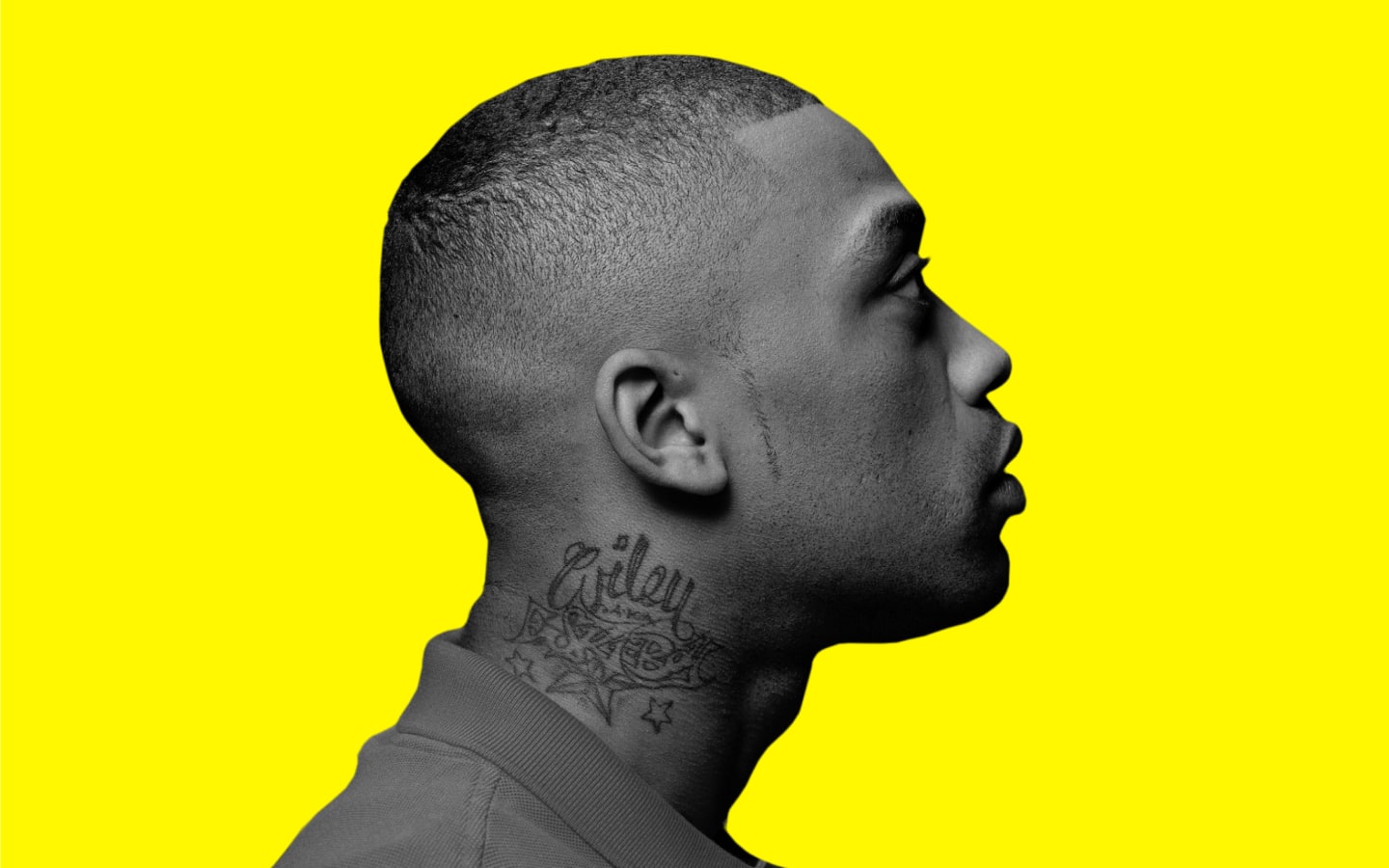 There's a reason Wiley is known as the Godfather of grime. "One of my first lyrics was 'My name's Wiley, I'm grimy,'" the 37-year-old MC and producer remembered. He spoke warmly, during a long phone call with The FADER from his current home in Cyprus in late 2016. The London-raised artist was casting his mind back to 2001, when he channelled his garage and dancehall influences from east London's pirate radio culture into ice-cold 140BPM productions which he called "Eskibeat." The name didn't catch on, but Wiley's sound did — it was christened "grime" by a general consensus, dominated U.K. culture in the '00s, and was heard across the world by the '10s.
Back in early '00s London, Wiley's bars were the hardest in the city. He freestyled over breakneck beats with laser-sharp wordplay, and founded the pioneering grime collective Roll Deep in 2002. In 2004, he refined those radio freestyle bars for his classic debut album Treddin' On Thin Ice, released on XL Recordings, and in 2005 joined Skepta and JME's Boy Better Know. His peers pushed his lyricism to new heights, and those mid-'00s Rinse FM sets with BBK are still vital listening. Pop bangers like 2008's "Wearing My Rolex" and 2012's U.K. number one "Heatwave" later took him far away from the the genre he invented, but Wiley never stopped releasing grime at a searing rate, putting out 10 full-length albums, 13 mixtapes, and 11 zip files in the past 13 years. In 2015, a plaque was mounted at his former school to celebrate his career, and a petition to have a statue of him erected in Bow raised thousands of signatures.
To grime artists and fans, Wiley — real name Richard Kylea Cowie — is a legend. But it took him over a decade to accept his pivotal role in the creation of the genre. "I've always tried to hide away from [the title of Godfather]," he said. "I was ashamed." To an outside observer, he appears conflicted and secretive, repeatedly announcing his retirement and bailing on live performances. Online, he airs his unfiltered thoughts in a way that occasionally gets him into trouble — in 2013 alone, he went on a widely publicized Twitter diatribe against Glastonbury ahead of his set at the festival, and leaked his ninth studio album The Ascent. But with his new album, titled Godfather, comes a new sense of ease and acceptance of his own legacy. Against a backdrop of classic, hard-hitting 140BPM and features from Skepta, JME, Chip, and more, it's a mature and reflective look back on lessons learned from a wide-ranging career. In a revealing conversation, Wiley seemed just as thoughtful as he discussed his career highs (and lows), his pride in Skepta's success, and why grime's political message is more important now than ever.
You're about to release your 11th album in 13 years. Of all your albums, which would you call your masterpiece?
I don't think I've had a masterpiece album. I've had a crazy 15 years, that's what I've had. I've been an idiot, at so many different stages where I could have [been] smart. I could have been patient a bit to make the product a bit better. There's so much shit that I've done that didn't help me. Being erratic, and even battling with myself.

Do you have any regrets?

Not being able to be in one situation and see it through to the end. As soon as I got into any label, or someone showed me money, dangled the carrots, I lost my head. I chased that money. I lost the heart.

In '06 I had my first daughter, and I realized, "You know what Wiley, you've got to deliver. You ain't got no time to decide whether it's grime you're going to chart with or not. You need to know that you'll be feeding this child." [Grime collective] The Movement was coming through, and Skepta was coming through hard. I had to make a decision. John Woolf, my manager, explained to me: "When we leave this industry, if you haven't got anything, any chart positions or PRS [royalties] from radio success, who are you? How are you going to feed your child?" And he was right.
But I was meant to wait until the sound [grime] came back around, whether my child was born or not. When my child was born, I [should have worked in retail store] Argos before I done any pop music.
"We will never have anyone of color living in 10 Downing Street, ever."
Those experiences are the things that shape you, though.
I think in England, it tarnishes you. Some people can appreciate if you're open and honest, but there's that other percent that pretend to be squeaky clean. Skepta says, "Say you don't eat pork, don't eat pussy/ Liar, you're just an actor." In England, there could be someone who's like "Yeah man, I don't [eat pussy]," but behind closed doors they do. In America it's like, "Yeah I do."

Donald Trump is the president[-elect] of America. Donald Trump said "grab them by the pussy." When I hear that, I'm like, That sounds like sexual assault. But he's the president of the United States so maybe [American people] find that funny. I don't know. I know for a fact anyone in England who was running for Prime Minister, if that came out of their mouth in a campaign, they wouldn't get elected. Even Obama, [the U.S. have] had an Obama. We will never have anyone of color living in 10 Downing Street, ever.

You talk about that in your verse on P Money's "Gunfingers," don't you?
Yeah, "Living in Number 10 Downing Street you will never see a black man." You never will; it's not part of the heritage.

You used to want to tour America, but you couldn't go because of your visa being declined. Now Trump's in power, do you still want to go?
I do. When I go to America I like to eat all the different food, buy all the sick [sneakers], go to all the hoods and get all the weed I need to get. But on another level, the police brutality, I don't agree with that. I watched a documentary called The 13th, and I don't agree with none of that. I'm not from [the U.S.], but my black brothers, I'm with you and I love you and I stand with you.
If you were Prime Minister of the U.K., what would be the main thing you would want to change?

I wouldn't want to be the Prime Minister. I have big lips and a flat nose. As much as I'm an English citizen, I don't agree with the years and years of slavery, the setbacks — mentally, psychologically, the shit our people have gone through. I don't blame this Prime Minister either because obviously she wasn't there all those years ago, but she's part of the agenda that keeps it going.

Things can change. What I'm saying is; I'd rather teach the people the truth instead of bullshitting them, I'd rather you understand Bob Marley's message instead of just singing "One love...Let's get together and feel alright." I want you to sing along, but I would love for you to get the message more.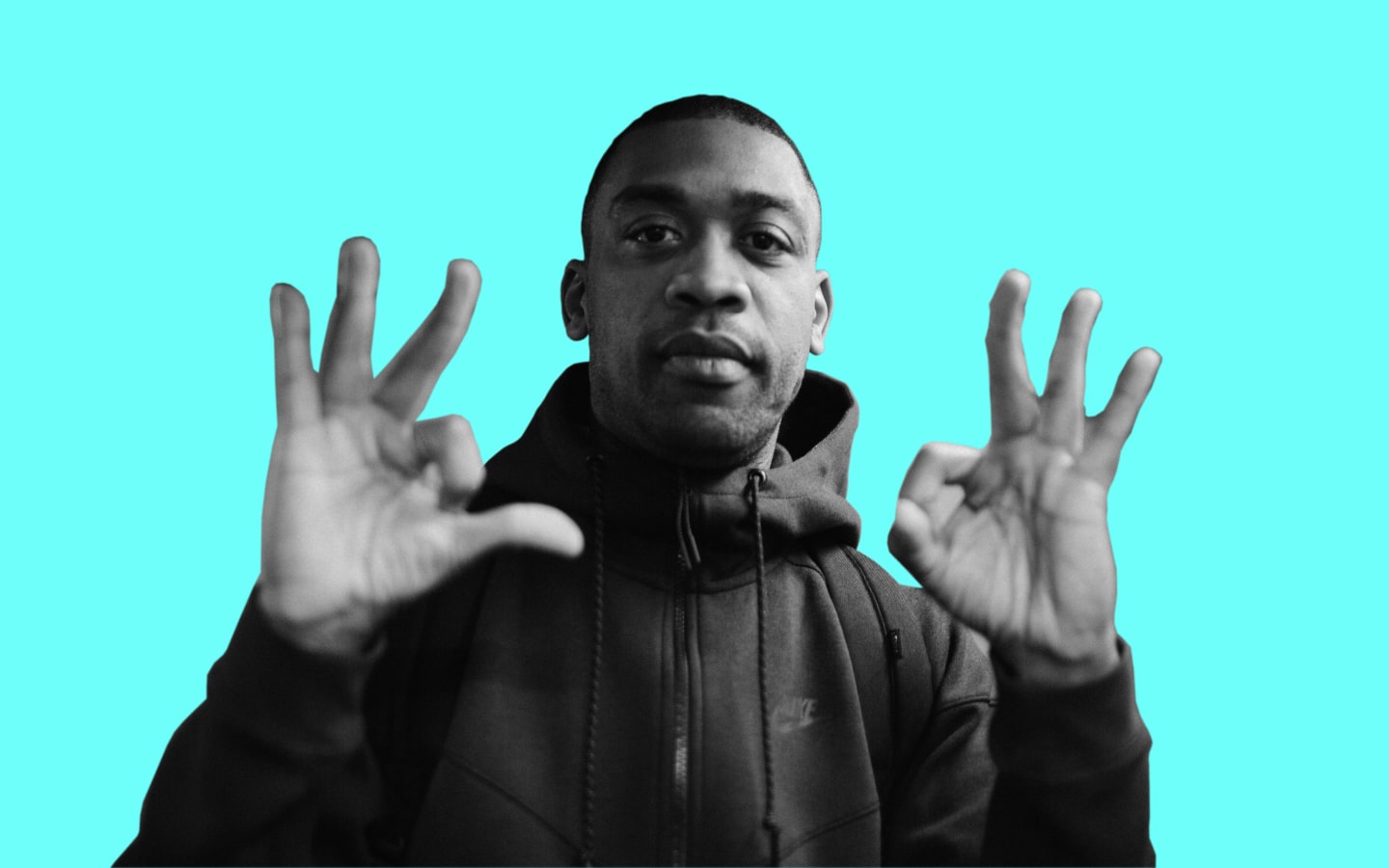 "I took Skepta from a DJ to an MC. He might not have MCed, [until] I openly let him know, 'You're nang, bro.'"
What's the political message on Godfather?

My political [message] is not about one color, it's about all [people]. I say what I feel. The world's not really fair; it's one rule for poor people and one for rich. That's the message I'm putting across now. Even if you do earn any money, they take it off of you anyway. Obviously tax is one thing. [But also] if you're a person who likes clothes or fashion and you get paid, you're gonna go spend that 'til you get it out your system. Things are being advertised and dangled in your face before you even have the money to go and get them. They've got you.

There's been a lot of talk about grime's origins recently. Is grime black music?
Grime is predominately black, yeah. The raves were all black. When it went white, I was a bit shocked. I was like, Wow, where did all the black people go? I love whoever loves grime — you could be black, blue, pink. But when that happened I was like, Where have all the black people gone?

Do your daughters listen to your music?
Not near me. And I don't play nothing around them. They listen to Lady Leshurr, JME. But their main love on this planet musically — because they dance — is the trappest trap, which they should not be listening to. Like, 21 Savage. I really just want them to listen to Adele.
You had a very public fall-out with Krept & Konan on Twitter about their album The Long Way Home sounding too American and too much like Drake. What was behind that?
I spoke to Krept after that, and he said, "You're one of us, what's wrong with you? Why can't you be happy for man?" That is the worst. I know how I feel about [the music], but it's not my job to go and take that across the internet. Like, what am I trying to do here? Make people laugh? That's what Twitter does; it fucks you up sometimes. It turns you into someone who's out there chatting shit, next to all the other people who are out there chatting shit.
Let's talk positives. What's the highlight of your career so far?
Skepta making it.

No, your highlight.
Skepta. I took him from a DJ to an MC. He might not have MCed, [until] I openly let him know, "You're nang [good], bro." Sometimes you need that, because people won't tell you. Seeing him achieve success made me very happy.

My own great moments are not moments that I like when I look back. Number one singles make you happy at the time. And you're happy when you get money. But everyone in grime hates you and calls you a sell-out, and then it's not a happy moment anymore.

Is Godfather your last album?
This is the end of my career, in terms of proving anything. After this, I don't have to prove anything to anybody. It's not my job any more to jump around and try being the number one guy, up in everyone's faces at Rinse FM, at Radar Radio. It's the next generation's job.