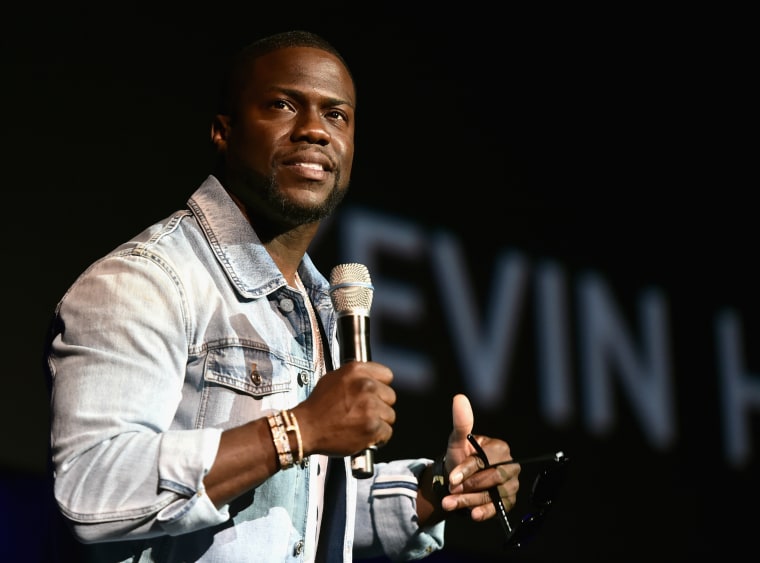 Kevin Hart will star in a TV special called Kevin Hart Presents: The Black Man's Guide to History for cable channel History, according to a new report in Variety.
The two-hour program follows Hart as the comedian profiles forgotten or overlooked black historical figures, to help his daughter learn about black history in America beyond the fact of enslaved peoples.
The Black Man's Guide to History will showcase the stories of "Matthew Henson, the first person to go to the North Pole, but did not receive the credit; Robert Smalls, a former slave who led a revolt on a Confederate warship and pretended to be the captain to evade capture; Mae Jemison, the first black female astronaut; and Henry 'Box' Brown, a slave who courageously mailed himself to a free state in a box."
No air date has been set for the program.