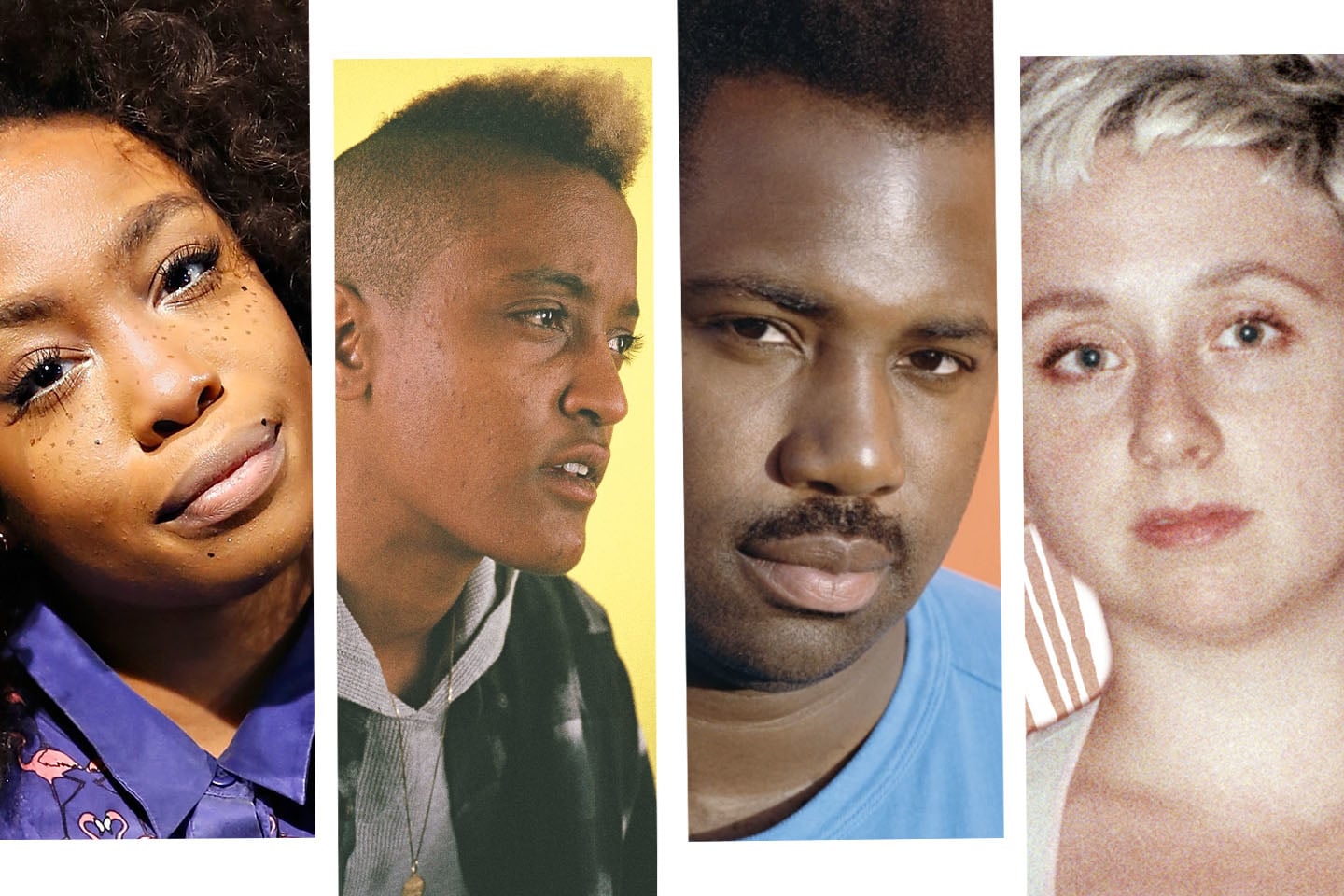 1. Thank you Sampha, for gifting us "(No One Knows Me) Like The Piano," a ballad that sends tingles through the heart.
2. Even though Syd's Internet bandmate Steve Lacey produced her new album's seriously bumping first single, "All About Me," it's still all about Syd, and her effortless-sounding groove.
3. Inspired by SZA's kinship with Drew Barrymore's quirky '90s persona, "Drew Barrymore" is sweet, pop-leaning R&B meant for embracing yourself.
4. Yams day is tonight, and for the occasion, A$AP Ferg and Kirk Knight made the hard, loud "Setup" to play on blast.
5. "I keep confusing love and nostalgia," sings Allison Crutchfield on "I Don't Ever Wanna Leave California," her enchanting new solo track. Question: if a pop-punkish song doesn't say the name of a city and/or state in it, does it even exist?
6. Sinkane's saxophone-hinged "Telephone" makes you instantly want to get on your feet, and it sounds especially suited for dancing when you're alone. Or whenever, really.
7. Produced by Jeremiah Meece and featuring gentle Wiki flows, this remix of Mykki Blanco's "Loner" absolutely goes.
8. Though Jay Som's intonation is tender, "The Bus Song," her new one, is fierce — and ultra-catchy.
9. Shades of noise rock make Xiu Xiu's "Jenny GoGo" spectacular and spine-chilling. Seriously, it bangs.
10. You need to see the bizarro, racy, John Leguizamo-starring video for Residenté's scorching "Somos Anormales." Whatever club this is playing at, we want to go there.
11. "Star Roving," the first new song from seminal shoegazers Slowdive in a whopping 22 years, is a surprisingly speedy blast of cosmic magic.
12. In the days leading up to the Inauguration, you might want to play Pharmakon's furious-sounding "Transmission" on repeat. Sometimes human connection is best made with roars instead of words.
13. "I am a warrior," declares FARAI on "Lion Warrior." Her shouts, gilded with escalating synth and guitar sounds, are addictive. "But even lions cry, too."