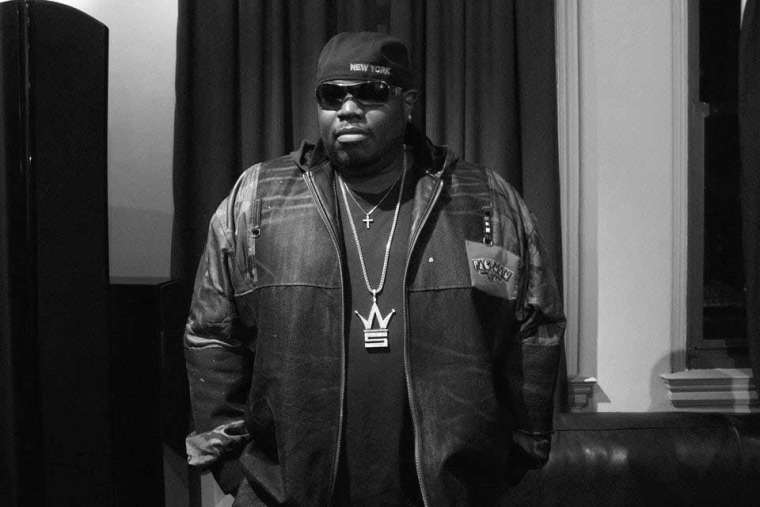 The first and only time I met Lee "Q" O'Denat — the founder of WorldStarHipHop who died of a heart attack Monday in San Diego at the age of 43 — was in the winter of 2014. It was in midtown Manhattan, less than a block from Rockefeller Center. We sat across from each in a conference room that overlooked the city, between us a sizable wooden table like a sea separating our two worlds. There, Q told me about his life: how he'd grown up poor in Queens and later began selling mixtapes online for DJ Whoo Kid, only to flip his entrepreneurial hustle into the creation of WorldStarHipHop in 2005, which first existed as a hub for mixtape downloads. I had wanted to chat with him about the site for an in-depth story I was working on (it was an oral history of WorldStar, which was later scrapped when most of the sources declined to talk on the record). In many ways, I felt Q had cultivated a one-of-a-kind platform that didn't just speak to black youth, but gave them license to be themselves.
"I found my own ways to make money and understood that I was in control of my own life," he told me. "And that's what people need to realize, no one owes you anything."
Q's life was about volume: it was about turning the dial up to defiantly ear-splitting levels, and commanding people to pay attention. The essence of WorldStar — which relaunched in 2008 in its present form — worked in a similar vein: at its peak, between 2009 and 2014, WSHH sold shock and spectacle better than any other web entity. In time, it had come to personify all the charms and contradictions of hip-hop culture. "I wanted the site to have a hip-hop influence. I wanted it to be like the games that I liked growing up, and like Grand Theft Auto — video games where it just shows everything, where it shows what's going on in the streets, where I'm from." In our conversation, this was what Q referred to as "the good, the bad, and the ugly" of WorldStar. "I have no problem with people wanting to squab it out," he said of the crowd-sourced fight videos that had become the site's marquee attraction. "That's how this country was built, on fighting." And yet, even from its renegade beginning, WorldStar was, first and foremost, about community.
Realities are never neat, and WorldStar's convoluted stream of content reflected that. The platform played host to music videos, fight compilations, uncensored interviews with one-the-rise rappers, and important news clips with uneven adoration. Perhaps it is an inelegant thing to admit of a site mired in controversy, of a site that, depending on who you ask, routinely outlined blackness in trite, undecorated terms, but it is no less true: before Vine and Instagram, WorldStarHipHop afforded agency to black youth not allowed anywhere else on the internet.
"If a white person comes to the site and sees black people fighting or twerking, he likes the culture. We just like to have fun, man," Q told me near the end of our interview. "Black people are admired by different cultures because we're free. We like to be free. Some people live trapped. They don't want to get wild because they feel like they're being judged for this. With black people, we're just ourselves."