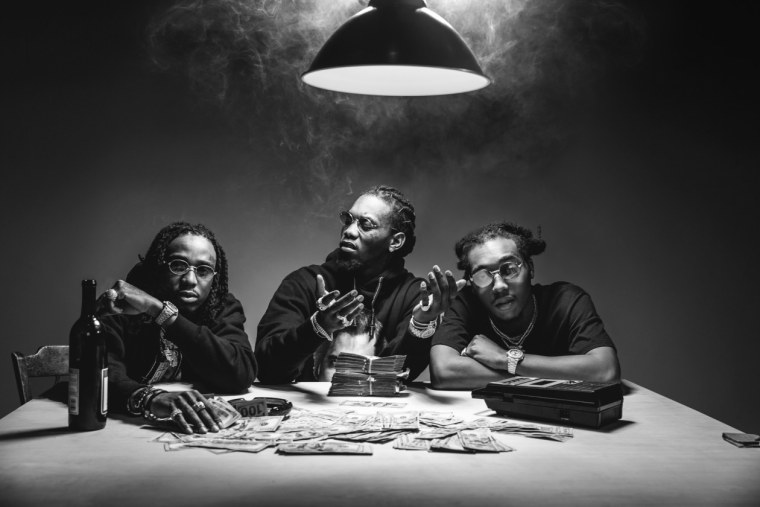 Despite reaching the No. 1 spot on the Billboard Hot 100 at the beginning of January with "Bad and Boujee," Migos were turned away by late night shows before they received a co-sign from Donald Glover, according to The New York Times.
In a profile of the Atlanta trio, published on Thursday, Quality Control label boss Pierre "Pee" Thomas explained how Donald Glover's shout-out in his Golden Globes acceptance changed the way their were treated by television networks. "They gave all kinds of excuses—not the right time, it's not this, it's not that," Thomas said. "As soon as Donald Glover did that, the next day, all the people who had just denied us wanted them on their show." Migos performed "Bad and Boujee" on Jimmy Kimmel Live! on January 17.
After scoring a No. 1 hit on January 9, in part thanks to viral memes and videos related to their song, Migos's "Bad and Boujee" was relegated to No. 2 by Ed Sheeran's "Shape of You." But thanks to strong streaming numbers, propelled by Glover's shout-out, the group returned to the No. 1 spot this week. Migos's Culture album comes is due out on Friday.