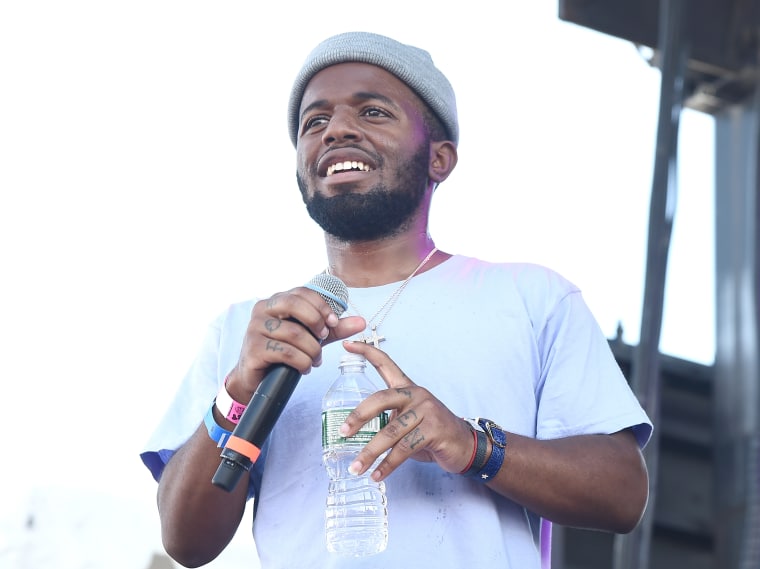 On Sunday, January 29, Lyft CEOs Logan Green and John Zimmer issued a statement condemning Trump's executive order, which banned immigrants and refugees from seven Muslim-majority countries from entering the United States.
"Banning people of a particular faith or creed, race or identity, sexuality or ethnicity, from entering the U.S. is antithetical to both Lyft's and our nation's core values," the statement read. "We stand firmly against these actions, and will not be silent on issues that threaten the values of our community." The CEOs then announced that they will be donating $1,000,000 over the next four years to the ACLU to "defend our constitution."

In response to Lyft's statement, "Uber Everywhere" rapper Madeintyo made a change of heart and pledged a new allegiance to Lyft. He took to Twitter today to announce that he used to use Uber "a lot," but will not be using the ride share app moving forward due to Uber's support of Trump's Muslim ban. "2017: @Lyft everywhere," he writes.
This follows the #DeleteUber boycott, in which people are condemning Uber for continuing to service rides during the New York City Taxi Worker's strike to protest the Muslim Ban.
In the hours following the order made on January 27, several news sources reported that refugees were being detained at John F. Kennedy airport in New York City. Protestors flocked to JFK's Terminal 4 to express their outrage towards Trump's "Muslim ban" and stand in solidarity with the detained Muslim refugees. Other protests formed in airports across major U.S. cities including at Washington D.C. Dulles Airport, San Francisco's UN Plaza, and Philadelphia's PHL Airport.
On January 28, New York City Taxi Workers announced a strike between the hours of 6 and 7 p.m., refusing to service rides from John F. Kennedy airport in order to protest the "inhumane and unconstitutional #MuslimBam." However, Uber decided to benefit from the strike by turning off surge pricing and continuing to service rides to and from John F. Kennedy. Angered by Uber's exploitative actions, Twitter users began posting screenshots of them deleting the app with the hashtag #DeleteUber.
Portland rapper Aminé also spoke out about the ride sharing apps, urging his fans to support Lyft instead of Uber. "Uber's headass ceo supports the muslim ban," Aminé wrotes. "Everyone please use lyft." View below.