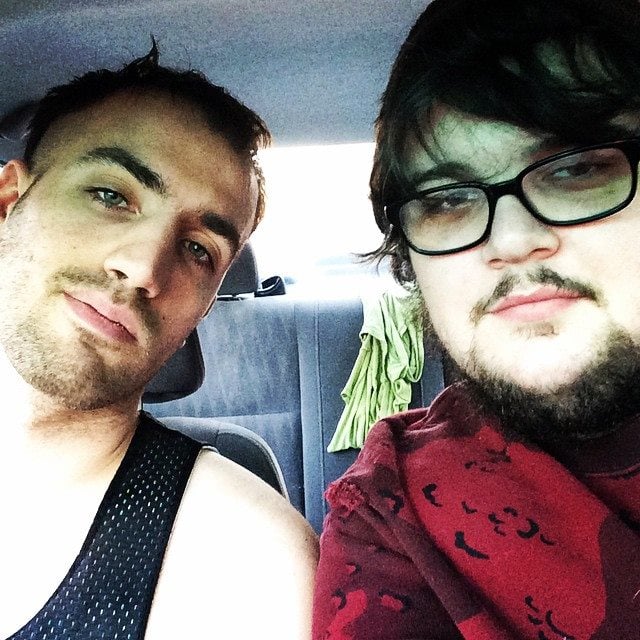 FACT reports that James Laurence, the producer and member of Friendzone, has passed away. News of his death was mourned by friends and fellow musicians overnight with artists including Clams Casino and Ryan Hemsworth leading the tributes.
Laurence (pictured above, right) was a member of Friendzone alongside Dylan Reznick. Together they were among the pioneers of cloud rap, producing beats for A$AP Rocky and Main Attrakionz as well as releasing ten mixtapes of their material. The duo first came to prominence after releasing Collection I in 2012. Their production credits include "Fashion Killa" off A$AP Rocky's 2013 album Long. Live. ASAP plus Yung Lean's "Solarflare."
The FADER has reached out for comment.
See below for a selection of tributes to Laurence from fellow musicians.
heartbroken, RIP James Laurence, 1/2 of Friendzone.. meant so much to so many musicians and people everywhere💔💚 #greenova pic.twitter.com/9prcZBDuJU

— ryan (@ryanhemsworth) January 30, 2017
RIP to James from Friendzone

— Clams Casino (@clammyclams) January 30, 2017
James did the artwork for my rainforest ep. Thank you and rest in peace

— Clams Casino (@clammyclams) January 30, 2017
RIP james laurence
beautiful boy
never forget u man
listen to @_FRIENDZONE tonite in his honor & to soothe yourself https://t.co/WiwnbduU7U

— definitely sad (@HowToDressWell) January 30, 2017
I never got to meet james but @_FRIENDZONE had such an impact on the music I was making then & still am now. knowing from his friends what a

— Think i am unhacked (@rickyeatacid) January 30, 2017
Especially for a modern inspiration, this definitely hits hard for me.

R.I.P. James Laurence.

— Stricty (@strictface) January 30, 2017