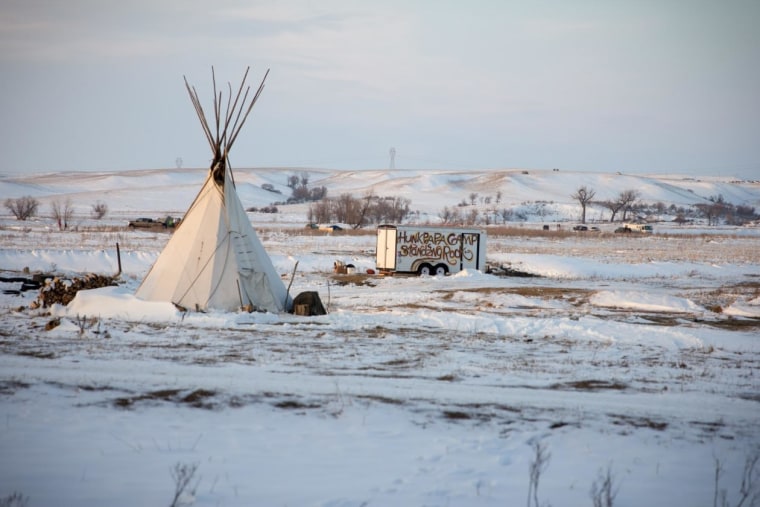 The acting secretary of the Army, Robert Speer, has reportedly ordered the Army Corps of Engineers to allow for continued construction of the Dakota Access Pipeline under the stretch of the Missouri River adjacent to the Standing Rock Sioux reservation.
CBS News cites North Dakota Senator John Hoeven, who says that Speer, a Trump appointee, instructed the ACE to proceed with an easement granting the permits necessary to complete to pipeline.
The decision follows an executive order from Donald Trump that moved to advance construction on both the Dakota Access and Keystone XL pipelines.
Naturally, the move flies in the face of continued #NoDAPL protests. Water protectors have obstructed construction in the Standing Rock Reservation since April 2016, citing the threat of water contamination and the desecration of sacred tribal lands.
In a press release, the Lakota People's Law Project also says that barricades on Highway 1806, a have been taken down, "possibly paving the way for a police raid of the Water Protectors' camps." The news comes with an urgent message: "The moment for increased action is now."
Right now, you can donate to Lakota People's Law Project, to help water protectors in the fight against DAPL, here.