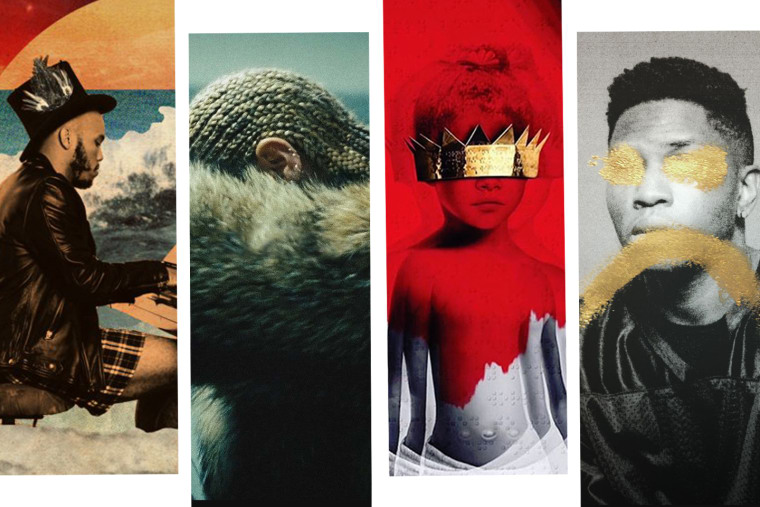 It's been five years since lauded R&B producer Ivan Barias helped to create the Grammys Urban Contemporary Album category as a home for exceptional non-traditional R&B releases. Initially, the title incited controversy, as it seemed to insinuate that it was a place to group new music released by, well, any black artist. In a previous conversation with The FADER, Barias explained that the category includes, "anyone that's singing on urban radio, [sic] not doing anything that you would call traditional R&B." This year the nomination of albums like Beyoncé's Lemonade, Rihanna's ANTI, and KING's We are King reflect the category's ongoing aim to support a synthesis of both newcomers and mainstream artists.
The FADER spoke with Barias about the boundless evolution of music genres and why it's important for The Recording Academy to honor a dynamic combination of exceptional artists despite their level of popularity.
---
IVAN BARIAS: To me, this year's nominations typify what the true spirit of that category is supposed to be. In the past, people have looked at the name "Urban Contemporary" and they automatically think that it has black connotations but it really doesn't. It's indicative of a certain musical energy that encompasses all of the diverse genres of urban music. [The category is meant to] celebrate all of these other artists who tend to pull from different genres; for example, there's a lot of albums in that category that contain elements of R&B, hip-hop, pop, rock, and electronic dance music.
The goal was always to have all of this music in one space. Music is so diverse now, a lot of times you can't really categorize things for what you want to categorize them as. It's like what are they? Are they soul? Are they R&B? Jazz? Electronic? The blessing of having such diverse music exist in the same field together is, you get such a residual interest from what one artist would generate. That's going to be something for them that will expose them.
The process at The Recording Academy is not to either negate the contributions or endorse the contributions of someone who's mainstream over someone who's critically acclaimed. If you have a great album and you're judging it on the merit of that album — great music, songwriting, and performances, and it meets all of those different points — then you can't penalize an album because it's a popular mainstream artist. If the album was made in the spirit of what that category is defined as, then there should be no reason to exclude a project. I know people look at it like, "Is this category a smaller category? And why is Beyoncé in it?" No, it's a really inclusive category that shows you how expansive and critical our music culture is right now in the urban genre.

When you're talking about making an R&B album, you're supposed to be traditional. Here, you've got a category that's like the millennial category, for lack of a better description and you have Lemonade. You can not negate the cultural impact Lemonade had when [Beyonce] brought the visual for it — it mobilized everybody. Everyone was watching it on HBO and downloaded the film right after, and then the album. Then there's the subject matter and how diverse the sonic palette of the album is. When you listen to "Formation," those are some straight hip-hop drums on a track and her flow on it is almost like a straight rap flow. Then you have other records on the album like "Don't Hurt Yourself" that [Beyonce] did with Jack White and "Freedom" that she did with Kendrick Lamar, it's like this amalgamation of sounds, Rihanna's album is similar.
Then you have Anderson Paak in that category who, to me, exemplifies that blur between hip-hop, R&B, and all of these other rich influences. Then you have Gallant, who is a newcomer, and in KING's second project We Are King people want to know, "Who is King?" This is a good way for them to get some exposure and attention. When you look at the whole picture, it shows how diverse the musical tastes really are amongst our generation — and this category exemplifies that. Now, with Beyoncé and Rihanna, it's like seeing the Cavaliers go up against the Warriors and I know people are going to play on the competitive aspect of the both of them but it's just great music being recognized. I'm really excited about what the outcome could be on February 12.