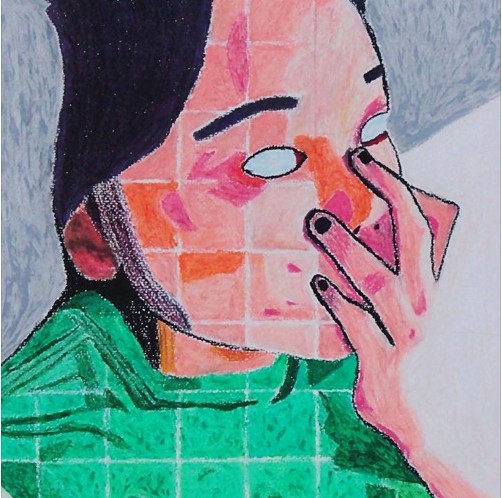 I don't know much about the group behind "something for your M.I.N.D," a hopelessly replayable loosie that sounds about halfway between The Moldy Peaches and the first Toro Y Moi album. Something about the track feels both cool and uncool at the same time, like it's trying exactly hard enough. There's a dramatic pause right in the middle of the hook, and it makes me grin every time.
The group is called Superorganism, and their bio says that they're an eight-piece with members spread between New England and London. One of them is this 17-year-old girl from Maine, who records sleepy Pavement covers and really hates Model U.N.
Who her London collaborators are is not immediately clear. Safe to say we're curious to find out.