Charli XCX, BJ The Chicago Kid, And A-Trak Fired Up Grammy Weekend
See photos from the Masterpass #ThankTheFans party, presented by The FADER and Mastercard.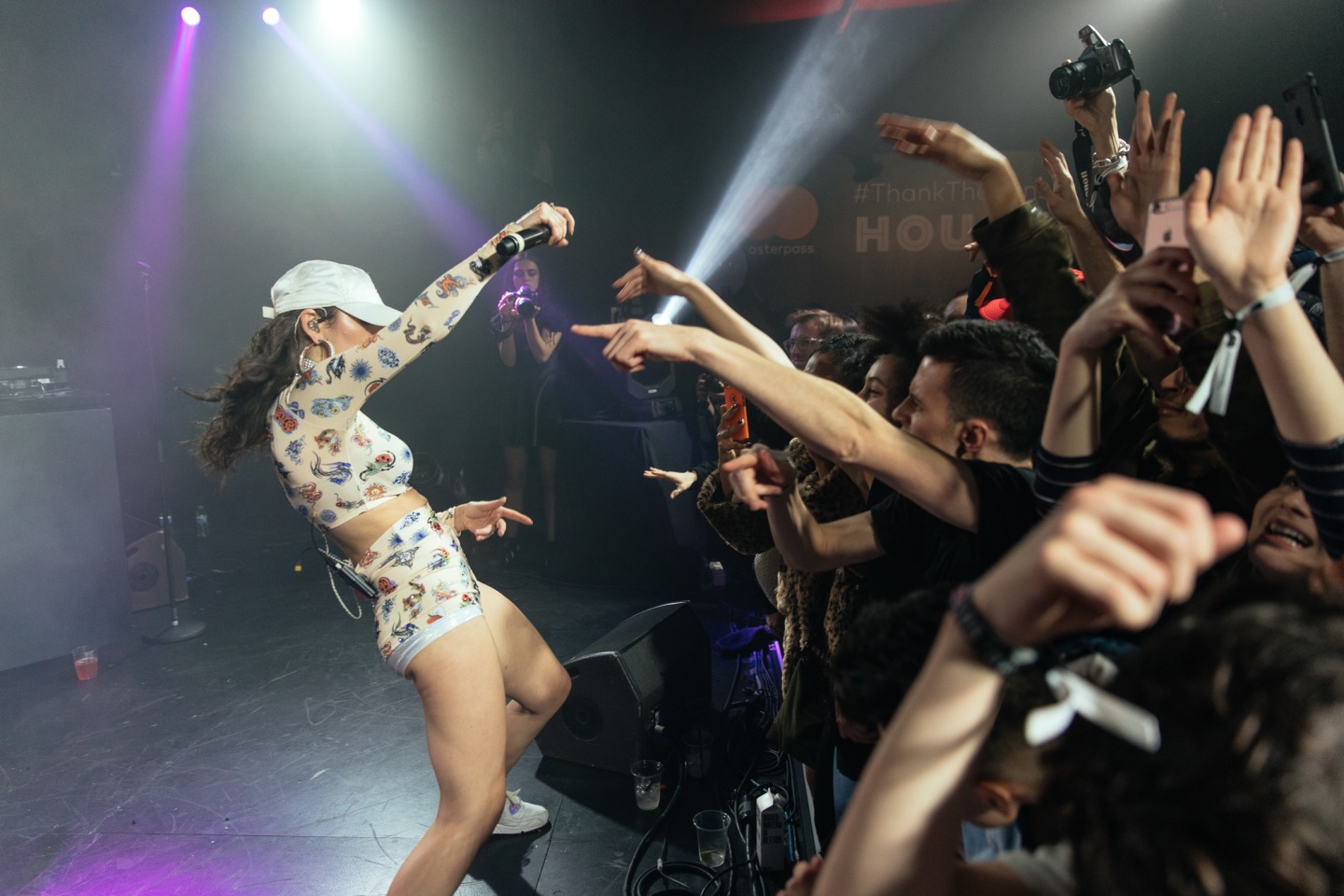 Grammy weekend got off to a swinging start at the Masterpass #ThankTheFans party in Los Angeles on Saturday night, presented by The FADER and Mastercard. Throughout the night, patrons soaked up the sound of live performances from Charli XCX, BJ the Chicago Kid and A-Trak, as they sipped cocktails inside what used to be the old Tower Records shop. Special guests including Diplo, Macy Gray, and Brooke Candy were in attendance, and everyone had the opportunity to record a song in a special booth with a live backing band and walk away with a vinyl copy of their efforts.

The evening started off with BJ the Chicago Kid, who was nominated this year for Best R&B Album, Best R&B Performance, and Best Traditional R&B Performance. Wearing a pink jacket over a black tee, the smooth crooner ran through a handful of tunes, including "Love Inside," and rapper Nick Grant joined him for their collaboration, "Gotta Be More." BJ also sang a few covers — Michael Jackson's "Rock With You," Childish Gambino's "Redbone" — as well as solo cut "Church," which closed out the energetic set.

British pop star Charli XCX was next to follow, clad in a white hat and body-gripping top and pants and backed by PC Music producers Sophie and AG Cook. She stuck almost entirely to new songs from her upcoming mixtape, out at the end of February. "Who's getting fucked up?" she asked the crowd, launching into upbeat fare including "Vroom Vroom," "No Angel," "Trophy," and "Girls Night Out." She brought out a sole guest during the gig, enlisting Danish singer MØ to run through "Pull Up."

A-Trak closed the evening as the night crawled into early morning. The blonde-coiffed DJ manned the turntables for an aerobic follow up, mixing together his remix of Yeah Yeah Yeahs's "Heads Will Roll" and an electronic spin on Ghost Town DJ's "My Boo." It was an energetic prelude to the main event, one that left a mark on the West Hollywood crowd.