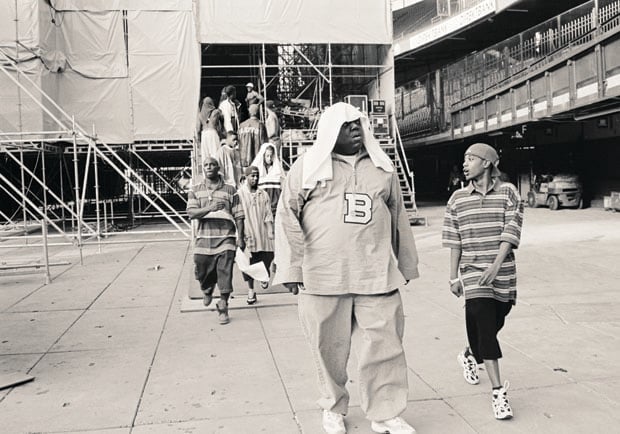 A new documentary looking at Notorious B.I.G.'s life is in production. The film has a working title of Notorious B.I.G.: One More Chance and is being made in collaboration with Biggie's mom, Violetta Wallace.
News of the doc was announced at the Berlin Film Festival, Variety reports. It will be directed by Emmet and Brendan Malloy and produced by Submarine Entertainment and ByStorm. Submarine Entertainment recently worked on Sharon Jones film Miss Sharon Jones!. There are currently no details as to how much of Biggie's life the film will cover or what it's focus will be.
2017 marks twenty years since Biggie's death. The anniversary is bringing with it a host of music and film projects . A posthumous album featuring Faith Evans is out in May while there are also plans for a T.V. series on his murder and a film starring Johnny Depp.