The 2016 BRIT Awards represented a decisive moment in the history of the U.K.'s biggest music awards ceremony. The #BritsSoWhite hashtag arrived on social media in response to an overwhelmingly white list of nominees. Just one black British artist was nominated for an award, and zero were performing. From top to bottom the awards felt out of touch with what was happening in British music. It came as little surprise that Drake left London's O2 early to join Section Boyz on stage across the city.
Writing for The FADER in February 2016, Sian Anderson wondered what it would take for the BRITs to recognize and reward grime. Meanwhile, Stormzy spelled things out in his "One Take" freestyle when he spat: "None of my Gs nominated for BRITs, Are you taking the piss, embarrassing."
Other awards shows have shied away from similar criticism — most recently, the president of the Grammys insisted "I don't think there's a race problem,", despite evidence to the contrary. But the BRITs quickly announced plans to diversify their voting body. The nominees for 2017's ceremony, which takes place on February 22, include nods for Stormzy, NAO, Kano, and Anohni. Not only are these nominations more inclusive of artists from different backgrounds, they reflect the DIY spirit and musical innovation which defines the best British music right now.
Skepta, who will perform live on the night, is the most-nominated artist (joint with girl group Little Mix). While that's reason to celebrate, it's also notable that one of those nominations is for British Breakthrough Act. Fans on Twitter have questioned whether inclusion in the "Breakthrough" category feels accurate for Skepta, who's been making music for over a decade, and having Top 20 hits since 2010.
Ged Doherty is the chairman of the British Phonographic Industry, and leads the team tasked with making the BRITs feel representative again. The FADER spoke with Doherty on the phone in early February about the efforts that the BRIT Awards team has gone to in addressing their diversity issue, and why it's important for Skepta to be the face of this year's awards.
---
Can you explain who is making the decisions on nominations?
The people that vote for these awards are an academy of over 1,000 people. We have journalists, we have former winners, we have managers, artists, we have NUS [National Union of Students] officers across the country, we have local radio people, national radio people, producers, independent labels, and major labels. It's not a fix. But what became clear, this time last year, is we needed to freshen it up in terms of the gender and age of the academy.
How did you go about that?
We refresh the academy every year. Normally we change between 150-200 people voting for the winners each year. This year we invited 700 new members. We did our first ever diversity survey of the academy, just to get an idea of who these 1,000 people were. Where do they live, how old they are roughly, what ethnicity are they, and what gender? We saw that the academy tended to be older males, so I sat down with the team here and we went through a list of academy and I took lots of people off the list.
We also put together a diversity advisory panel. I reached out to various people all across the BRITs music industry— managers, DJs, artists, all kinds of people— and we put together this committee of advisors that we met every month. We did that for two reasons: one, to show people we were serious about doing it [diversity], but two, also to show that we were being transparent about it. I said to all those people [on the advisory panel], "You can talk about this, you can tweet about it, you can tell people what's going on. You will keep us honest."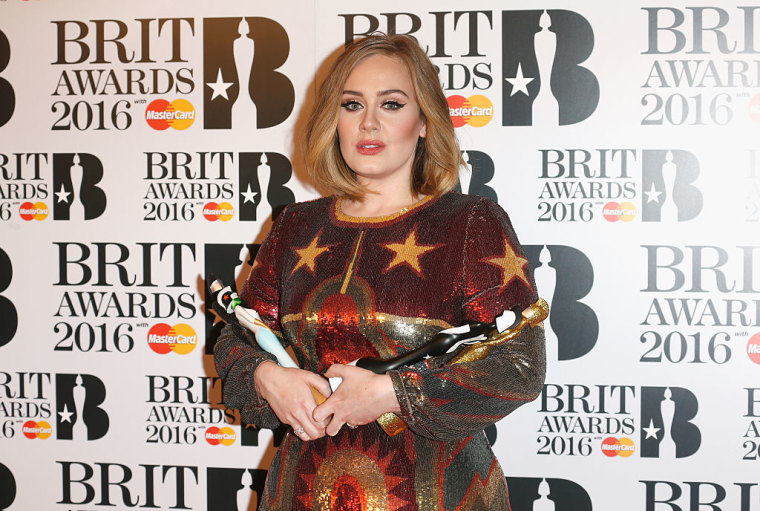 So how can Skepta can be nominated for British Breakthrough Act in 2017?
The role of Breakthrough is to bring attention [to an artist] because often the nominees around the BRITs tend to be the most successful or biggest selling artist, and the role of the category initially was to bring attention to newer acts.
There is a 16 month eligibility period for nominees. This year it was from July 17 2015 to December 8 2016. To be nominated you must have had a Top 40 [on the Official U.K. Singles or Album Chart] during that eligibility period. You're not eligible if you've previously been nominated for a BRIT award or had the top 10 single or album 10 weeks prior to the current eligibility period.
I can understand that [confusion], because when I first saw it [Skepta's nomination in the Breakthrough category] myself I sort of scratched my head and thought, 'Hang on a minute, how come Skepta is in there?' I think you get two types of audience who watch the BRITs— you get the audience that tune in once a year to see what's going on in music. So for them, Skepta is a brand new act, they've never heard of him before.
And then you get the other, much more music-orientated audience, who say, "Skepta's been around for years." So you get caught between two stalls. Largely speaking, I think we get it right.
How do you ensure that the diverse makeup of this year's nominees isn't a one-off?
We have our next meeting in the diary for March. After this year's show, we'll get everybody back together and say, "Okay, what did we learn this year, and what worked and didn't work?" We will act, and we'll do things to make change if change is necessary. We can take this opportunity to lead the diversity debate right across the music industry now.