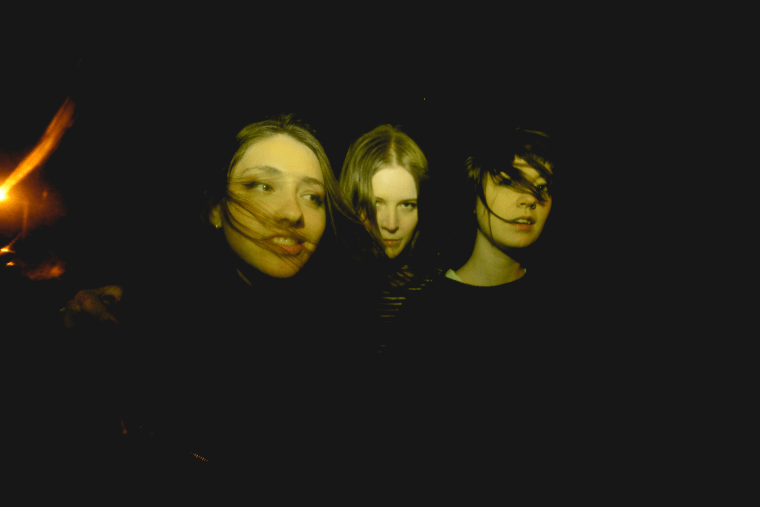 Jenna Moynihan, Emily Maxwell, and Jenna Mitchell are the Nashville women who make up Daddy Issues, an exciting grunge band that's releasing its first full-length, Deep Dream, via Infinity Cat on May 19. Premiering today is Deep Dream's debut single, "In Your Head," which is a kiss-off slammer that starts with the line "Fuck you forever" — an excellent thing to say to a shitty ex.
"If you can't get over someone, sometimes you just have to convince yourself you already are until it sticks," singer and guitarist Moynihan told The FADER over email. "I'm sure I thought too much about it at the time, and the person I broke up with probably assumed I was over it as soon as I said 'fuck you forever,' but getting over someone is one of the best feelings in the world so I wanted to scream it from the rooftops."
Listen to "In Your Head" below and pre-order Deep Dream here.
Daddy Issues Tour Dates:
3/1 - Tacoma, WA @ Real Art*
3/2 - Tukwila, WA @ Lucky Liquor
3/3 - Seattle, WA @ Victory Club
3/4 - Spokane, WA @ The Bartlett*
3/9 - Savannah, GA @ Savannah Stopover
3/9-11 - Nashville, TN @ Freakin Weekend VIII
3/14-19 - Austin, TX @ SXSW (Get Alternative Unofficial Showcase)
4/5 - New Haven, CT @ Bar^
4/6 - Philadelphia, PA @ Boot & Saddle^
4/7 - Brooklyn, NY @ Baby's All Right (Early Show)^
4/8 - Allston, MA @ Brighton Music Hall^
4/10 - Montreal, QC @ Bar Le Ritz^
4/11 - Toronto, ON @ Drake Hotel^
4/12 - Rochester, NY @ Bug Jar^
4/13 - Washington, DC @ Rock & Roll Hotel^
4/14 - Richmond, VA @ Gallery 5^
4/15 - Carrboro, NC @ Cat's Cradle^
4/18 - Orlando, FL @ Will's Pub^
4/19 - Tampa, FL @ New World Brewery^
4/20 - Tallahassee, FL @ Club Downunder^
4/21 - Atlanta, GA @ The Masquerade^
4/22 - Charlotte, NC @ Snug Harbor^
* w/Tacocat
^w/Diet Cig