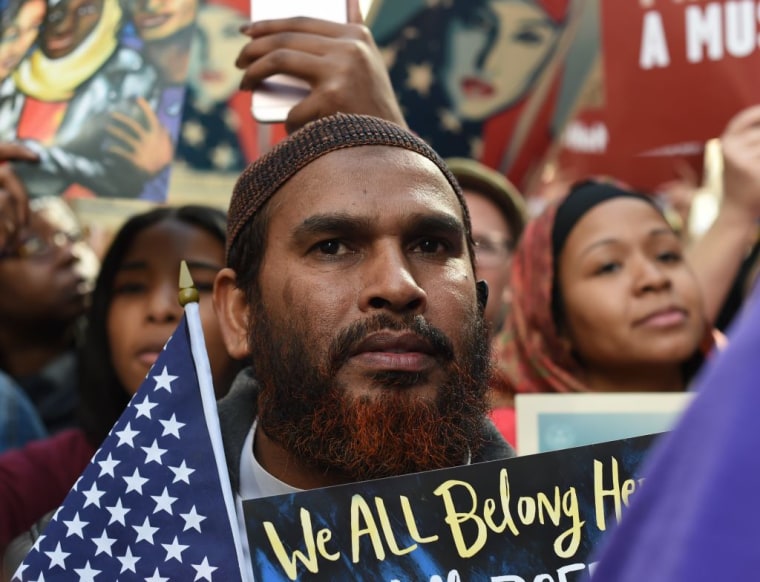 On Monday, President Donald Trump signed a new version of the travel ban targeting travel and immigration from Muslim-majority countries.
The order instructs a 90 day halt on travel into the United States by persons from six countries who did not obtain a visa before January 27. These countries are the same ones listed on the previous ban, with the exception of Iraq. According to a Department of Homeland official who spoke with the Post, Iraq was exempted because the country's leadership has reportedly agreed to "timely repatriation" of its citizens scheduled for deportation.
New exceptions have been added as well. The ban will not target permanent residents of the United States, diplomats, dual nationals, or those who have been previously granted asylum or refugee status. Officials claimed that current visa holders "should be able to get into the country without any problem." Trump's order will also place a cap on the number of refugees the United States accepts this year at 50,000 (in 2016, President Obama's administration accepted 110,000 refugees).
A Department of Homeland Security report was critical of Trump's order, saying that a person's citizenship does not reliably indicate threat of terrorism, and that citizens of the targeted countries have "rarely" been implicated in terrorism in the United States.
The ban will take effect on March 16. It was condemned by Gregory Chen, director of advocacy for the American Immigration Lawyers Association. "In its oral argument before the 9th Circuit, the government was unable to provide any evidence to the 9th Circuit that acts of terrorism had been committed by the nationals of seven countries initially designated. That was an embarrassment, but now weeks later, in these preliminary fact sheets, they still have not explained why people from these countries pose risk to America's national security."
The initial executive order, signed on January 27, focused on seven countries and led to large, sustained protests across the world. It was blocked by a federal judge and later, a federal appeals court.
In January, former New York mayor and Trump advisor Rudy Giuliani claimed that the President asked him to construct a Muslim ban. "I'll tell you the whole history of it: When he first announced it, he said 'Muslim ban,'" Giuliani said. "He called me up, he said, 'Put a commission together, show me the right way to do it legally.'"
On March 6/12:18 p.m., this post was updated to reflect the contents of the order and comment from officials.