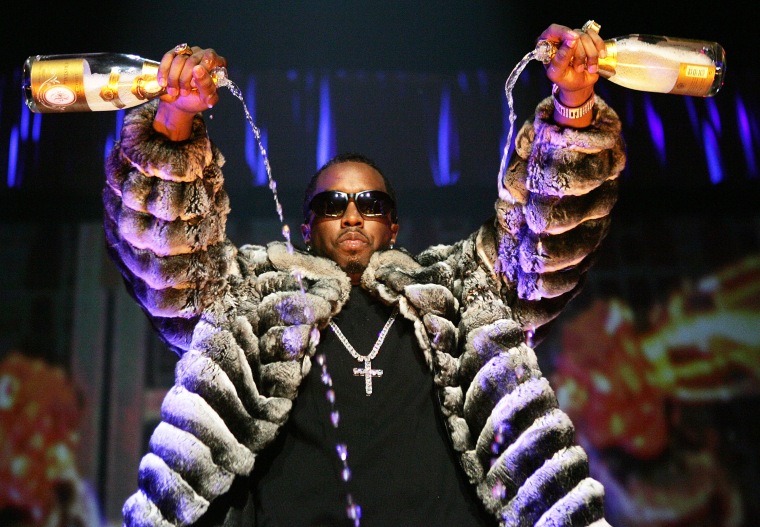 Sean "Puff Daddy" Combs and his music channel Revolt TV is facing a "reverse discrimination" lawsuit from a group of former employees, according to a report in Page 6. The plaintiffs are five white men all over the age of 39.
Douglas Goodstein and four other producers had previously worked on The Howard Stern Show and The Breakfast Club before they were hired to work at Revolt. In court documents, the men claim that Revolt's executive vice president Val Boreland "treated the African-American staff in a much friendlier and respectful manner" while being "rude, condescending and dismissive towards the Goodstein Production Team."
Goodstein also claimed that Val Boreland had "animosity" toward white people, and took exception when Val Boreland's brother reportedly called him "old guy" and told him "Caucasians harbored racism against African-Americans."
In the suit, Goodstein alleges that he was personally discriminated against based on his age and ethnicity. To back up the claim, he described an incident with production manager Cherisse McKenzie, who Goodstein said he complained to when a guest did not appear at the studio on time. McKenzie allegedly said that "he just did not understand the 'culture' of the show's guests and on-air personalities."
In Goodstein's interpretation, McKenzie "was clearly referring to African-American culture and/or African-American hip-hop culture, which she assumed Baker did not understand because he was Caucasian."
Goodstein and his co-producers were fired in December 2014, "and replaced with younger, inexperienced black employees," according to the suit.
Representatives for Revolt sent a comment to The FADER via email. "These claims are without merit and have previously been dismissed by the EEOC. Revolt Media and TV, LLC has always been committed to diversity in the workplace and is an equal opportunity employer."