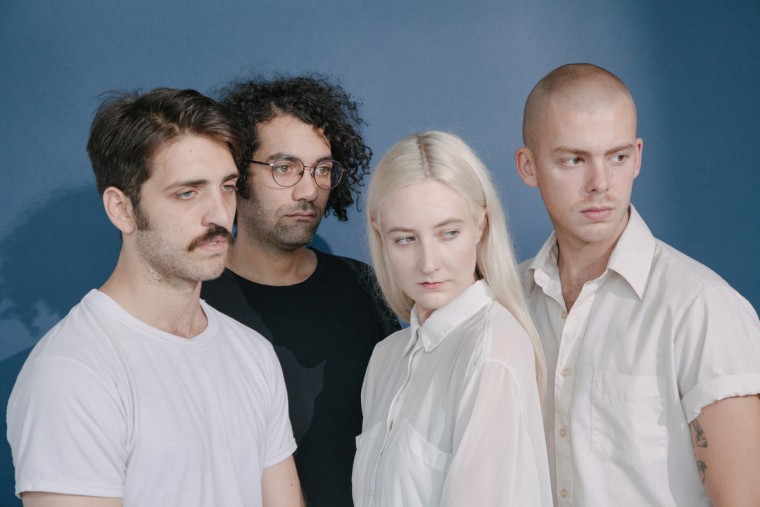 On April 7, Brooklyn's SOFTSPOT will release its first album as a quartet. Premiering today on The FADER is the second single from Clearing, "Heat Seeker," an expressive and moody track that explores mundanity through a voyeuristic lens. "This song is a fantasy," lead singer Sarah Kinlaw wrote in a note to The FADER. On "Heat Seeker," Kinlaw's rhapsodical voice, with its croons and whoops, sounds like a reverie over bright, propulsive bass lines.
"'Heat Seeker' is a relationship from the viewpoint of an obsessive neighbor," Kinlaw continued. "It is a look into an affair, meticulously imagined to the point of dependancy. It flips mundane aspects of company and care into something fantastical; something treasured."
Listen to "Heat Seaker" below. Pre-order Clearing here.