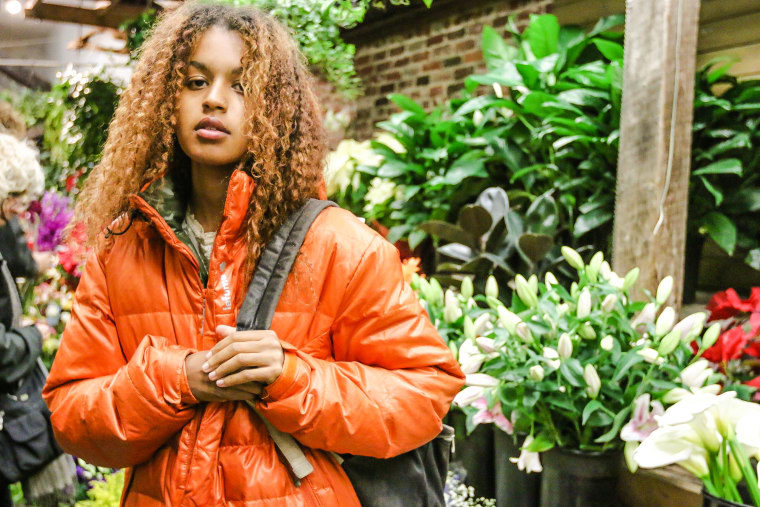 "Look Like That," a new song from D.C. songwriter Sneaks's about-to-drop full-length, opens with a loud, seasick-feeling bassline. Then, before the percussive loop jumps in, Eva Moolchan starts sing-speaking: "What do they look like? They look like that." All together, it sounds like something you might of heard in a club in Manhattan in the early '80s.
It's the kind of minimal, tricky-to-classify formula that anyone who's familiar with Sneaks will recognize, with one notable difference: it's over three minutes long, which is basically an odyssey compared to her typically snack-sized post-punk experiments.
Its clean lines and sedated grooves actually remind me a little of TOPS, the great Montreal band who have been churning out timeless-sounding rock for the better part of this decade. Seems like Sneaks could have that many good songs in her, too.