Kyle and Lil Yachty's poppy "iSpy" is currently making a run for number one on the Billboard Hot 100 — it's currently sitting pretty at number five — and today, The FADER is premiering a kooky new video for the summery single. The clip was directed by Colin Tilley and has Kyle and Yachty as CGI babies laying in the sand, enjoying the sun around a crew of women. Towards the end of the video they get to take the helm of a pirate ship. It's perfect summer fun.
Kyle spoke to The FADER over the phone this week about his song's success, what having the song of the summer would mean to him, and what getting blessed by Gucci Mane felt like.
How did you come up with the concept for this video?
So I worked with Colin Tilley on the video. It was his concept. I just agreed on it. I told him, "This song is fun. The video needs to be twice as fun. Let's come up with the scenario that is feel good." It doesn't get more feel good than being a baby surrounded by incredible looking women at the beach with no cares in the world. I was very adamant about [having] a mermaid shorty. When I was a little kid at the beach, I was like, this is lit but if I had a mermaid babe with me, life would be ten time as good.
What's been the most memorable moment of this song's success?
Yesterday, when I found out it was the number one rap song in the country on the Billboard charts. That was the craziest moment. This was the whole process of me figuring out the news — I woke up, and my friend Eric had texted me a photo of it. I made it my lock screen, and then I held the phone up to everybody in the tour bus. My other two homies were out there. We played "We Gon Make It" by Jadakiss and Styles P. I rapped every word from front to finish and cried with my homies. That's how good of a moment that was. I was like, "I learned the game quickly, and I don't like to rent/ So when I fly now I bring my cars on the plane wit me." Really shedding thug tears.
Anyone surprising reach out to you about the song?
When Gucci filmed his diamonds dancing to it, there was no greater honor. I was like, Wow I for real made it. It's one thing if Gucci cosigns a song — but as soon as he allows his diamonds to dance to your song it's a new level.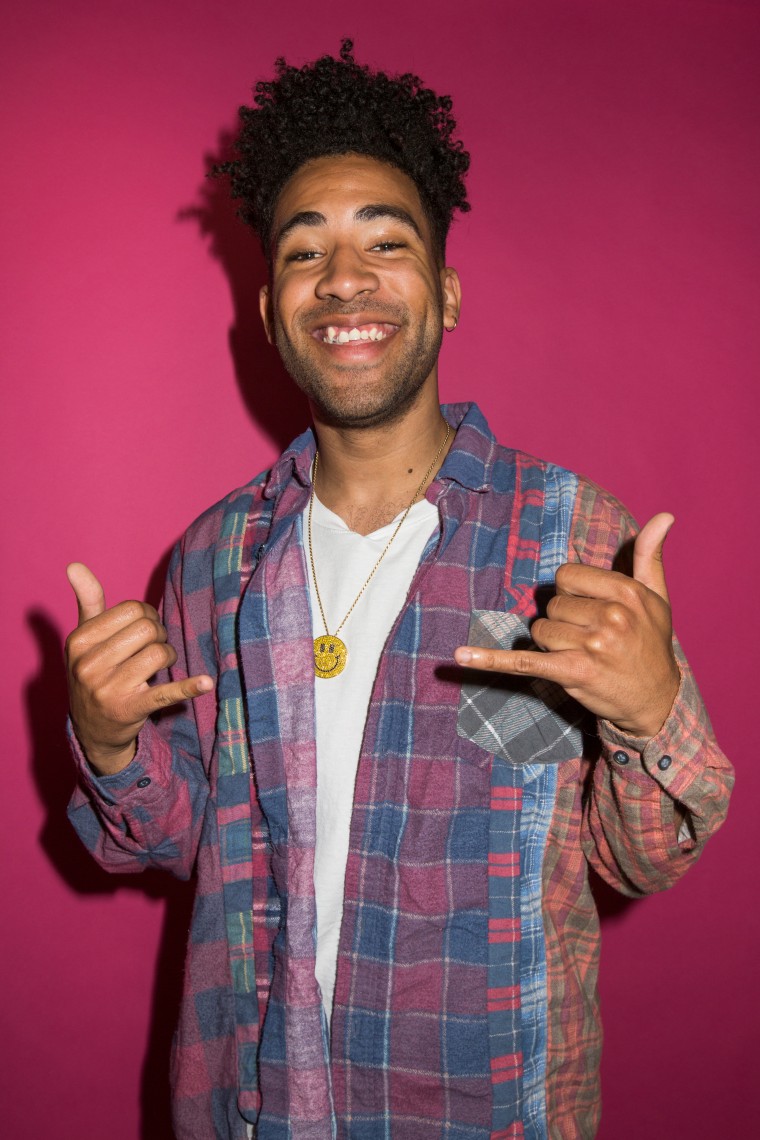 For lack of a better term, "iSpy" is your first real hit song. Will that change how you record your next album?
Nah, I'm gonna keep it solid. I'm just gonna keep making the music — I got here because I made the music that I like. I'm going to just keep that up. It's not like, 'Okay we've got a number one hit, we need everything to be a formulated hit.' The best advice I ever got was from my manager Nolan, who told me about this Pharrell article where he says "don't chase hits, don't chase success, don't chase it the 'it' thing right now. Because you don't make that decision, the people make that decision." You can only decide if you make amazing music. I'm going to make the music that I like. Hopefully we get another "iSpy." If not, then it's all good.
A lot of people are comparing the success of this song to the success of last year's "Broccoli." Both obviously feature Lil Yachty. What is it about him that makes his features so successful?
I think what Yachty is really talented at — and people don't give him enough credit for — is that he's more than just a rapper. We have to start realizing that. He's super tapped into right now. Whereas I'm completely disconnected and off in my only world, and doing my own thing, Yachty is completely tapped into right now. He knows what's hot right now. I don't think it's a coincidence that he's on this song and on "Broccoli" and on these other songs. I think he hears a song and he knows. He gets hit up a lot to do features and he's only on the songs that turn into smashes. It's a skill he has. He knows what's cracking. Lil Yachty is culture king right now.
The race for song of the summer has already started. Do you have any songs you're really favoring right now?
Have you heard "Rollie" by Ayo & Teo? "Rollie rollie rollie with a dab of ranch." Banger. It's not summer yet, but I feel like that could be my summer song.
Are you ready for your song to possibly become that?
Yes of course! I remember when I was a little kid I would always see 50 Cent doing these MTV things at the beach. [In 50 Cent's voice] "Hey it's 50 coming out your stereo..." I was just like, I need to be that one day — probably not as buff as he is. Somewhere at the same height though. I need to have a muscle tee and a fitted hat and a du-rag. I'd love to. I'm a summer person, that's what I was designed for. When God was designing me, he was like, "Okay, let's make sure he gets cold easy. He likes to be barefoot." He just made me perfect for summer in California specifically.