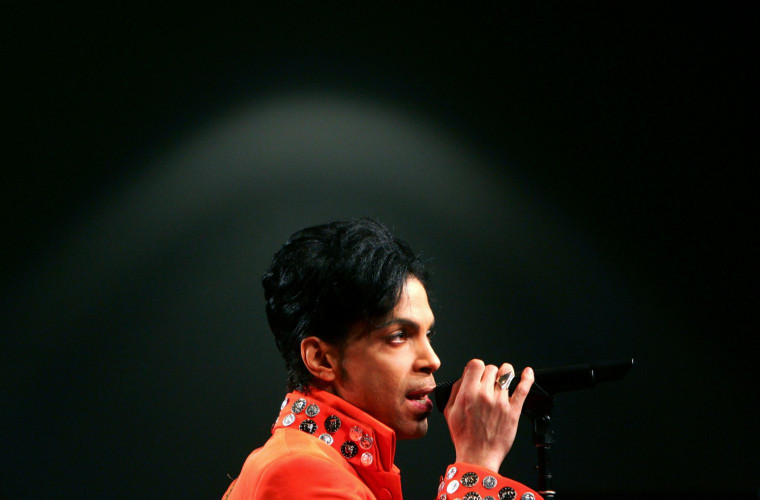 It's been nearly a year since Prince was found dead in the elevator of his Paisley Park estate on April 21, 2016. Toxicology results, released last June, confirmed that the icon had died from an accidental opioid overdose from fentanyl, but how he came into possession of the substance and concealed his apparent addiction from those around him is still unclear. A New York Times report, published Friday, examines these questions, as well as the still-looming query of who, if anyone at all, is responsible for Prince's death.
So far, no suspects who could have provided Prince with fentanyl have been arrested. The investigation, which has been led by Carver County Sheriff's Office as well as the Drug Enforcement Agency, has focused on doctors and pharmacies to see if the drug was illegally prescribed or administered. The investigation is still ongoing as recently as February, according to The New York Times, but it appears that Prince's fentanyl came from the black market.
Officials initially focused on two doctors close to Prince: Dr. Michael T. Schulenberg, who treated the musician before his death, and Dr. Howard Kornfeld, an opioid addiction specialist who was called in by Prince's friend.
Schulenberg provided a still undisclosed medication to Prince before his death and arrived at Paisley Park with test results on the day of his death. Kornfeld's son, Andrew, arrived at Paisley Park on the day of Prince's death a small dose of Suboxone, an anti-addiction agent used to treat overdose victims, which he was not legally allowed to administer. According to a lawyer for Kornfeld, his son was planning to give the drug to a local doctor to administer.
Both doctors have cooperated with officials and do not seem to be the focus of the ongoing investigation.
"Prince's death has raised the profile of the opioid crisis even further," Dr. Chris Johnson, chairman of the Minnesota Department of Human Services Opioid Prescribing Work Group, told The New York Times. In 2015, some 33,000 people died from opioid overdoses in the U.S. Minnesota officials said that fentanyl experienced a sudden surge on the black market around the time of Prince's death. The drug can be up to 50 times more potent than heroin and is often disguised as prescription pain pills because it's cheaper to produce.
Read the full New York Times report here.