OMB Peezy Is The New Voice Of Regional Rap
The deep South and Northern California have always been connected. This 20-year-old Alabama native's music is redefining that bond.
When OMB Peezy arrived in Sacramento at the age of 12, the first thing he noticed were the stern faces. "In Mobile, and in the South period, it's that hospitality," the Alabama-born rapper said over the phone in March. "In Sacramento, you can look at somebody, and not even be looking for that long, and they'll be like, 'What you starin' at?'" The culture of the California capital is as much influenced by the nearby Bay Area, with its unselfconscious exuberance and perpetual Napoleon complex, as it is by the stoic conservatism of the Central Valley in which it sits. Like the dynamic songs 20-year-old Peezy makes, the city is characterized by its geographical in-betweens.
Peezy was raised in Mobile, Alabama, a Gulf Coast port in the southwestern corner of the state. As a kid in the Orange Grove projects, Peezy would play a game with his brother and cousin: They would go into different corners of their grandma's house to write a rap, and then come back together to see whose verse went the hardest. "I always had the best one," Peezy said. His whole family, he explained, is involved in music in one way or another. "Whether they play the drums, sing, play the piano, guitar, everybody do something."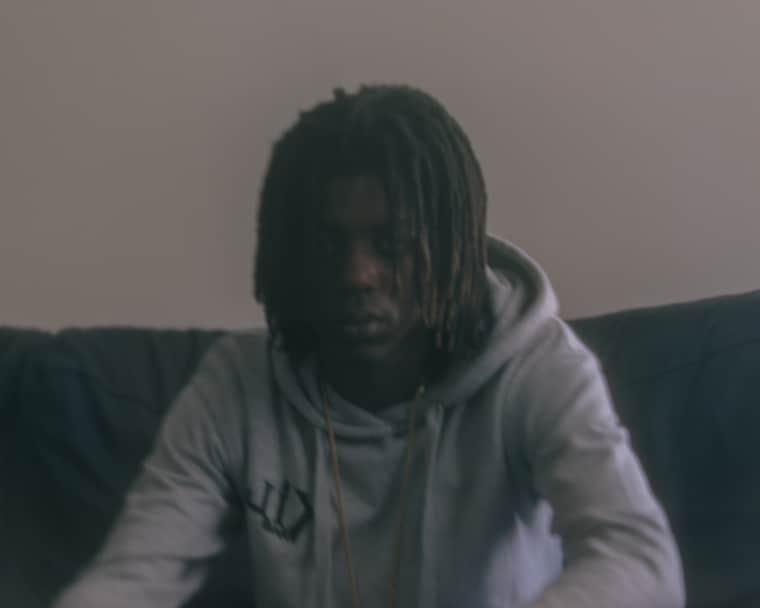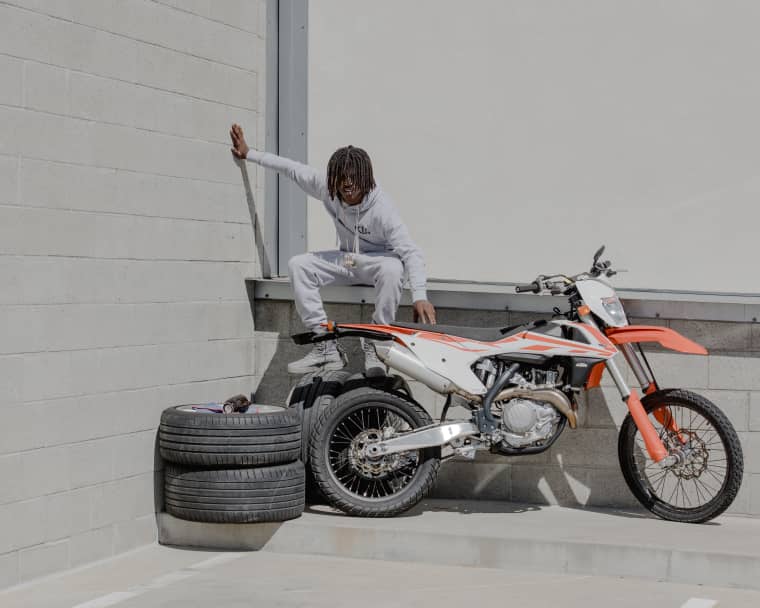 It was Peezy's mother who first made the move from Mobile to Sacramento on her own. Legal trouble forced her to return to Alabama soon after but, when the matter was resolved, she asked her sons if they wanted to join her for the return trip. Peezy was quick to agree. "When I heard California, I automatically thought L.A., palm trees, everybody friendly, money," he remembered, laughing at his preteen imagination. "We drove to California in a stolen U-Haul van — eight or nine thick in there, hot, with a box full of snacks, and a long couch in the back for three days, all the way there."

Peezy's breakout song "Lay Down" is a testament to his adaptability. Over three minutes, he pieces together a regional rap road map, with each connecting line drawn in permanent marker — from the Keith Sweat bass line, sampled prominently on Celly Cel's Bay Area classic "It's Goin Down Tonight," to the Juvenile-tinted melody Peezy effortlessly brings to every phrase. Despite the clear strain of influences, Peezy's sound is completely his own; when he raps about his lived-in experiences, as he does on the surging come-up anthem "When I Was Down," his voice pierces through the percussion and demands attention.
Peezy put out the "Lay Down" video last December, after returning from a trip to Mobile, where his father still lives. In the clip, he eyes the camera from underneath chin-length dreads. "Soon — I'm talking 'bout soon — as the video dropped, the whole Sacramento knew about it," he said. The song found its way to the ears of Vallejo rising star Nef the Pharaoh, who immediately asked his manager to bring Peezy to the studio. "I go up there and they already got a beat playing," he remembered. "We didn't even talk, Nef just handed me a blunt." The session led to live performances with Nef, and, eventually, an audience with Northern California's rap ambassador E-40, who signed the young rapper to his Sick Wid It label in February. Judging from Instagram, Peezy has been wearing his new chain, a gold bust of the label's logo, every day since.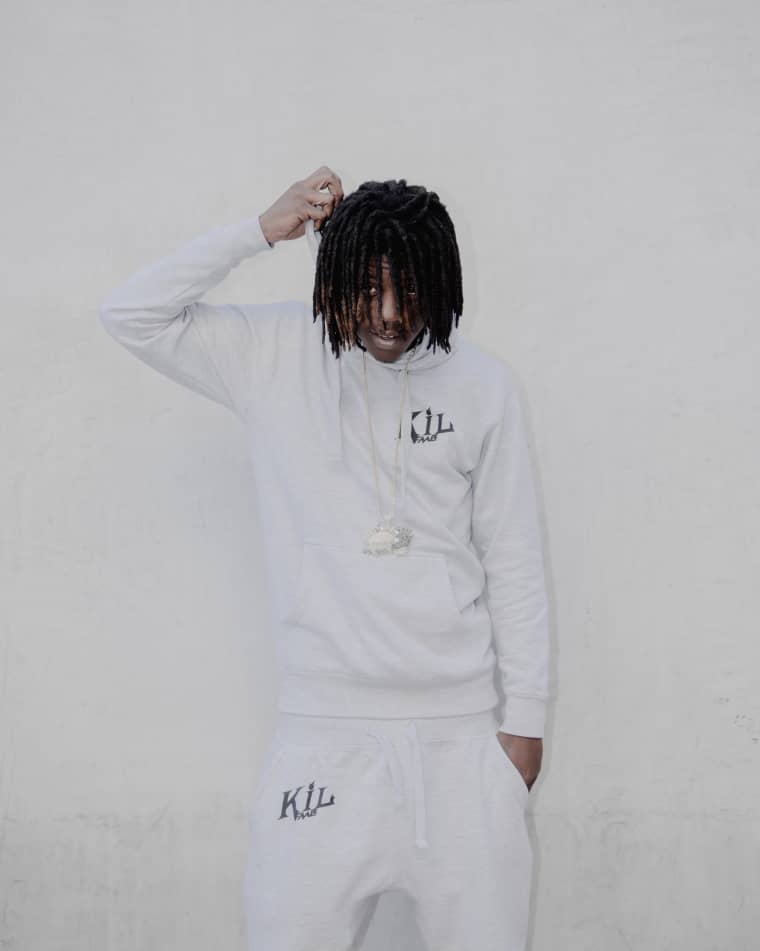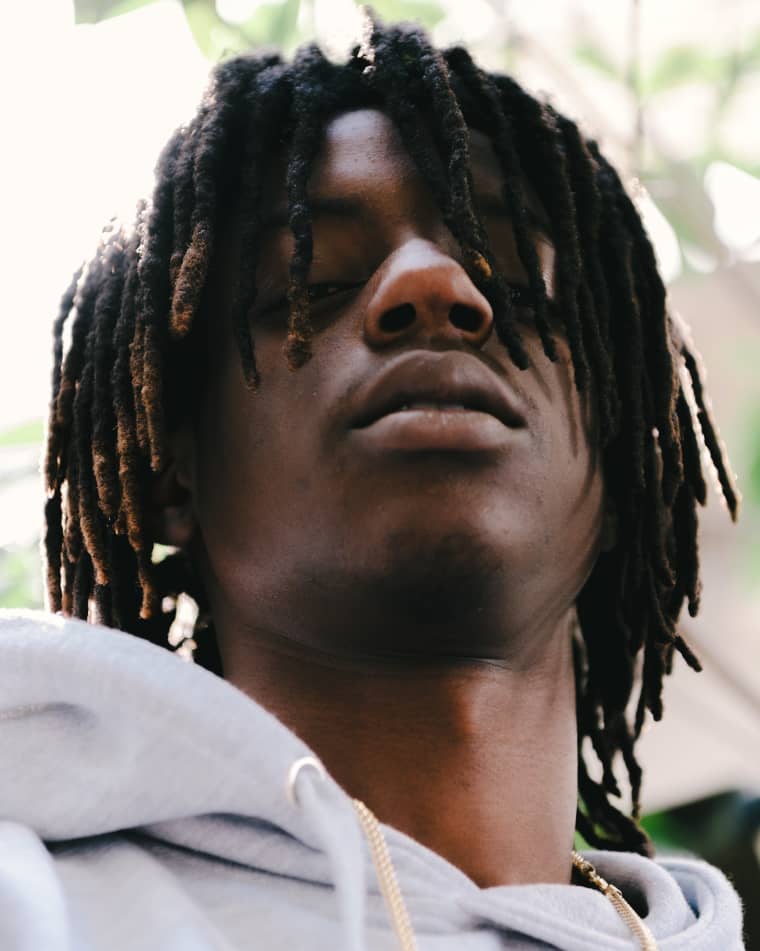 "I'm just mixing my world with they world and people seem to like it."
In a rap landscape that continues to blur and distort geographical boundaries, Peezy's combination of South and West, classic and contemporary, is a reminder that the history of the genre's regional scenes still matters, especially in locales that have been neglected by industry hubs. Peezy is undoubtedly a student of Cash Money and Trill Ent., labels that found national recognition with distinctly localized sounds, but his approach to the source material is more in step with his internet-driven peers: he picks apart elements of what came before, and repurposes what works to make something new.
The deep South and Northern California have long been connected by their shared history as the start and end points of the largest migration in American history. When it comes to rap, the regions have a slept-on bond that Peezy is consciously working to push forward. "A lot of down South rappers probably don't even know, or might be scared to say, but I feel like a lot of styles in the South branch from Northern California rap," he said. "I'm just mixing my world with they world and people seem to like it."
This mixture is apparent on his debut project, Loyalty Over Love, which he said was recorded during a prolific 15-hour studio session. But the songs also demonstrate a promising range, as evidenced by "Pressure," which begins as a rapid-fire showcase of his technical ability, but then the beat falls away, and he's left almost wailing: "Prayed to god it didn't rain, then I looked up and it got cloudy."
When we talked on the phone, I was in New Orleans, and Peezy had just touched down in New York City for the very first time. "I like being in fast places 'cause I think fast," he told me, a thick drawl rounding out every syllable. "I can't be in no slow place 'cause my anxiety start building up, like I'm supposed to be doing something." Before he hung up, Peezy thanked me for my time — some Southern hospitality from all the way across the country.
Watch OMB Peezy's "Loyalty Over Love" video.
From The Collection:
GEN F