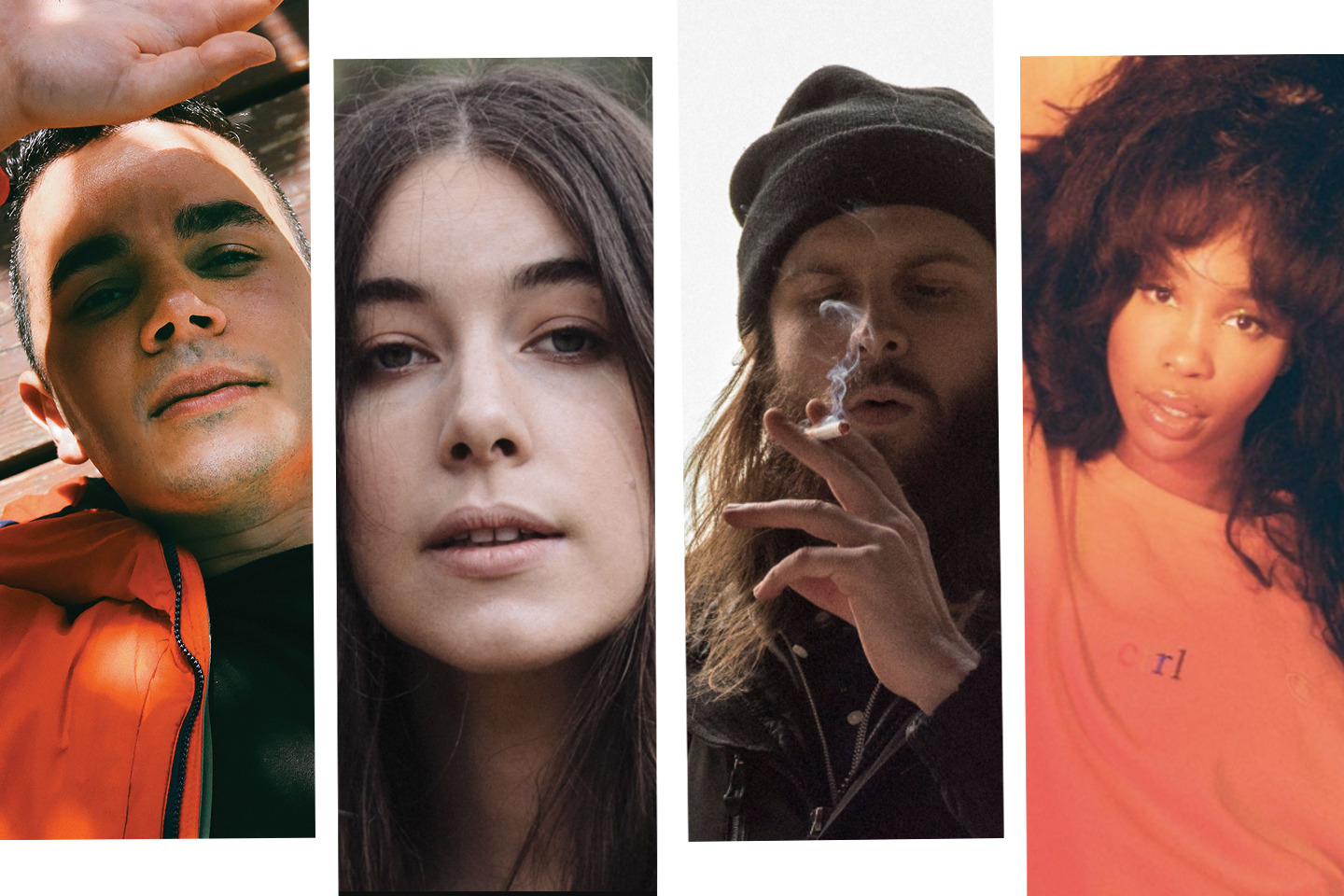 1. The legendary Sean Paul recruited Migos — who are on their way to to mythic status themselves — for "Body," a song that's made for beachy, boozy summer nights.
2. While we continue to wait for SZA's album, she continues to tease us with silky tracks like "Love Galore," a bop about infidelity that features Travis Scott.
3. With "Bougie Party," Chloe and Hallie infuse a gentle trap song with doo-wop. And it's incredible.
4. This live in-studio cut of HAIM's new song, "Right Now," is further proof that the L.A. cool girls are destined for big-time stardom. Just wait for those drums.
5. Rostam may have changed his hair, but his atmospheric pop still shimmers: "Gwan" is a violin-tinged breeze, and the video will warm your heart.
6. When Sevdaliza croons on the glitchy "Hubris," it sounds just like heartbreak feels: exquisitely painful.
7. Like a dirtier take on early Usher, SOB X RBE's "My Place," is the kind of song that convinces you that you might actually be able to find love in the club.
8. A deep dive into the experience of grief, Sorority Noise's "No Halo" just got a video that accurately, vividly depicts the rage and emptiness that accompanies tragedy.
9. Rex Orange County makes delicate pop-rock songs, and the best one off his debut album Apricot Princess is "Waiting Room," a rose-colored tribute to unrequited love.
10. Messy in the best way, Palm's "Walkie Talkie" sounds like getting lost in a cartoon version of rock radio airwaves.
11. "Sign 2," a moody yet insanely joyful dance track from Black Fly, will have you bouncing from moment one.
12. "Ooh, ooh/ Always killin' it," cries Alex Menne of Great Grandpa, sarcastically, on "Teen Challenge," sounding like the best of Weezer. Only cooler.