Suzi Analogue Pays Homage To Pulp Fiction's Mia Wallace On "Numba 1"
The bubbly single features reggae artist Jax, too.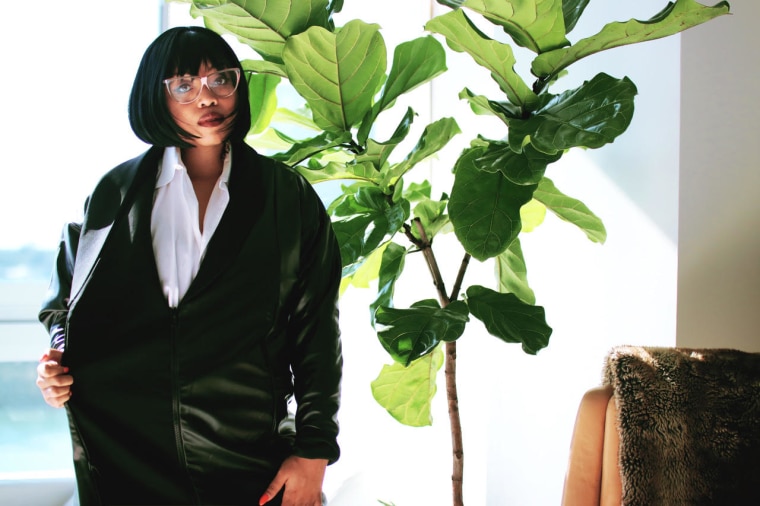 New York producer Suzi Analogue will release a new collection of songs this Friday titled ZONEZ V.3, the first taste of which is an ear-tickling track called "Numba 1." Featuring the earwormy calls of reggae artist Jax, it bubbles with just-beneath-the-surface joy. It also comes with a sweet video snippet featuring Suzi Analogue making some Pulp Fiction-inspired shapes.
"'Numba 1' is the first track off ZONEZ V.3, my audio mood board," Suzi Analogue told The FADER in an email. "When we were recording 'Numba 1' at Red Bull Studio, I heard Jax's voice just start to rip my beat and I asked him, 'How would you tell a woman to big up herself, that she is the highest of the high? I want to hear you say that,' and he rolled with it."
"The track overall is about feeling amazing and making confident moves," she continued. "In the visual, directed by Souldreamin, we wanted to re-create the epic scene from Pulp Fiction — one of my favorite movies — of Mia Wallace dancing and just feeling herself to the max. This song is our version of the turn-up instead of the Neil Diamond cover, haha. It's important that we as artists can re-imagine our favorite visuals and see ourselves within them."
Listen to "Numba 1" below, and scroll down to watch the video teaser.
Never Normal Records will release ZONEZ V.3 on May 5.