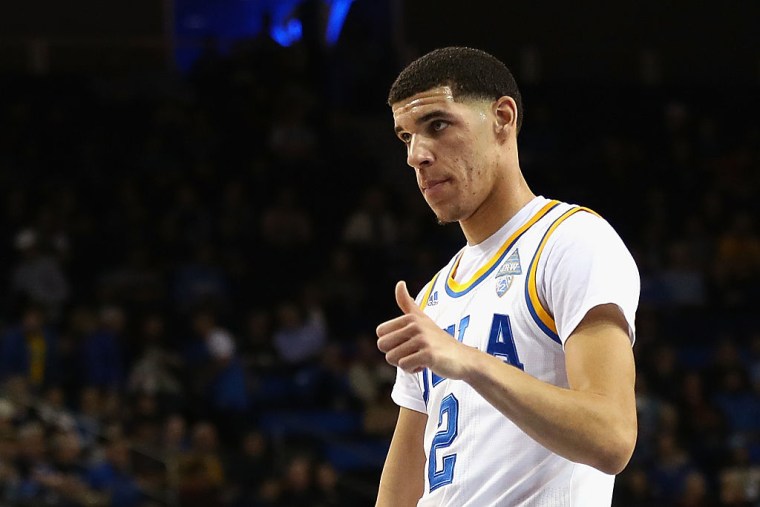 The internet has been full of chatter about Lonzo Ball's recently released signature sneaker, the ZO2 from Big Baller Brand, and its $495 price tag over the last week. But Lonzo clearly has other things on his mind, primarily showing off his rap skills.
On Sunday night, the NBA prospect took to Twitter to share a new remix of Drake's More Life track "Free Smoke," which he raps on under the ZO2 moniker. "Removed the fake yeah that's subtraction/ Divide my time jus to make it happen/ Now I'm spitting flame like I'm a fucking dragon/ In a couple months man I'll be in a mansion," he spits on the new song.
Lonzo has demonstrated his bars before. He previously shared a freestyle with his brothers and rapped in front of his father, LaVar, for Slam in 2016. Listen to Lonzo Ball's "Free Smoke" remix below.