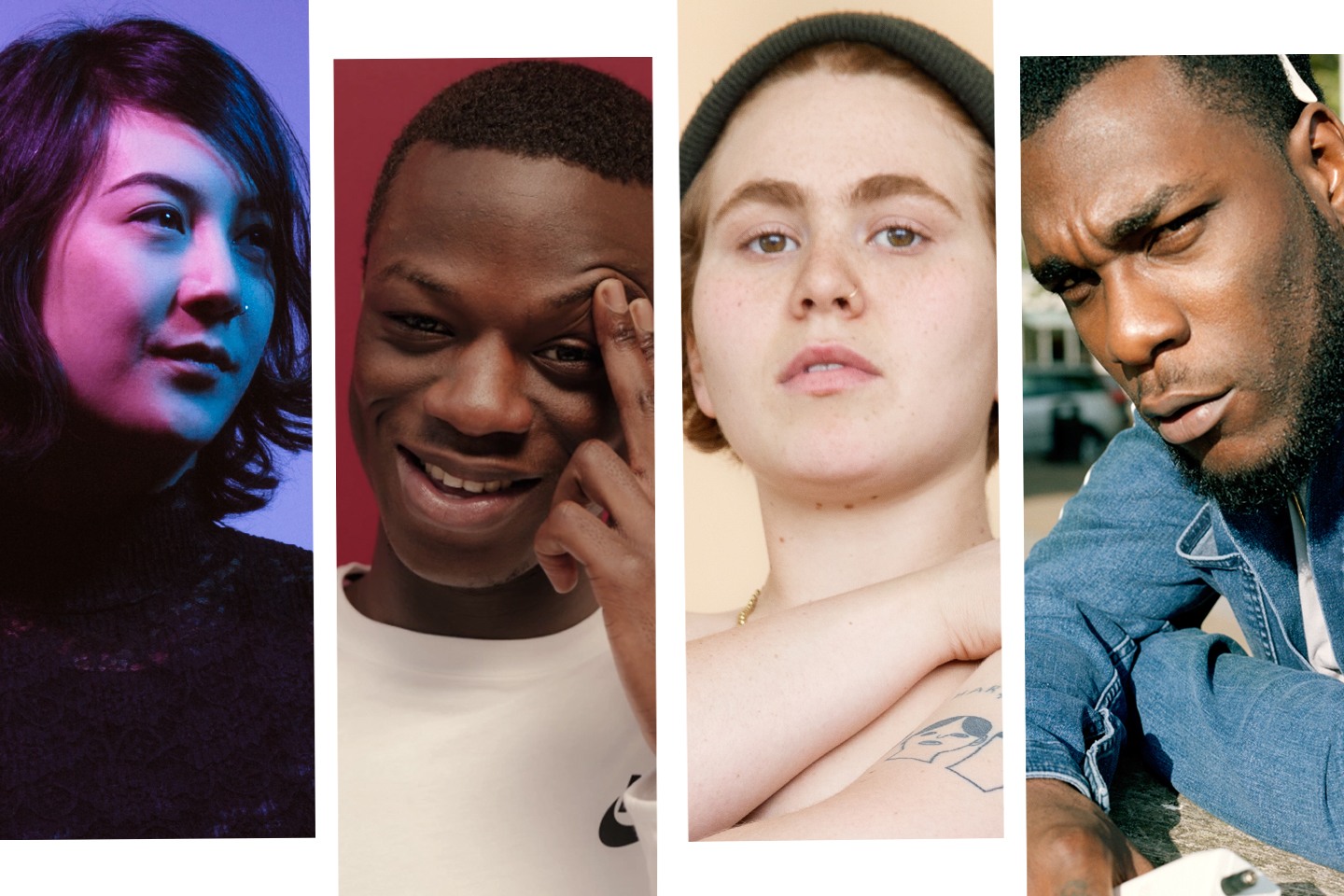 1. No one sounds like J Hus. The title track of his forthcoming album, Common Sense, is so seriously good we're bouncing in anticipation for the rest.
2. Love songs are timeless, as proven by HAIM's "Want You Back," which sounds like it could've been written by Stevie Nicks.
3. "Sportstar," (Sandy) Alex G's weird and woozy new one, is a triumph of smoking guitars and auto-tune wizardry. It feels faded, like a well-worn letterman jacket.
4. With a video that's a meditation on "insincere candidness," Girlpool continue their thoughtful, earnest indie rock streak with their new album's beautiful-sounding title track, "Powerplant."
5. Burna Boy's rhythms on "Rock Your Body" are aimed straight for the pelvis. It gives the Justin Timberlake song of the same name a steamy run for its money.
6. Illa J's "Sam Cook" is a masterful blend of rap and soul and funk. "Catch me creepin' when it's real late," goes the refrain.
7. "'Told You So' is such a visual song to me," said Zac from Paramore about their bright new breakup tune, which comes with a classy, red-hued music video to boot.
8. With a sweet melody and a friends-forever mentality, Creek Boyz turn up on "With My Team." It was released in March but is readymade for sunshine.
9. Japanese Breakfast's voice rises through digital haze on "Machinist," an invigorating dance-pop jam that signifies a new direction for the one-time pop-punk frontperson. That saxophone at the end makes it.
10. "I am not an island/ I'm a body of water," croons Bedouine, early Joan Baez-style, on the positively stunning "Solitary Daughter." It's a folk song about being happy hanging out with yourself — which is a great time to listen to it.
11. Bookended by glitches and pops, HoodRich Pablo Juan's solid "Trapstar Rockstar" is made for flexing.