I sang with Solange last Friday. It was only for 15 seconds, but we crooned loud into each other's faces about feeling frustrated and protective of our people. It was well into the third verse of "F.U.B.U." and I was one of few black women in the crowd during her performance at FORM Arcosanti, the annual music festival in Arizona. That night, in her deep red stagewear, Solange celebrated the exclusivity of our blackness as she twerked under the stars to a chorus of horns and instrumentation. It didn't matter that the show was overflowing with white fans, especially on a song that Solange declared was "one for us." Wrapped in the Arizona heat, she created a space so that black people could see each other and champion our beauty.
Solange's live shows aren't just superb because she crafts elaborate ideas that touch every inch of her production. For me, it's the intentional and life-affirming way in which Solange centers her blackness and not her person, despite being the main act. It's evident in the unified formations that Solange sees herself as a vessel, along with the members of her band. Often, when we go to see a black artist perform, we have to navigate the suffocating entitlement of white bodies that claim territory without spatial or cultural regard. But Solange's shows are wholly different. Community-oriented, her performances are an ode to the beauty of conjoining black art, accountability, and solidarity.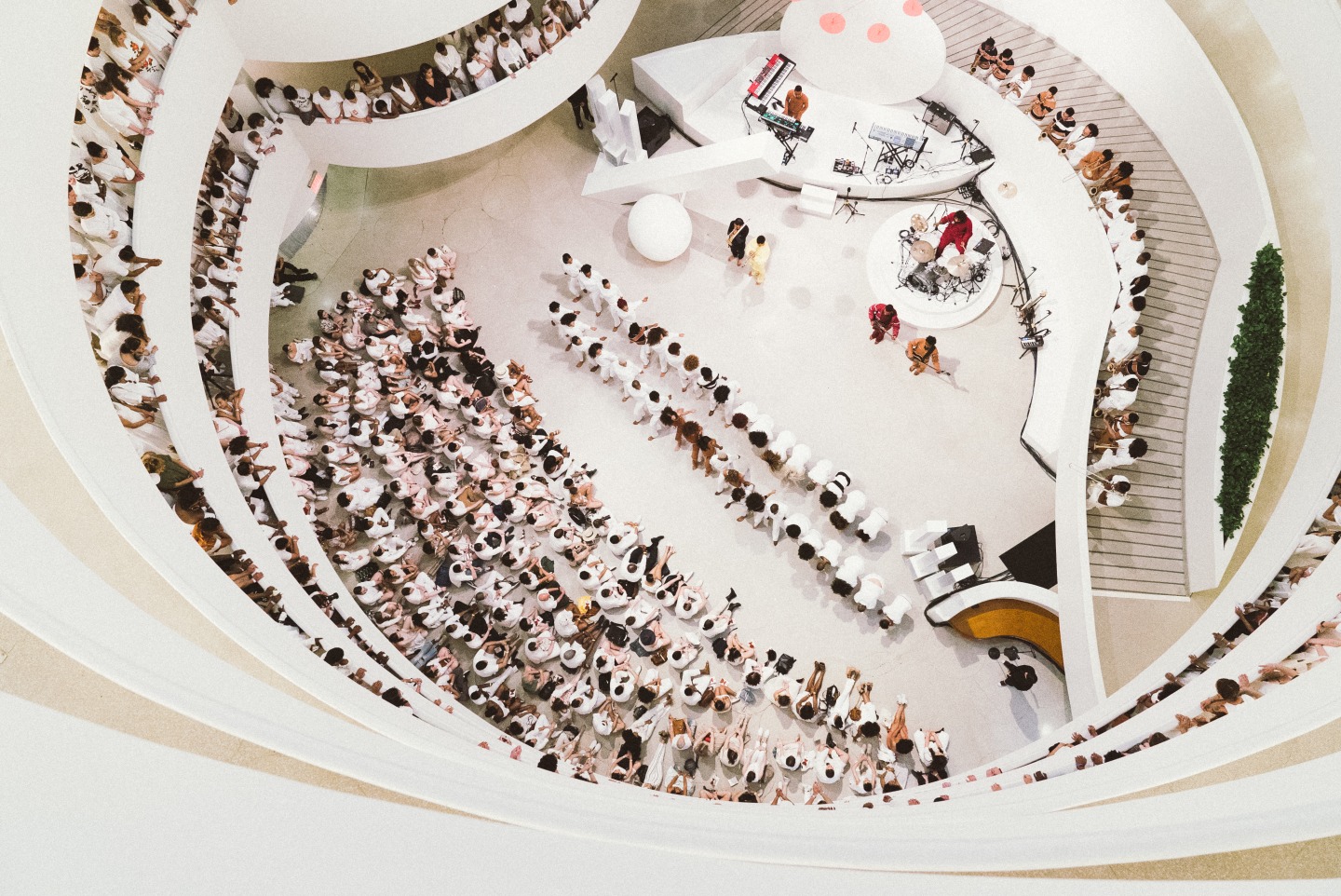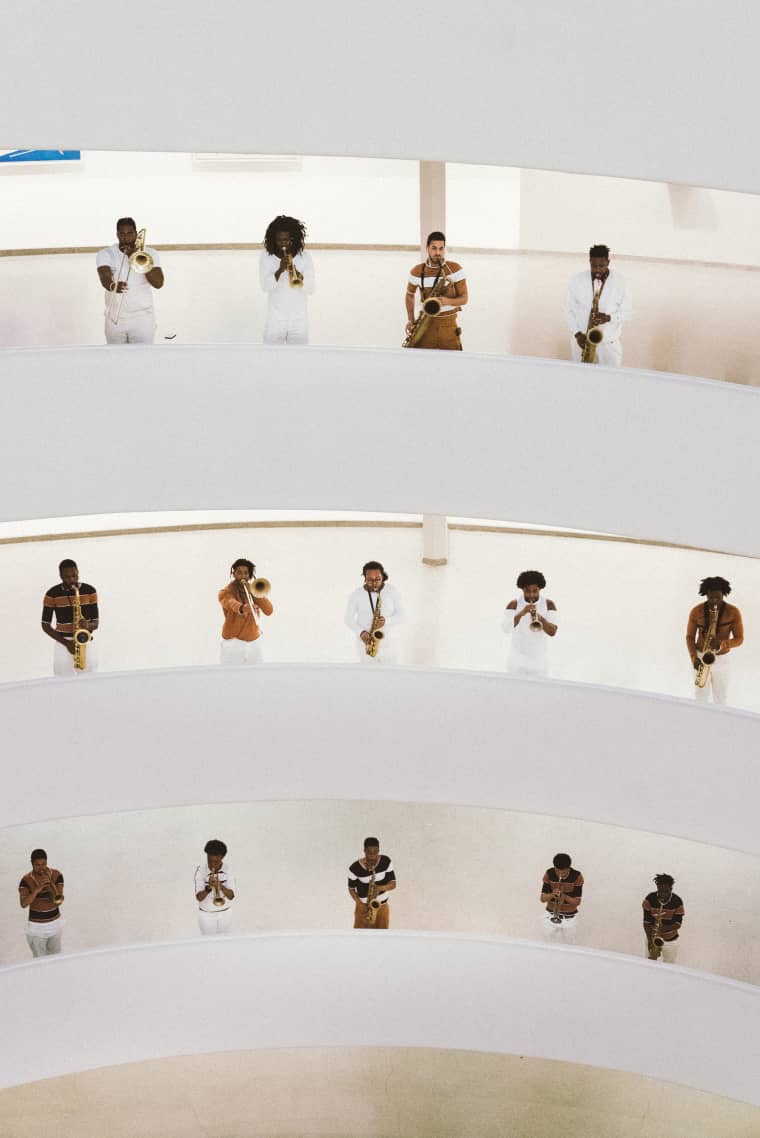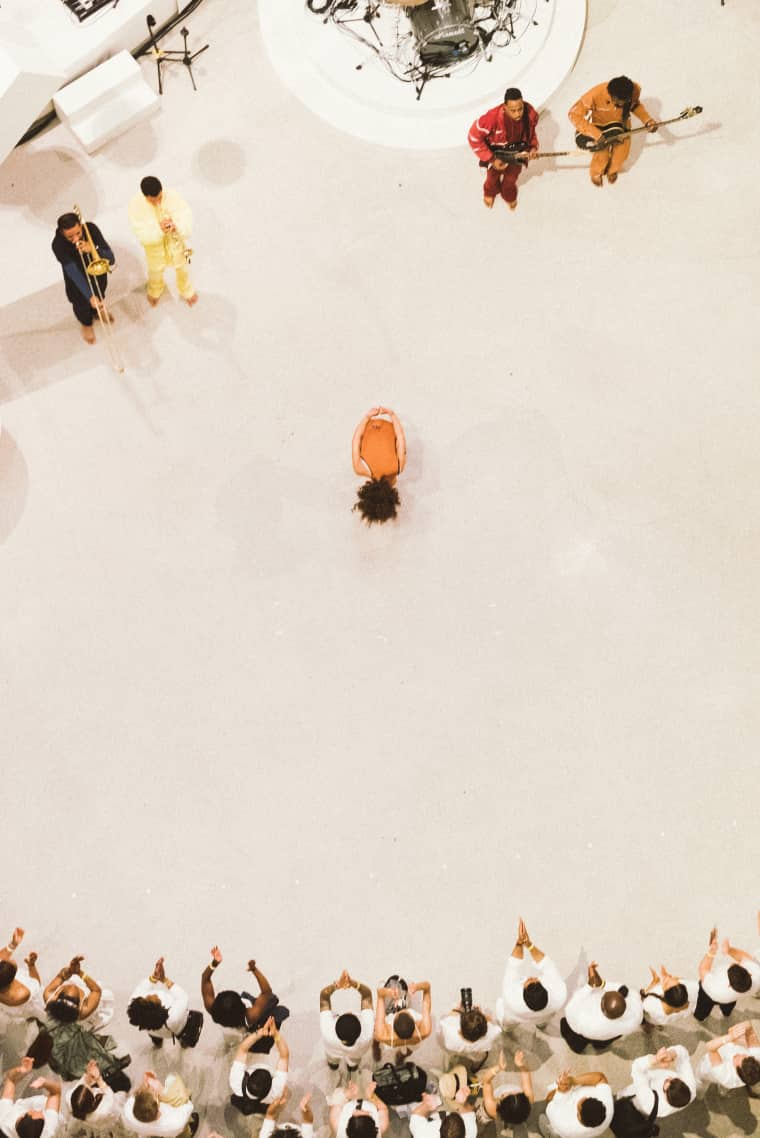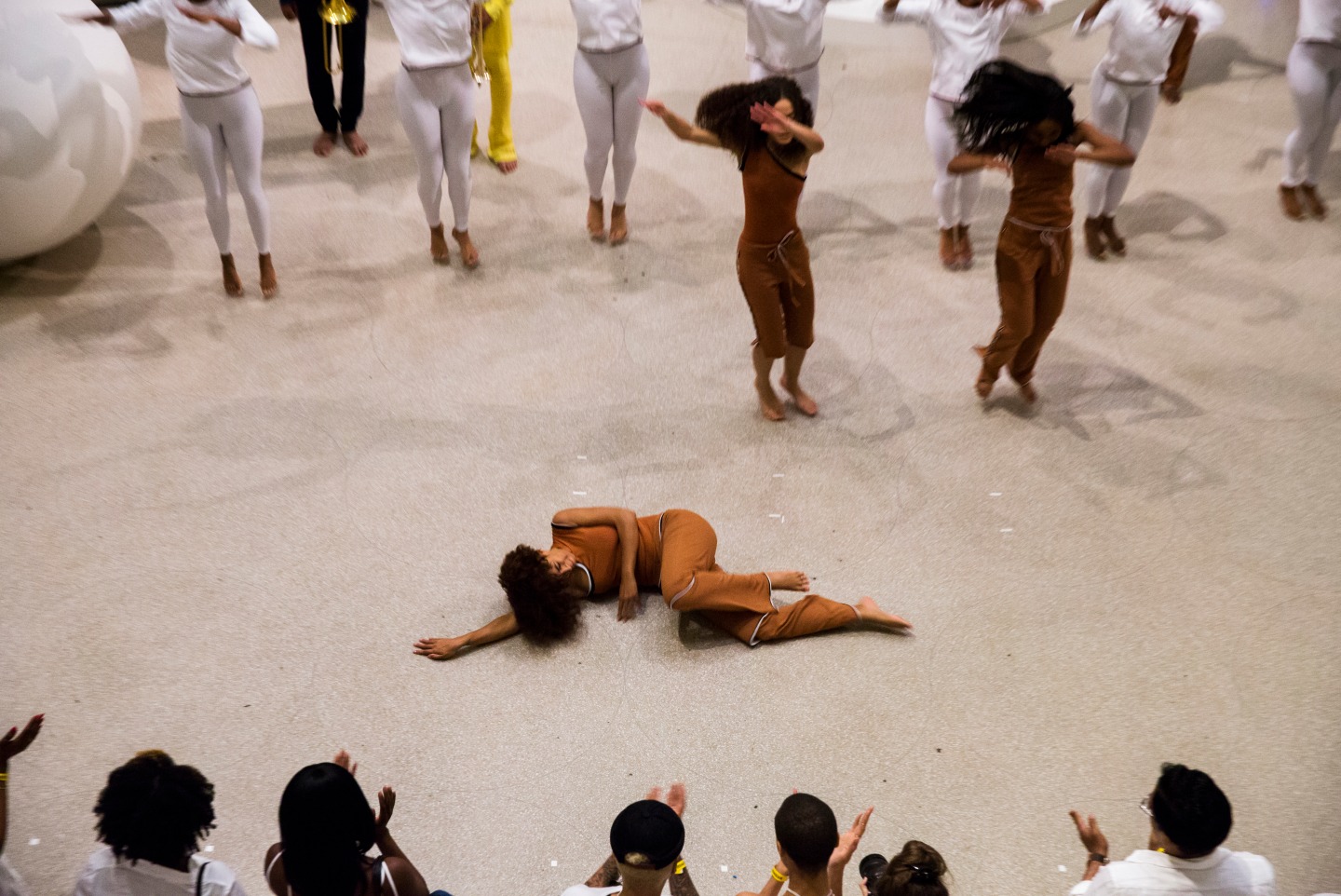 This mission was especially clear in her spellbinding Red Bull Music Academy performance at the Guggenheim Museum on Thursday. This time, over the course of an hour, Solange weaved together a much more majestic production. Synced black bodies led regal processions down the circular slopes of the Guggenheim's signature winding staircase. With everyone dressed in all white, it felt as if all the black folk were headed to the cookout, beaming from the spring sun. When Solange and her two vocalists, Isadora Mendez and Franchelle Lucas, stood and swiveled their necks and tapped their feet before the last song, "Don't Touch My Hair," a few black women around me smiled at their decorative portrayal of that extra spark that God created within us. For all its splendor, it may take me some time to fully process the spiritual rapture that rocked me during that mighty finale.
"We built this shit," Solange uttered at the close of the show. As horns blared, members of the band appeared from the top level. One by one, they angelically emerged as they traveled down to the stage floor, their curls and kinks adorning their path. I yelled out as they cut the corners. Solange let out her own exclamations as she threw herself on the floor in a joyful praise break. Suddenly, I remembered how I'd watch my grandmother cry in church. I used to wonder what got inside of her that could make her sit in the pew and holler out, over and over. I felt a far more distant questioning as white women around me offered puzzled looks as I fought back tears throughout the show. But the procession of disruptive and beautiful black bodies kept growing, and I couldn't and wouldn't stop shouting as they walked past. Solange's profound live offering felt like a manifestation of my grandmother's prayers. I was filled with the spirit of black folk.