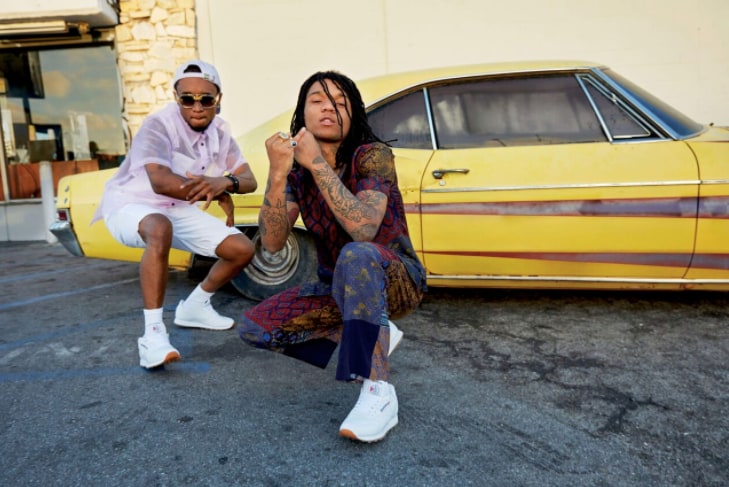 Rae Sremmurd has been announced by Reebok Classic as the new faces for the "Classic Leather" campaign, for the iconic Classic Leather sneaker.
"When we were starting out, we had all these wild house parties in Tupelo, Mississippi," said Swae Lee and Slim Jxmmi. "It was all about creating a community for different kinds of people to come together and just have fun. The Classic Leather is all about defying classification – anyone can wear it, wherever you're from, whatever your situation is."
As some of rap's fashion icons, the bold and trailblazing duo was a perfect fit for Reebok Classic's campaign.
"Swae and Jxmmi are the perfect partners for the Classic Leather. These guys are constantly pushing boundaries, which Reebok Classic is all about," said Todd Krinsky, General Manager of Reebok Classic. "Few artists so passionately embrace life and nonconformity like Rae Sremmurd and we're excited to bring them into the Reebok Classic family."
The campaign will include photography and cultural events, as well as the Classic Leather Truck, which will be outfitted to mirror the design of Reebok's Classic Leather Sneaker. Each event will be like a "block party." Saturday June 3rd, Swae Lee and Slim Jxmmi will accompany the Classic Leather Truck and will travel the streets before the Governor's Ball where they will perform at 3:45 p.m.
Check out the photos from the campaign below.