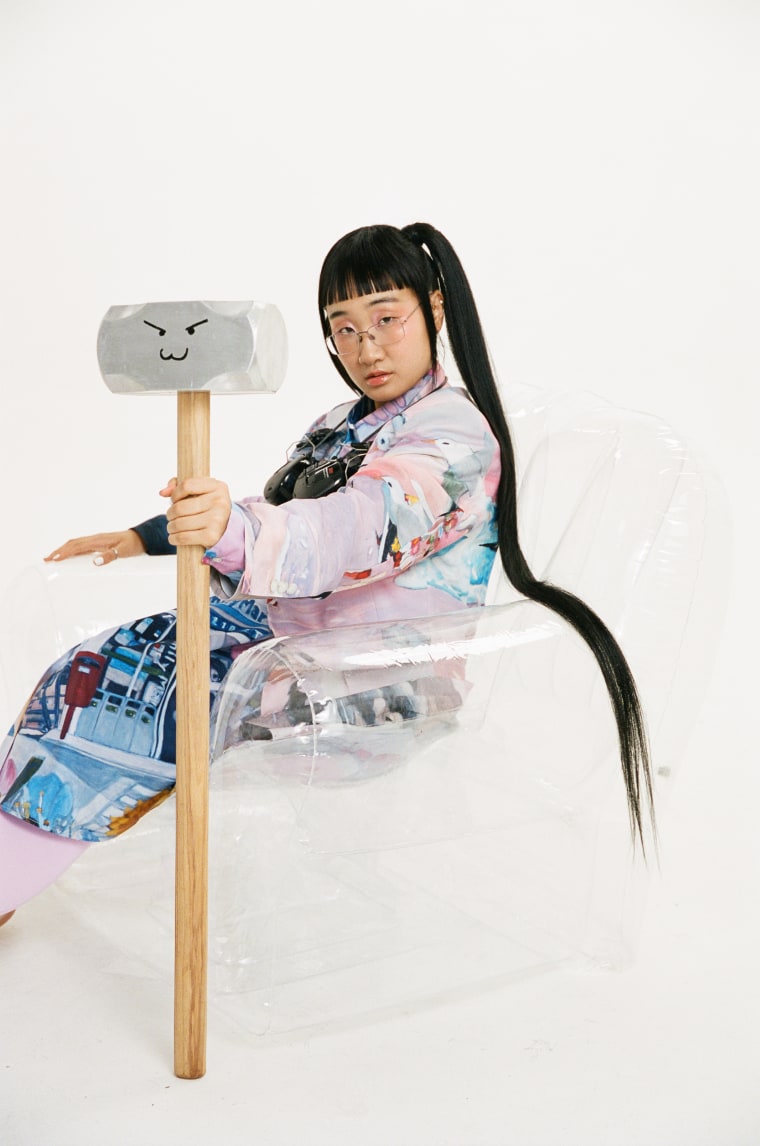 Trying to keep up with this week's new music? Every Friday, we collect new albums available on streaming services on one page. This week, check out Yaeji's With A Hammer, Thomas Bangalter's Mythologies, Wednesday's Rat Saw God, and more.
Yaeji, With A Hammer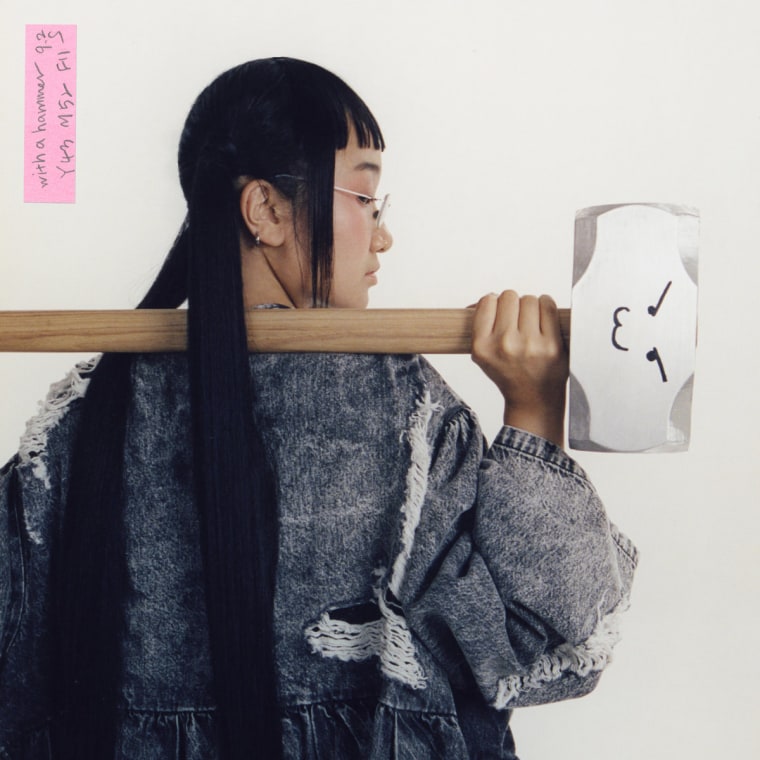 Nearly five years after her FADER cover, Yaeji shares her official debut album With A Hammer. Though most of the world met her as a vibrant DJ and producer, on Hammer Yaeji expands on her established sound and takes her love of electronic music to locales that are simultaneously strange, poppy, and utterly enchanting.
Stream: Spotify | Apple Music
Thomas Bangalter, Mythologies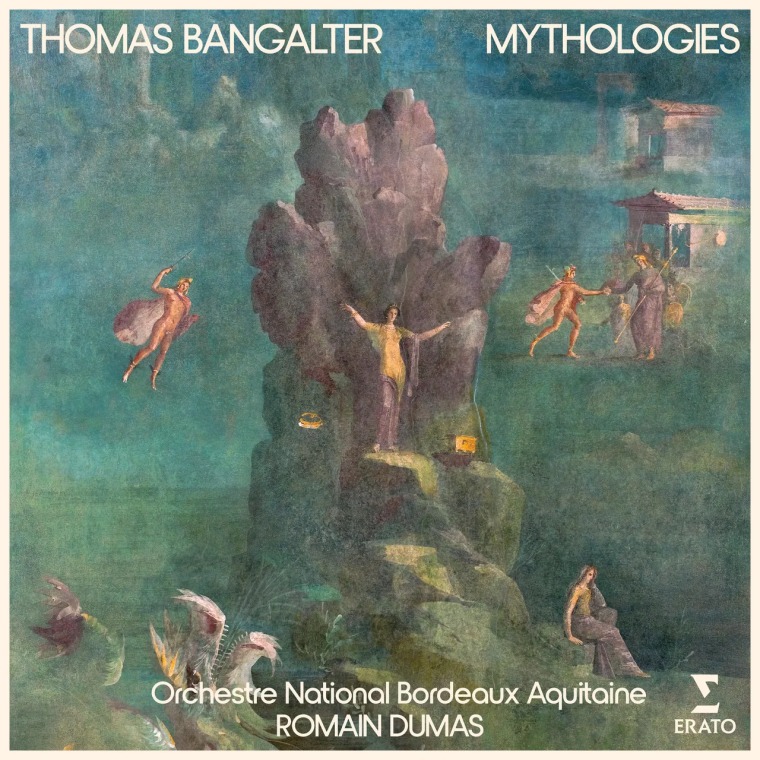 Mythologies is the first solo album from Thomas Bangalter since the breakup of his beloved French electro duo Daft Punk. His new project is an orchestral score for a ballet of the same name, performed by the Orchestre National Bordeaux Aquitaine, directed by Romain Dumas and choreographed by Angelin Preljocaj.
Stream: Spotify | Apple Music
Wednesday, Rat Saw God
Following their breakout 2021 sophomore album Twin Plagues (and the 2022 covers album Mowing the Leaves Instead of Piling 'em Up), the red-hot Ashville indie rock band share their third album and second as a full band. Hear them discuss the project with The FADER's David Renshaw on this week's episode of The FADER Interview.
Stream: Spotify | Apple Music
Niontay, Dontay's Inferno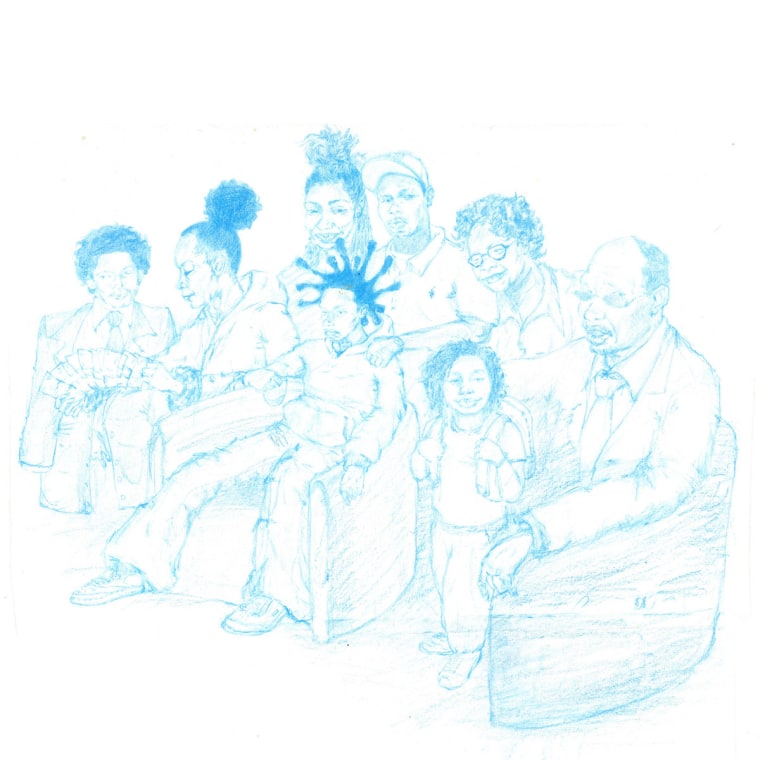 A rapper and producer signed to N.Y.C rapper MIKE's 10K, Niontay drops his excellently-titled new tape Dontay's Inferno today. Its third single "WHEREDEYAT???" was a Song You Need thanks to its hazy, inviting atmosphere and knotty lyricism; the album's tracklist also includes "Aint' Shit," a neon funk-bounce produced by GEN F subject 454.
Stream: Spotify | Apple Music
Rae Sremmurd, Sremm 4 Life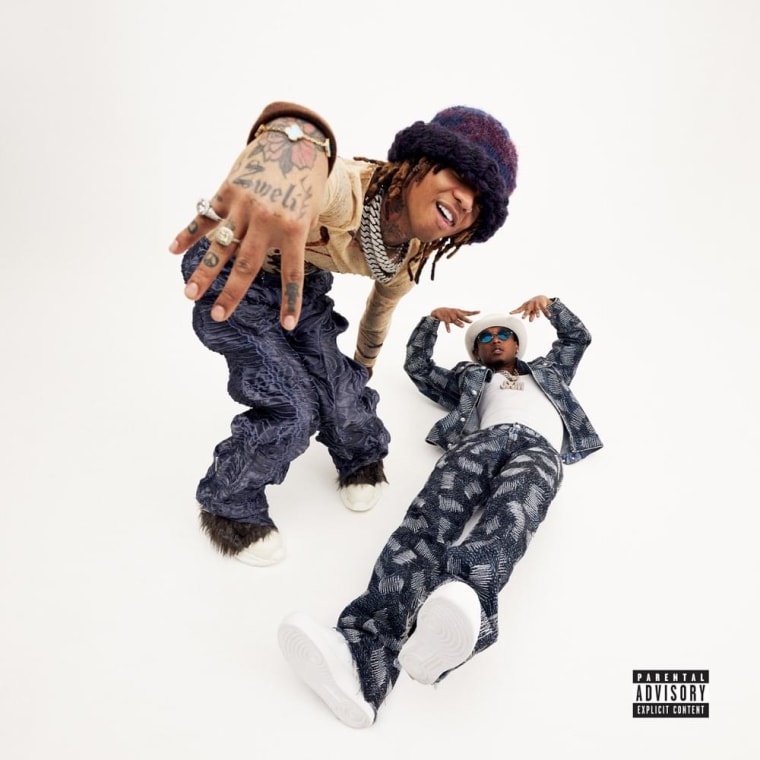 It's been a minute since the chart ubiquity of pop-rappers Swae Lee and Slim Jxmmi a.k.a. Rae Sremmurd, but the Tupelo brothers are back just in time for spring to reassert their party-starting credentials. Young Thug and Future feature across the refreshingly abbreviated (for a major rap release) 14 tracks.
Stream: Spotify | Apple Music
Tim Hecker, No Highs
Canadian ambient musician Tim Hecker's thirteenth full-length album is a welcome return for his austere-yet-emotional sound. The project was inspired by "negation," a press release says, "the sense of tumult without bombast, tethered ecstasies, an escape from escapism."
Stream: Spotify | Apple Music
Mozzy, Kollect Kall EP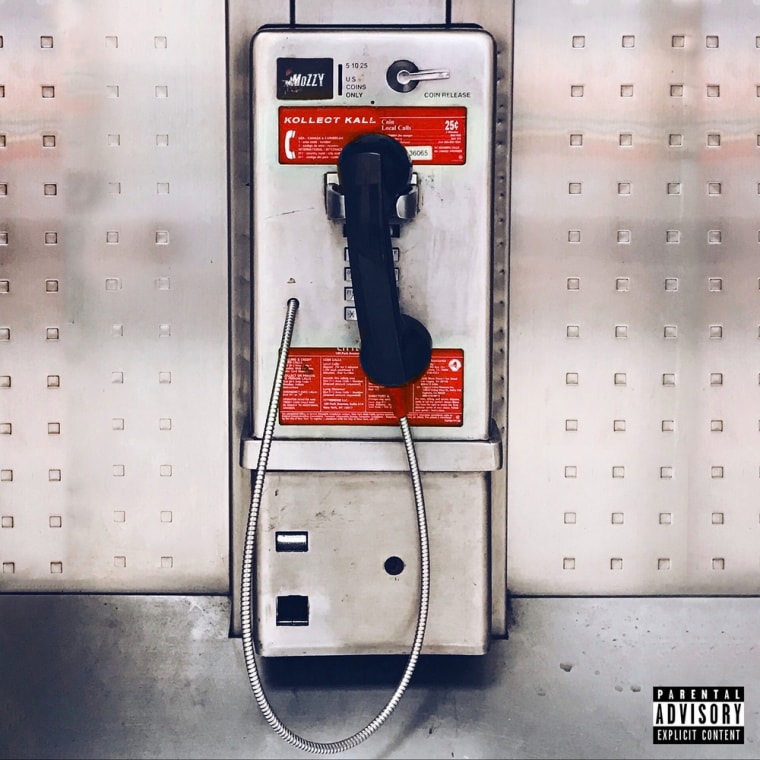 West coast lynchpin Mozzy was jailed last year on a federal weapons charge; before his release in May, he shares a new EP. We heard two singles prior to today's release: the grim "Free All The Lifers" that finds Mozzy targeting his opps with laser-sight precision, and the Baby Monet-featuring "Every Night," a densely descriptive track about a passing romantic entanglement.
Stream: Spotify | Apple Music
Jana Horn, The Window Is the Dream
A year after her excellent 2022 album Optimism, the indie-folk artist Jana Horn returns with a project that's pure, distilled Horn. "I wrote these songs in the thick of a writing program," she says in a press release. "I was reading all the time, sometimes five-hundred pages a week or more, there was no music on, for years maybe; my record player broke, the stereo in my car, my laptop was on its last speaker and then it started twitching. The feeling of those days was holding on, as though centripetal force alone was keeping everything going." The singles "After All This Time" and "Days Go By" preceded today's release
Stream: Spotify | Apple Music
Blondshell, Blondshell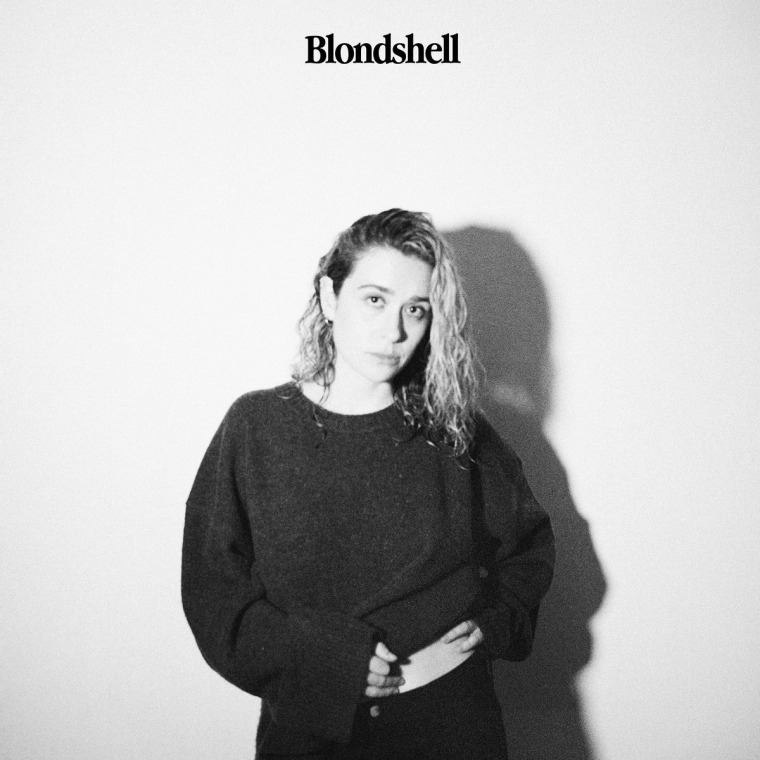 Sabrina Teitelbaum a.k.a Blondeshell builds on the promise of her grunge-tinged confessionals "Sepsis" (a Song You Need), "Kiss City," and "Joiner." In a press release, she writes: "My biggest hope is that people can see the album for what it is: there's no happy ending or 'message,' it's just a window into what it's like when you're trying to figure out who you are and what you want."
Stream: Spotify | Apple Music
Daughter, Stereo Mind Game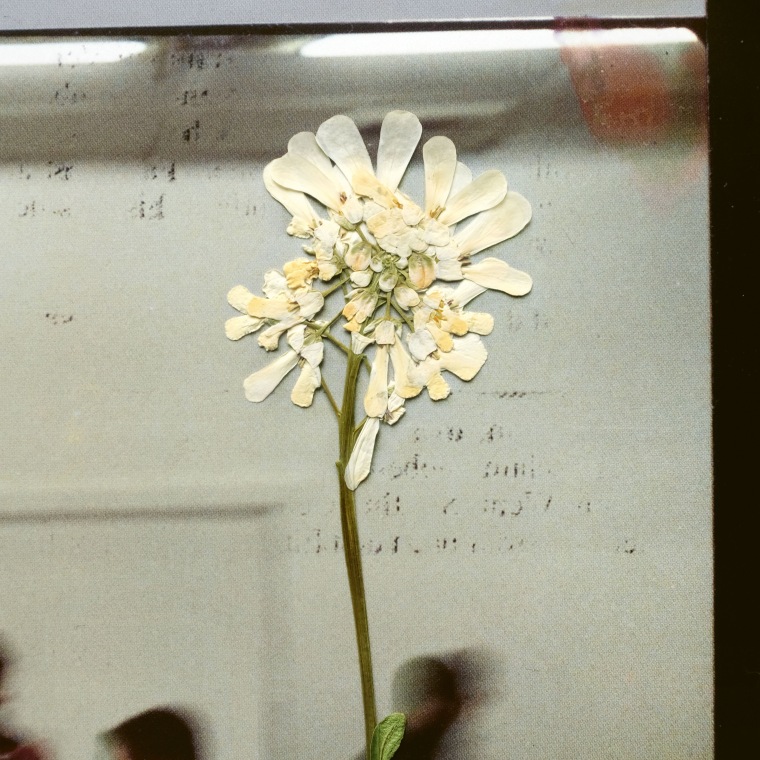 Stereo Mind Game arrives seven years after the last studio album from Daughter. In the interim, the indie rock band's frontwoman Elena Tonra shared two projects under the moniker Ex:Re. The new songs, inspired by the search for connection, drift rapturously on beds on electronic textures. The album was announced by the sublime "Be On Your Way."
Stream: Spotify | Apple Music
µ-Ziq, 1977
Electronic music pioneer and Planet Mu label head Mike Paradinas a.k.a. µ-Ziq embraces ambient tones and an overarching sense of bliss on his new album. 1977 is the 15th µ-Ziq studio album.
Stream: Spotify | Apple Music
Fire-Toolz, I am upset because I see something that is not there.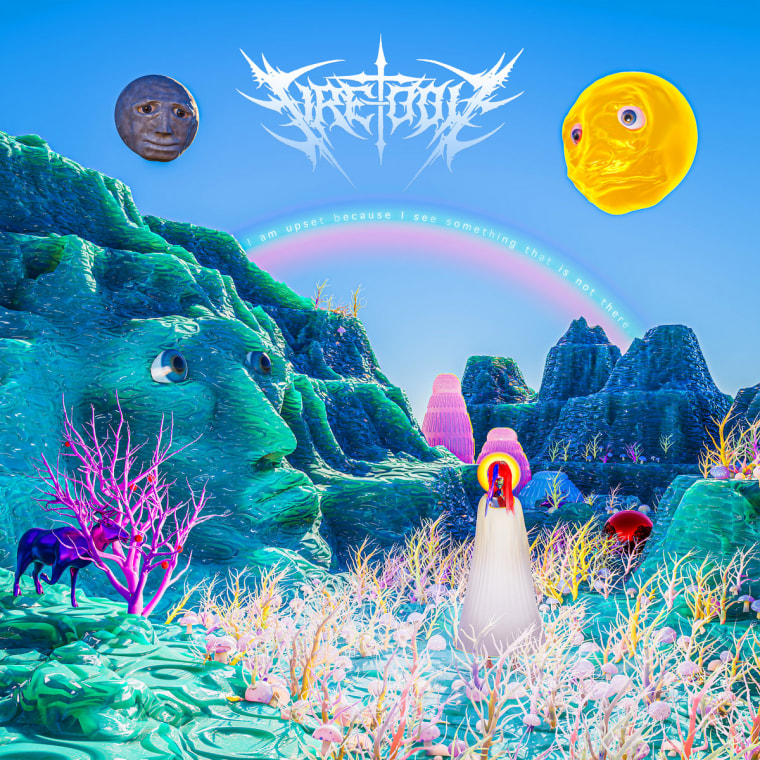 While Angel Marcloid's one-on-one sound has its touchstones — black metal, jazz melodies, '90s muzak synths — it's too restless to stay attached to them for too long. She merges more textures, from pop to noise and back again, on her fifth album as Fire-Toolz, dropping on Hausu Mountain today.
Stream: Spotify | Apple Music