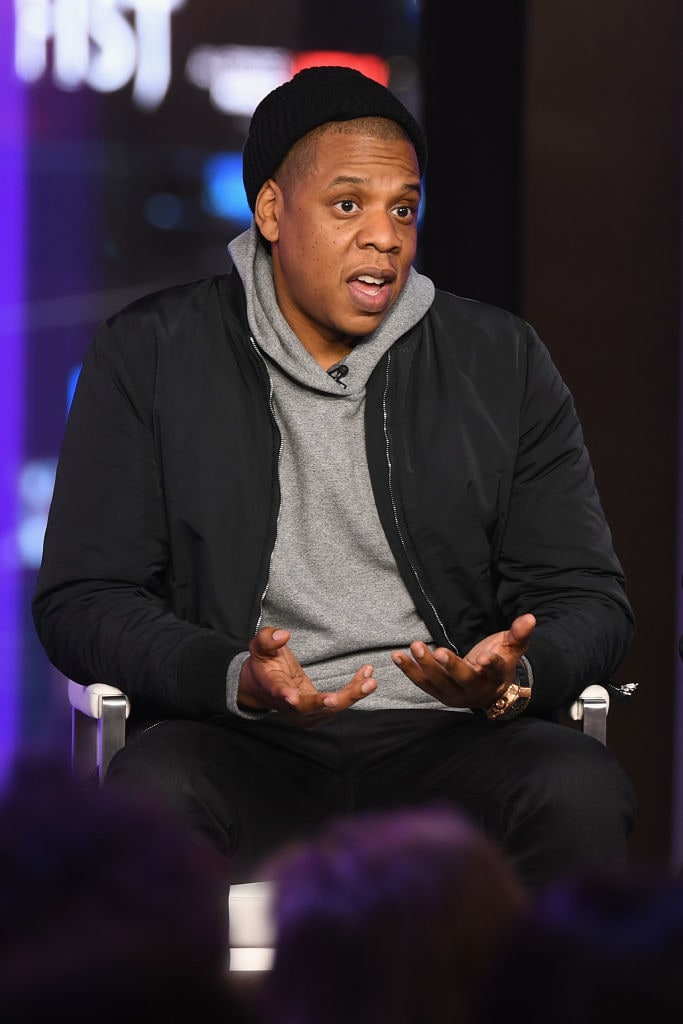 The title track of JAY-Z's 4:44 has been one of the major talking points since the album dropped at midnight on Thursday. The song, which acts as a public apology to Beyoncé for his past indiscretions, lays things out pretty clearly. However, in a further act of transparency, Jay has gone on record to explain the meaning of each song on his 13th studio album.
Speaking to iHeartRadio Hov explained how he woke in the middle of the night to write "4:44."
"I woke up, literally, at 4:44 in the morning, 4:44 A.M., to write this song," he said, "So it became the title of the album and everything. It's the title track because it's such a powerful song, and I just believe one of the best songs I've ever written."
Elsewhere in the conversation the rapper said "Moonlight" was inspired by the infamous Oscars incident, while "Family Feud" is a call to end the generation gap in hip-hop. There are also songs on the album about the need to lose all ego and a touching "verbal will" for daughter, Blue Ivy Carter.
JAY-Z Explains meaning behind each song on '4:44' https://t.co/jD9mLfmvyN pic.twitter.com/vidpzlKieG

— alex medina (@mrmedina) June 30, 2017