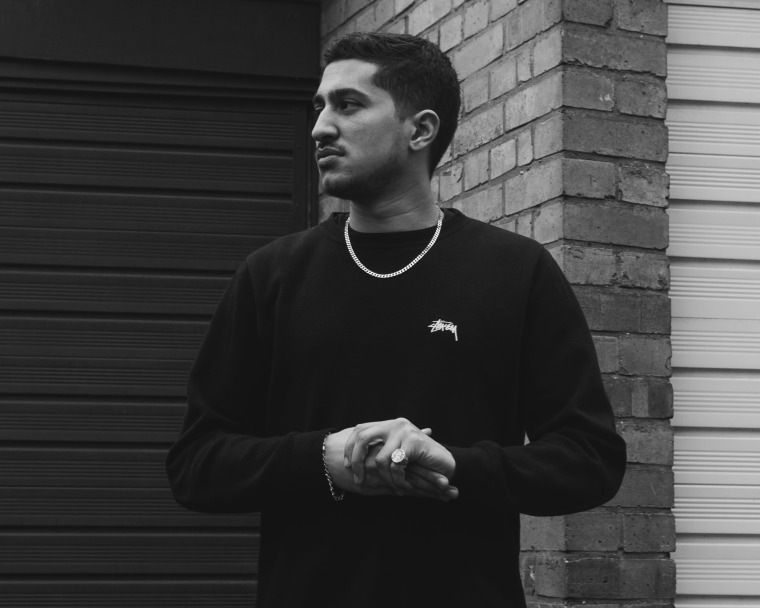 Slowly but surely London producer JD. Reid has been establishing himself as one of the more versatile producers in the city. His work with grime icon D Double E in 2016 marked Reid as a producer capable of delivering the hard-hitting beats grime thrives on. However, he has also shown his pop nous in collaboration with artists including Katy B and Mabel, who he worked with on low-key summer jam "Finders Keepers."
Reid's next project is Calibrate, a five-track EP due on Rinse on July 28. Again collaboration is key, with Novelist, Kojey Radical, and former Odd Future member Hodgy all appearing on the tracklist. Musically the EP represents a new step in Reid's sound, with the producer keen to move in more abstract directions and push his collaborators into new territories.
"Interior," which features rising U.K. MCs 808INK, Slowthai, and Oscar #Worldpeace, is typical of this drive to make things interesting. Premiering today on The FADER, all three artists ride the full-bodied beat and are able to breathe over the glacial backdrop.
"We had a good time making "Interior," the energy was high in the studio and that same energy really comes across on the tune," Reid told The FADER via email. "I wanted the song to feel like a grime set but just slowed down, that's why you've got Slowthai, Oscar, and 808 going back to back on it. The beat itself is quite busy but all of them found their own pockets in it and really barred out."
Check out "Interior" below. Calibrate is out on July 28.
Calibrate tracklist:
"Calibrate"
"Breathe" f. Kojey Radical
"Interior" f. 808INK, Slowthai, & Oscar #Worldpeace
"Chef" f. Hodgy
"Ready" f. Novelist