On August 18, Los Angeles via Bushwick singer Samantha Urbani will release her long-awaited debut solo EP, Policies Of Power. The project is made up of five sparkling '80s-
influenced anthems about the intricate dynamics of relationships. Today, The FADER is premiering "Hints & Implications," the EPs forceful opener. "No more invitations/ I got the hint that you don't want them," Urbani sings on the track's hook.
In an phone interview with The FADER from Los Angeles, Urbani explained that the song's bicoastal construction got an important assist from her close collaborator Test Icicles's Sam Mehran, who worked on the whole EP with her. "We just kind of let it develop in this really crazy relentless guitar song," she said. "In my old band, Friends, I had a no guitar rule, I didn't want any rhythm guitar because I thought it took up too much space. Now I'm so the opposite of that and I'm obsessed with shredding. I'm obsessed with metal like I was when I was a kid."
Listen to the song and check out the project's artwork below.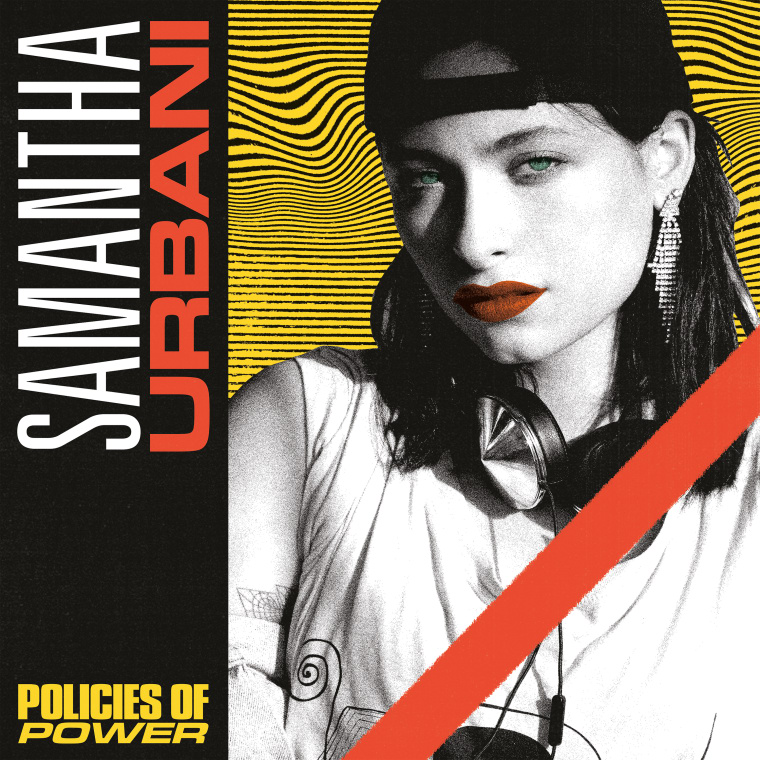 EP artwork by Brodie Kaman and Samantha Urbani, photographed by Anthony Batista