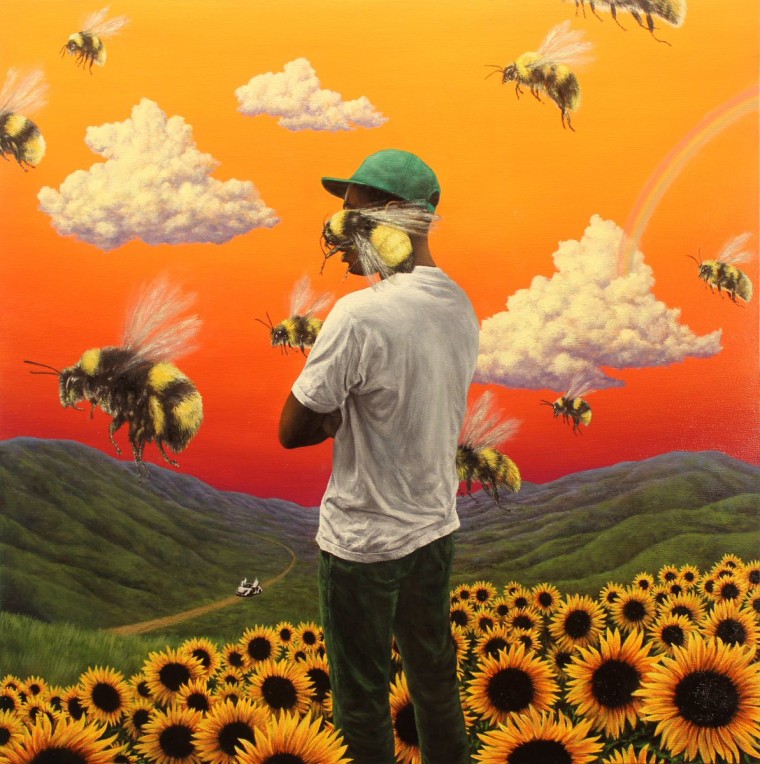 Tyler, The Creator has released "I Ain't Got Time!," a new single from his upcoming Flower Boy album.
The track, which premiered on Zane Lowe's Beats 1 show on Wednesday, finds Tyler at his most candid, as he raps, "Next line will have 'em like, "Whoa" / I've been kissing white boys since 2004." He also addresses his recent departure from Vans: "7 figure conversations with Converse finalized 'cause Vans fucked up."
"I remember being at Ye's during The Life of Pablo, and I think he went to take a nap," Tyler told Zane Lowe about the making of the song. "I was in the studio and there was this MPC there. I was just like, "Noah started recording me." I started smacking, started clapping, making weird noises, added a boom boom boom, and I was gonna add a hook. It was just that. I was like, "Damn, Kanye should take this song. He would sound so much cooler saying, 'I ain't got time' than me." He didn't like it."
Tyler said that his . "I wanted Nicki Minaj on that shit so fuckin' bad. I reached out to her so many times," He said. "She said she couldn't think of nothing. Like, how you hear that beat and can't think of nothing."
The new song follows recently released singles "Who Dat Boy," "911 / Mr. Lonely," and "Boredom." Flower Boy, Tyler's fourth studio album, is due out on July 21 and features A$AP Rocky, Frank Ocean, Steve Lacy, Rex Orange County, and more. Listen to "I Ain't Got Time!" below.