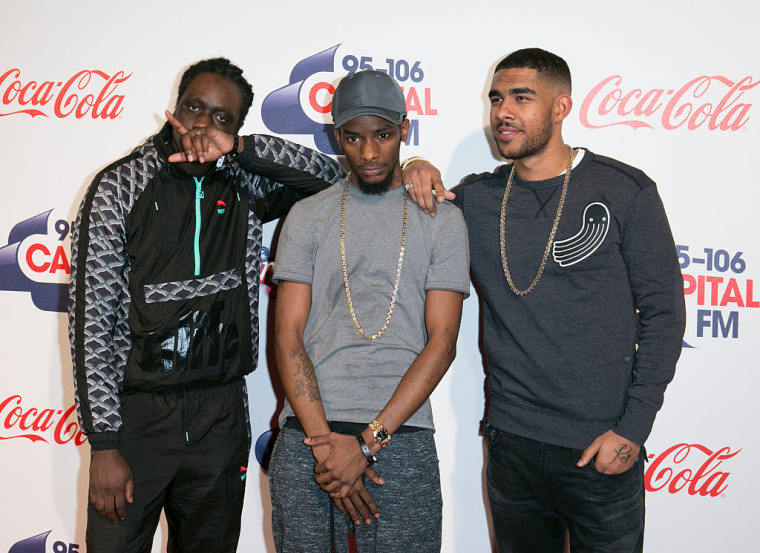 A member of the U.K. group WSTRN has been sentenced to four years in jail after being found guilty of a violent attack on a couple in London. Akelle Charles, pictured above in the center, was sentenced alongside his brother, Naeem Neil Phillip-Charles at Isleworth Crown Court on Thursday.
Police say five men wearing motorcycle helmets forced their way into a home in January 2016. BBC News reports that there were two people in the property, a man in his 40s and a woman in her 60s. They were threatened by the men and the woman was punched in the face, causing her to break a tooth.
It is the police's belief that the attack was linked to a street robbery earlier the same day, though the victims had no knowledge of any such incident and were judged to be entirely innocent. Charles and his brother were arrested on December 18 2016. Police are yet to identify the remaining three members of the group.
WSTRN released their WSTRN Season mixtape in 2016 and enjoyed British chart success in 2015 with their single "IN2." A rep for the group was not immediately available for comment.