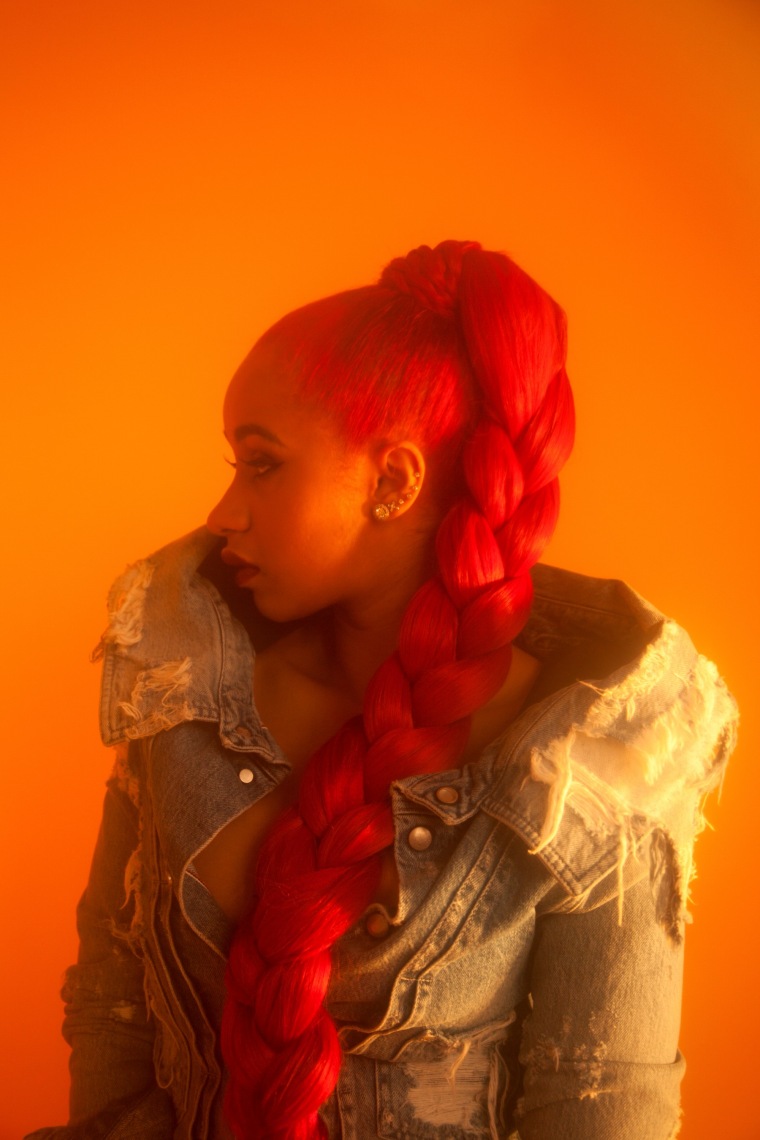 For many New Yorkers, Cardi B's "Bodak Yellow" is the song of the summer. The J. White Did It-produced track, originally released in June as Cardi's first single on Atlantic Records, can be heard coming out of earbuds, PA systems, and car stereos all over the city. But the Bronx native's breakout hit, her first release on Atlantic Records, is also finding success online and in major markets across the country.
According to data provided to The FADER by iHeartRadio, since its release as a single on June 16, close to 54 percent of Cardi B's radio spins have come from New York City, while Atlanta accounts for around 18 percent, and Chicago makes up 13 percent.
As the name suggests, "Bodak Yellow," borrows from Kodak Black's own 2014 breakout hit, "No Flockin," as Cardi mimics the Broward County rapper's flow for much of the song. Neighboring Miami has played nearly 10 percent of all of Cardi B's radio spins.
In July, a little more than a month after the release of "Bodak Yellow," Hot 97's Ebro Darden tweeted, "I think it's time ATLANTA radio started supporting some NY shit...We support up north." The tweet ignores decades of important context on both sides of the Mason-Dixon, and it also comes at a time when New York artists are having a larger impact on the charts than they have in in recent years. "Bodak Yellow," in particular, has shown steady growth on radio in other cities, including Atlanta.
While New York dominates the total plays for the song, iHeartRadio data for the week of July 25 through July 31 shows Atlanta with a significant jump with 27 percent of total plays, compared with New York's 37 percent. Chicago also increased to 18.5 percent of radio play.
The song is Cardi B's first charting single, and has been climbing up the Hot 100 since its debut at No. 85 on the July 22-dated chart. In its third week on the chart, "Bodak Yellow" cracked the Top 50, rising from No. 78 to No. 49, and, as of this writing, it sits at No. 28. On Apple Music's Top Songs, "Bodak Yellow" is at No. 2, and the song is at the top of SoundCloud's most-played songs chart with 1.5 million streams in the past week.

Cardi B Broadcast Radio Spins - 6/16 - Present:
New York: 53.80%
Atlanta: 17.93%
Chicago: 13.18%
Miami: 9.86%
Houston: 3.68%
LA: 1.54%
Cardi B Broadcast Radio Spins - July 25-31:
New York: 37.80%
Atlanta: 27.74%
Chicago: 18.6%
Miami: 8.54%
LA: 3.66%
Houston: 3.66%