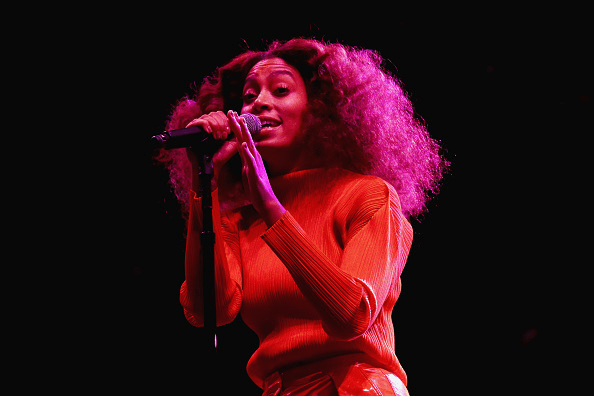 Solange deleted her Twitter account on Tuesday night. Before the singer left the social media platform, she tweeted a parting message about Takiyah Thompson, the woman who was arrested Tuesday in relation to toppling a Confederate monument in Durham, North Carolina the day before.
"deleting my twitter soon, but before I dip," Solange wrote, "when are we gonna pull up ? & what we got to do to get my new hero Takiyah Thompson free?"
Solange Knowles last tweet on twitter as of today pic.twitter.com/JJQznDGJ6j

— H.I.M. 💋 (@gayysian) August 16, 2017
Thompson, a 22-year-old North Carolina Central University student was charged with participation in a riot with property damage in excess of $1,500 and inciting others to riot where property damage exceeds $1,500, both of which are felonies. She was also charged with damage to real property and disorderly conduct by injury to a statue, which are misdemeanors.
Solange took to Instagram after she left Twitter to share her frustration. In a screenshot of her Notes app, the singer wrote, "been trying to practice self preservation during this time and not give racist ugly ass fuck bois who reek of citronella my energy."
"fuck white supremacist," she continued. "fuck nazis... fuck your stale ass bland ass monuments." Read the full message below.
A representative for Solange did not immediately respond to a request for comment.