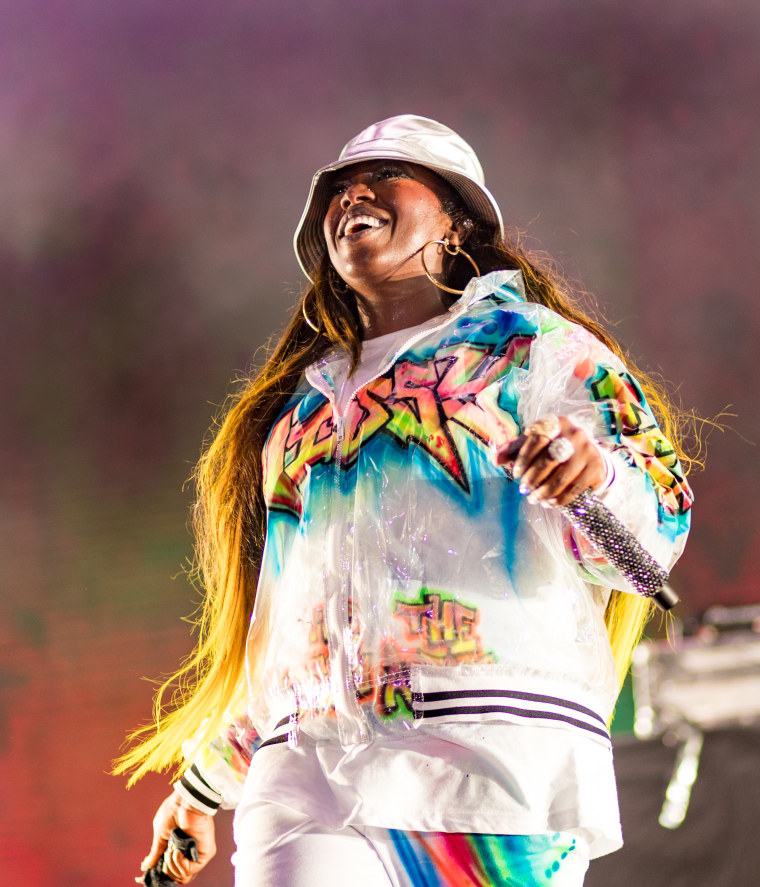 A resident of Portsmouth, Va. is the latest individual to take action against one of the city's controversial monuments. Nathan Coflin recently started a petition on Change.org calling on the city council to replace a Confederate monument in Olde Towne with "a true Porthsmouth native hero." Instead, he proposes that Missy Elliott be honored because of her status as an iconic local legend.
"Who better to encapsulate the culture and spirit of the city enshrined in a new monument than Grammy Award winning rapper, dancer, and record producer Missy 'Misdemeanor' Elliott," he writes. "Together we can put white supremacy down, flip it and reverse it."
A few days ago, residents of Portsmouth assembled in front of the Confederate monument located at Court and High streets for a "Remove The Stain" rally. The peaceful protest was organized by the Coalition for Black Americans. Proposals to move the monument began circulating back in 2015 after the Charleston Church shooting where Dylann Roof murdered nine people at Emanuel AME Church in South Carolina. According to a report from The Virginia Pilot, Mayor John L. Rowe told the crowd at the rally that he is working on moving the monument to Cedar Grove Cemetery.
So far, 1,514 people have signed Coflin's petition with a goal set at 2,500. "Missy is all of us," he concludes. "Missy is everything the Confederacy was not." Learn more about the petition here and revisit The FADER's piece on dismantling white supremacy.
Update 8/19/2017 8:00pm EST: 2,906 people have now signed the petition and the goal has been raised to 5,000.