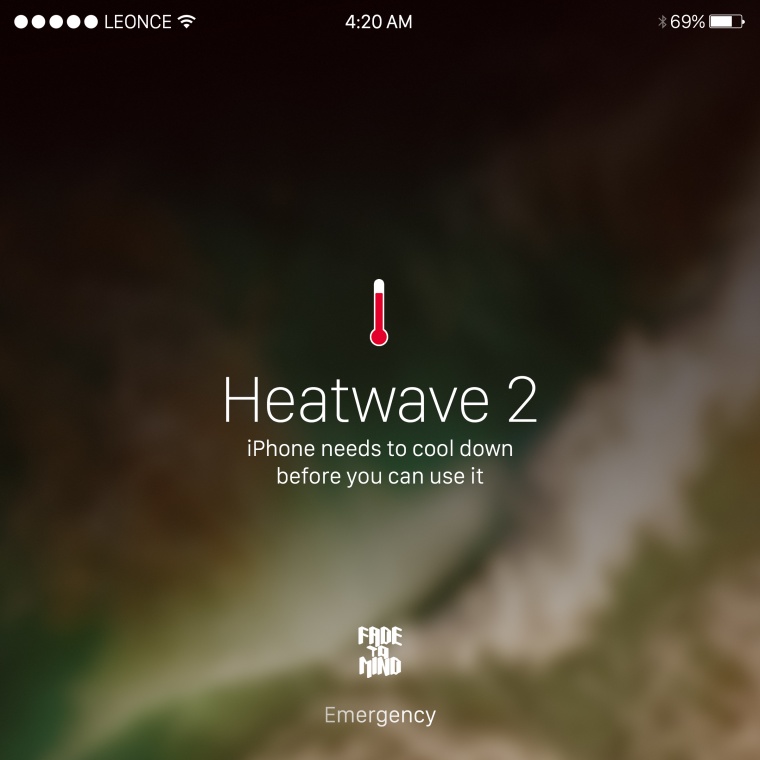 Last Summer, Atlanta-via-New Orleans DJ and producer Leonce delivered HEATWAVE, a collection of bounce remixes of songs from Beyoncé, Jeremih, and more. Now, the Fade To Mind artist has shared the follow-up tape, featuring animated remixes of SZA, Tekno, and Tinashe among others. The nine-song tape is the perfect soundtrack for keeping the summer alive, even as the weather starts to cool down.
"This mixtape is a collection of stuff I've edited over this year for my own use which of course I do a lot, but I got kinda burnt out on the idea of releasing them early this year for a bunch of reasons," Leonce explained to The FADER. "My friends that I send the edits to the most kept pushing me to do a second tape and giving me more ideas, and the first one has still been super popular, so when I got back from my first world tour this month I pushed myself to finish it up and get it ready to drop.
Doing releases like these is so hard because streaming services fucking scan everything and take everything down and they're killing the underground culture that keeps these tracks alive longer and played in clubs they would never be played in otherwise. Heatwave is my way of fighting the shit I don't like about the digital music industry in that aspect, but it's also something personal to me and a lot of other people, and hopefully continuing to release it will show the industry that this culture is important and real and alive."
Listen to Leonce's HEATWAVE 2 mixtape below.