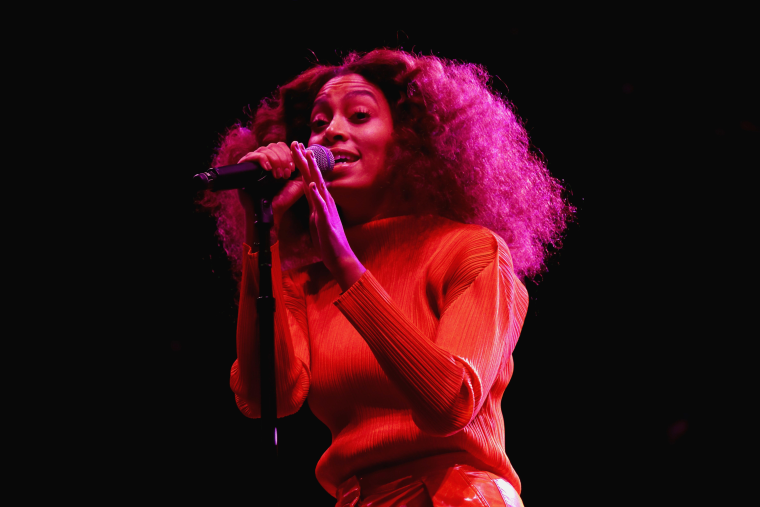 Solange is to exhibit a series of exclusive performance pieces and other visual accompaniments to her 2016 album A Seat At The Table at London's Tate Modern.
"Seventy States" opens today, August 25, with a one-off digital display projected on the walls of the Tanks Foyer. The piece is also available on the Tate's website.
Described as a "digital interactive dossier," the piece looks at black womanhood and identity and was commissioned in conjunction with the gallery's "Soul of a Nation: Art in the Age of Black Power." The gallery will showcase exclusive unreleased performance pieces and concepts from music videos "Cranes in the Sky," and "Don't Touch my Hair," as well "We Sleep In Our Clothes" an original performance and score created by Solange. Two untitled poems are also presented in the piece.
"Seventy States" was created in collaboration with Carlota Guerra and features an installation by Ricardo Basbaum and was directed by Alan Del Rio Ortiz.
"I wanted to create a specific scenography through movement and landscape to communicate my states of process through this record, I decided to do this through a visual language," Solange is quoted as saying.
Earlier this week Solange announced plans to stage her performance piece "Scales" at the Chinati Foundation in Texas. She will also perform three dates in Washington, New York, and Los Angeles this October with guests including Earl Sweatshirt and Flying Lotus.