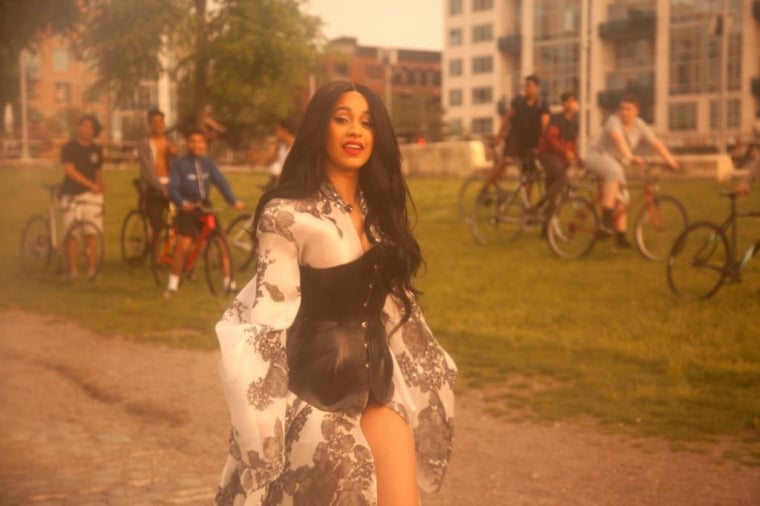 At the end of Cardi B's set at Budweiser Made In America, the Bronx rapper declared that she's ready to release her debut album. According to tweets from fans on site at the festival, the 23-year-old told the Philly crowd that she plans to drop the record sometime next month.
Even though it rained the entire time she performed, that didn't affect the high level of energy for Cardi B. At some point before or after her set, the rapper also took the time to meet with two of her biggest fans, Beyoncé and Tina Lawson.
This week, Cardi B's commercial hit "Bodak Yellow" became the No. 1 most streamed song in the country. The single is currently holding down the No. 3 spot on the Billboard Hot 100 chart. In a recent post on Instagram about her latest achievement, Cardi B teased that a new project was "coming soon." An official release date for the album has not been confirmed at this time.