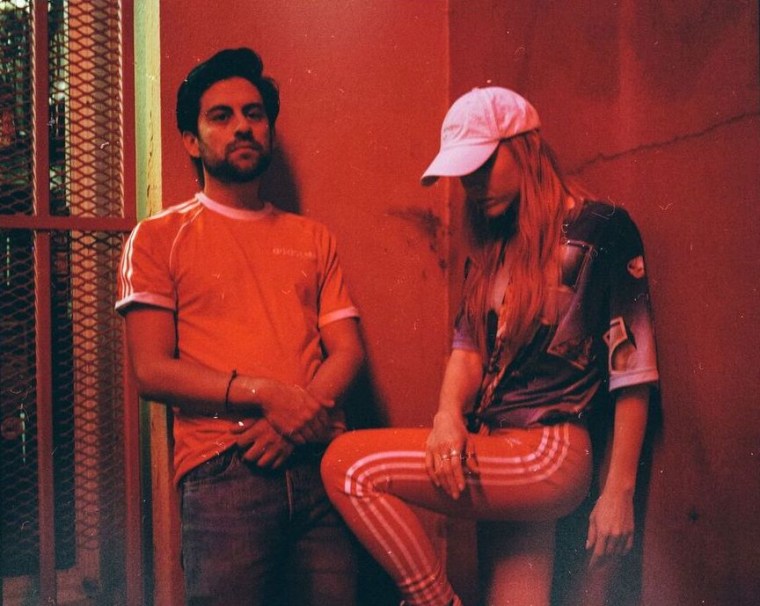 I will always listen to Now, Now's Threads. Released in 2012, it's a slightly synthy rock album with undeniable pop chops, an epic for emotional people in their early 20s on par with Tegan and Sara's The Con. They're not as pop-punk as Paramore, but Hayley Williams would be a fan.
Five years is a long time for a young band like Now, Now to pause from releasing music, but the duo of Minneapolis's KC Dalager and Brad Hale appear to be back in gear and on-point as ever. Last month they released "SGL," short for "shotgun lover," and today they're debuting "Yours."
"'Yours' was the song that really solidified our scope in terms of writing," Hale said. "When it happened I remember feeling this energy that we hadn't before, like, did we just write this?" This one is even more electronic than "SGL," honestly not that far from a Carly Rae Jepsen track.
I'm sorry I keep comparing them to bigger acts, I'm just trying to say that Now, Now will be as beloved.
Upcoming Tour Dates:
SEPTEMBER
23 - Urbana, IL @ PYGMALION Festival
OCTOBER
05 - Columbus, OH @ A&R Bar
06 - Cleveland, OH @ Grog Shop
07 - Pittsburgh, PA @ Cattivo
08 - Washington, DC @ All Things Go Fall Classic
11 - Carrboro, NC @ Cat's Cradle Back Room
12 - Nashville, TN @ Mercy Lounge