Here's how some people on Twitter are using their 280 characters
Long ass tweets.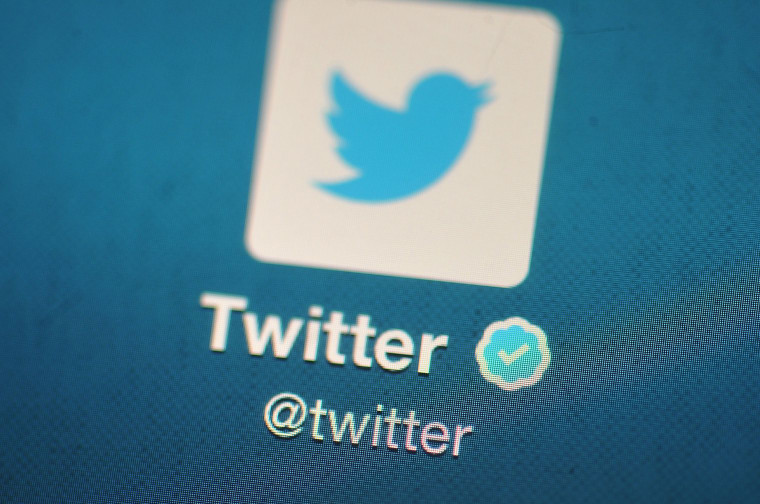 On Tuesday, Twitter announced the launch of a new feature for a select group of people. Instead of the normal 140 characters to craft tweets, the company is now providing this select group with 280 characters to say what's on their minds.
The change was announced in a post on Twitter's blog entitled "Giving you more characters to express yourself." Here's how some folks in that select group are using their extra characters to do just that.
Hi so I'm calling about the baby shoes? Are they still available? Great! I just had a baby and, you know, haha, baby needs a new pair of shoes! Anyway, so are they, like, NEVER worn? Or just, like, near mint? OK, great. Like, can I ask why—like, your baby didn't like them, or di

— J. Robert Lennon (@jrobertlennon) September 27, 2017
fuck trump fuck nationalism fuck nazis fuck the police fuck the prison industrial complex fuck capitalism fuck classism fuck ableism fuck racism fuck misogyny fuck misogynoir fuck antiblackness fuck colorism fuck anything anti-lgbtq fuck puritanical values fuck bigotry fuck h8rs

— jaboukie young-white (@jaboukie) September 27, 2017
Fun fact: Twitter does the enforcement of the 140 character limit client-side. You can make tweets longer than 140 characters, even if you are not one of the selected accounts, if you mod the client side scripts. I'm not actually supposed to be able to make tweets this long.

— That Sne△ky Pooka (@TheQuQu) September 27, 2017
Perhaps it's fate that today is the 4th of July
And you will once again be fighting for our freedom.
Not from tyranny, oppression, or persecution, but from annihilation.
We're fighting for our right to live, to exist.
And should we win the day
The 4th of July will no longer be kn

— Rembert Browne (@rembert) September 27, 2017
ALONZO
Tell me a story, Hoyt.

JAKE
My story?

ALONZO
Not your story. A story. You
can't keep your mouth shut long
enough to let me finish my paper.
So tell me a story.

JAKE
I don't think I know any stories.

[Alonzo waves the paper in Jake's face.]

ALONZO
This is a newspaper.

— Rembert Browne (@rembert) September 27, 2017
Apparently Twitter has given me the power to tweet 280 characters for a period of time, with that being said, I understand that this is a huge responsibility. Ironically the guy who only tweets 4-5 times a month is given this great honor, but these expensive, these is red bottoms

— Josh Call (@_JoshCall) September 27, 2017
I don't know what to use these 280 characters for, so I just thought I would write an unnecessarily long tweet with useless extra words about how much I hate this change and how I plan to use it about as much as I use mustard, which is to say hardly ever at all. Mustard is gross.

— Tony Webster (@webster) September 27, 2017
Excuse me, how come the character counter is gone. And excuse me, how come my tweets are so long now. EXCUSE ME, WHAT IS HAPPENING?! I AM SCARED AND DON'T UNDERSTAND. SOMEONE HELP ME. HELP! HELP! OMG. WHAT IS HAPPENING?! SCREAMINGGGGGGGGGGGGGGG. OH MYT GOD. HELP. HELP. OH NO HELP

— Brandon (@brandonlgtaylor) September 27, 2017
man it's a hot one like seven inches from the midday sun well i hear you whisper and the words melt everyone but you stay so cool my muñequita my spanish harlem mona lisa you're my reason for reason the step in my groove and if you said this life ain't good enough i'd give my wor

— Heather Schmelzlen (@anchorlines) September 27, 2017
uh-HNNNgnnngnnnnnnggghnnnn...my widdle toesies...!............ uwah!!!!!!!!
hhhhhnggmmmmmgmmmggggg..hhhhhhnhhhjhnhhjnhnggggggggggg....my WIDDLE toesies!!!! oooooohhhhhhhh hmmmmmmmnnnnmn....aah!!!!!!!.. .......ohh!!!!..... ohhh!!!..my widdle toesies....oh..oh..!..OOOOOHHHHHHH....!

— Stu Gnuts (@blammus) September 27, 2017
Speaking as one of the small group of people who've been selected to test the 280 character limit, please please please please please please please please please please please please please please please please please please please please change it back you dreadful people.

— Mike Bird (@Birdyword) September 27, 2017
Every sincere person I know carries some form of "Twitter is bad" angst, and now they've given us the tools to break it down brick-by-brick, allowing us to return to a better state. Hilariously, it'll also make their website unusable. It's an act of kindness! In short, this rules

— Jeremy Gordon (@jeremypgordon) September 27, 2017