Ozuna is on the brink of global superstardom
The Dominican-Puerto Rican hitmaker is one of the most exciting players in reggaeton's poppy revival.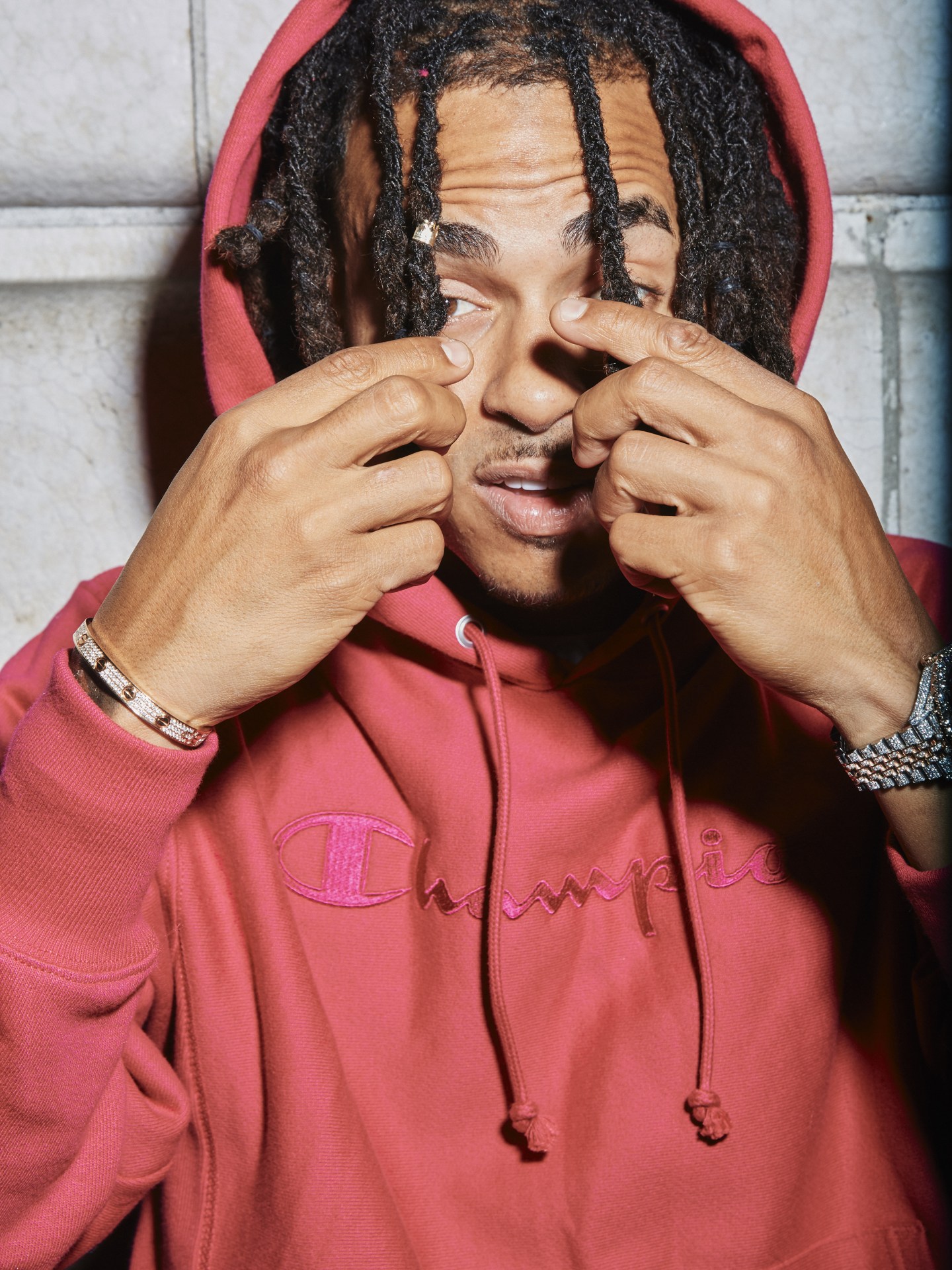 When I walk into Ozuna's room at the W Hotel in Times Square, the rising reggaeton star, dressed in a striped T-shirt and white jeans, is on the phone ordering habichuela con dulce, a sweet coconut-cinnamon treat usually eaten at Easter in the Dominican Republic. "Let me get the biggest one," the 25-year-old says in Spanish. It isn't Holy Week, it's August in New York, but there's still reason for sanctified rejoicing: the artist's debut album, Odisea, which translates to "odyssey," was officially released that morning, and had already climbed its way to the No. 1 spot of Apple Music's and iTunes' Latin charts. "This is a blessing," Ozuna says later, when we sit down for a chat on the hotel room's tan sofa. "I feel great."
Ozuna was born in a lower-income neighborhood in San Juan, Puerto Rico, to a Dominican father and a Puerto Rican mother, and he's heavily influenced by both islands. Heartbreaking lyrics that could easily be paired with the brittle guitar lines of bachata, also known as the Dominican blues, are instead crooned over the trap-infused reggaeton beats popular in the streets of La Borikén. "This is what the people like," he tells me, confident-sounding. And he would know: even before Odisea dropped, he already had eight singles on Billboard's Hot Latin Songs chart concurrently, a feat only surpassed by old-time megastars like Juan Gabriel and Joan Sebastian. "I think Latin music is in the best moment, and it's going to continue growing and escalating."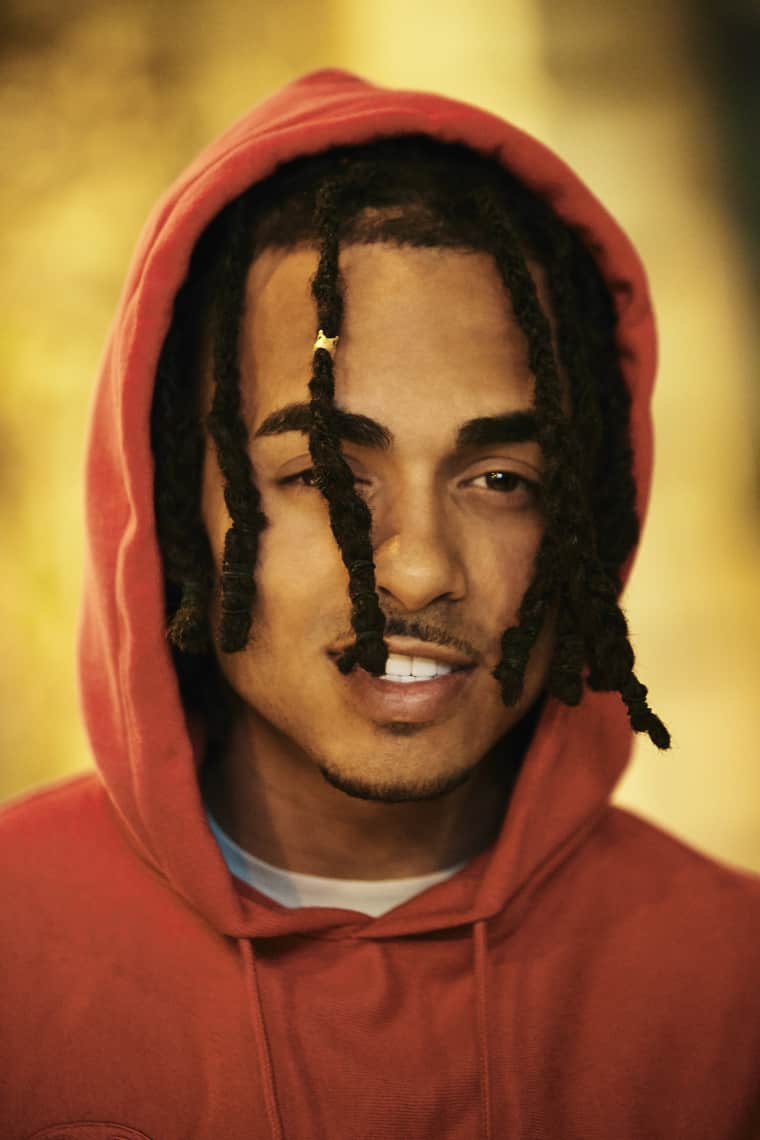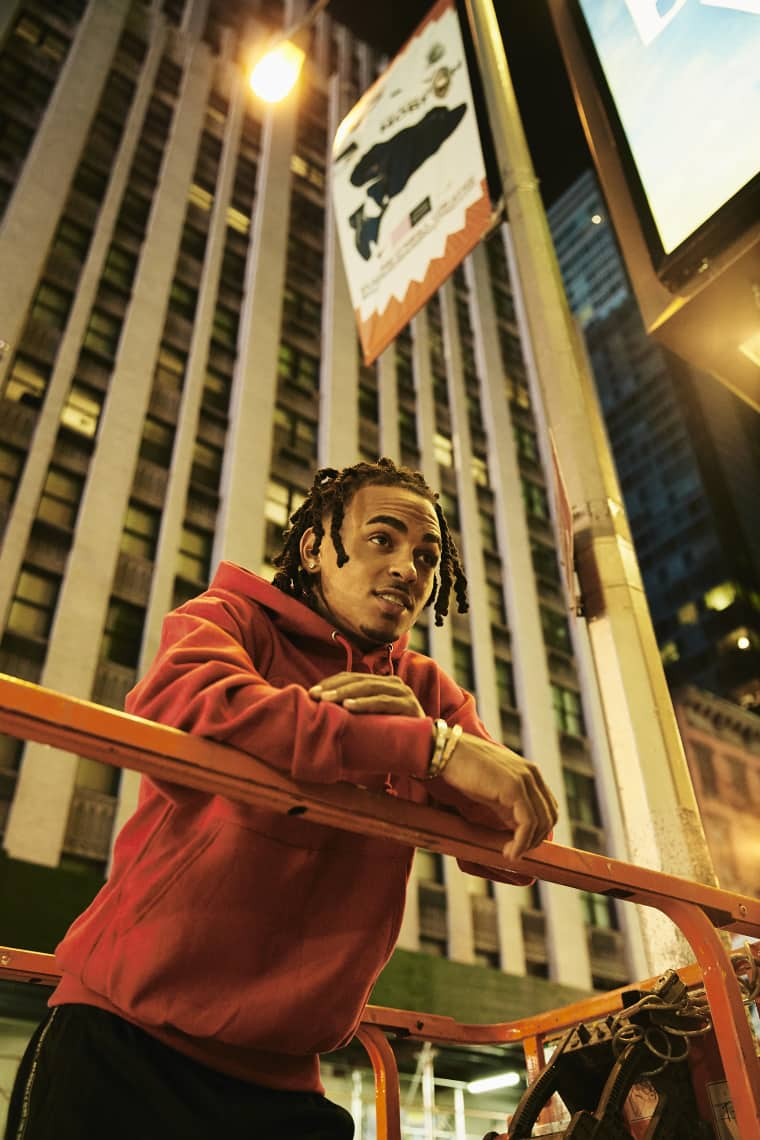 Ozuna tells me his favorite artists are salsero Frankie Ruiz, reggaetonero Daddy Yankee, and bachatero Romeo Santos. Like Ruiz, who in the '80s and '90s traded the hard-driving, instrument-centered sounds of salsa dura for the sentimental lyrics-laden salsa romantica, Ozuna swaps the often macho lines of reggaeton and trap en español for love-note poetry, usually directed at exes who broke his heart. "Tengo tu foto, pa' volverme loco/ Pensando en ti, solamente en ti/ Mi corazón roto" ("I have your photo, to drive me crazy/ Thinking of you, only you/ My broken heart"), he sings on the chorus of "Tu Foto," a candy-sweet earworm.
As the musical descendent of these royal Latin singers, Ozuna seems next in line to take the throne — and he's been preparing for the crown for most of his life. "I always knew that I'd be big," Ozuna says, a diamond Rolex watch glistening on his left wrist. Back in 2004, when he was 12 years old and going by his birth name, Juan Carlos Ozuna Rosado, he decided he wanted to sing. "It's in my blood to work in music," he tells me. His father — who was murdered in Puerto Rico when Ozuna was 3 years old, an event he mentions briefly on "Odisea," the first track on the album — was a backup dancer for reggaeton founding father Vico C.
In search of a life outside of the poverty and drug-trafficking that charged the barrios of la isla del encanto, Ozuna went to stay with family in Washington Heights, Manhattan. But on St. Nicholas Ave. and W. 189 St., where he stayed with family, he witnessed more of the same violence and destitution. This time, the hard knocks inspired him to take his passion seriously. After three years in the Rotten Manzana, he returned to Puerto Rico, determined to use whatever money he could earn from music to provide a better life for himself and, later, his childhood friend-turned-wife and their two children. "I think that was my best university," he says of his time in Upper Manhattan.
Today, the lessons he's learned are experiences to sing about. On Odisea, Ozuna delivers tunes for fans to perreo off their heart pangs. With "Se Preparó," he provides an anthem for every girl who's ready to turn up at the club after dumping a foul ex. "Cumpleaños," featuring reggaeton pioneer Nicky Jam, is a song about a satisfying birthday fuck. And on "Bebé," Ozuna gets Anuel AA, arguably one of the most smutty traperos, to bare his soul. Veterans like Zion y Lennox and De La Ghetto also came through with rhymes and vocals, each co-sign a mini-testament to Ozuna's promise and potential.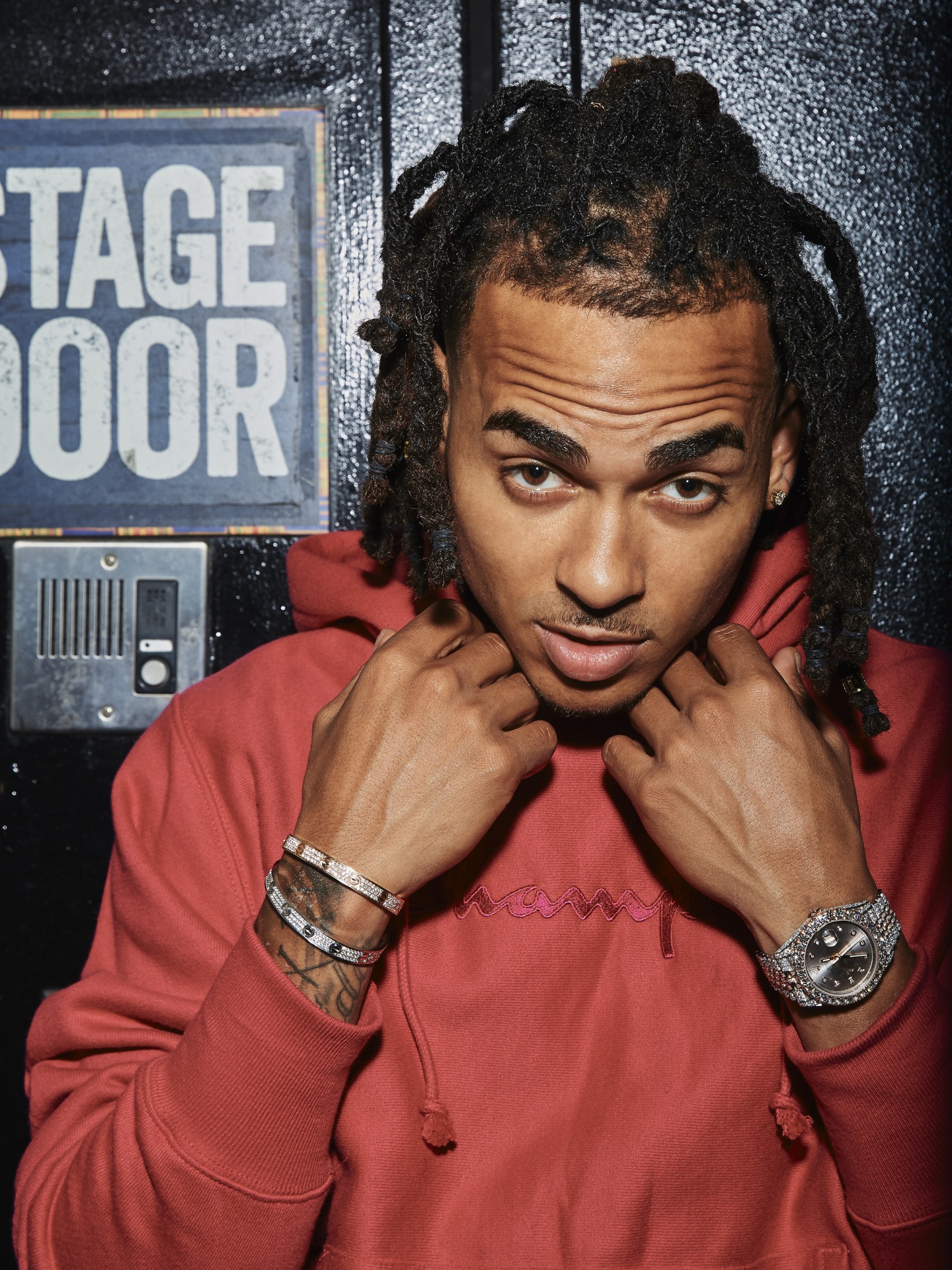 In the same way that many of these featured artists helped popularize reggaeton in the early-'00s, Ozuna is without-a-doubt one of the most exciting players in the genre's poppy revival. Whether singing or rapping, his soft, heavenly voice seems to just melt over the trademark mix of contemporary Latin sounds. The combination appeals to fans of varying ages, hyping up the Gen Z crowd, while simultaneously reminding millennials of stirring menea-filled house parties.
At the hotel, Ozuna chomps on minibar gummy bears. He's waiting for his habichuela con dulce to arrive and watching a few Instagram videos of fans singing their favorite Odisea songs. "From Puerto Rico to the world," he says, laughing, sort of incredulous that his dreams are unfolding right before his eyes.
From The Collection:
GEN F